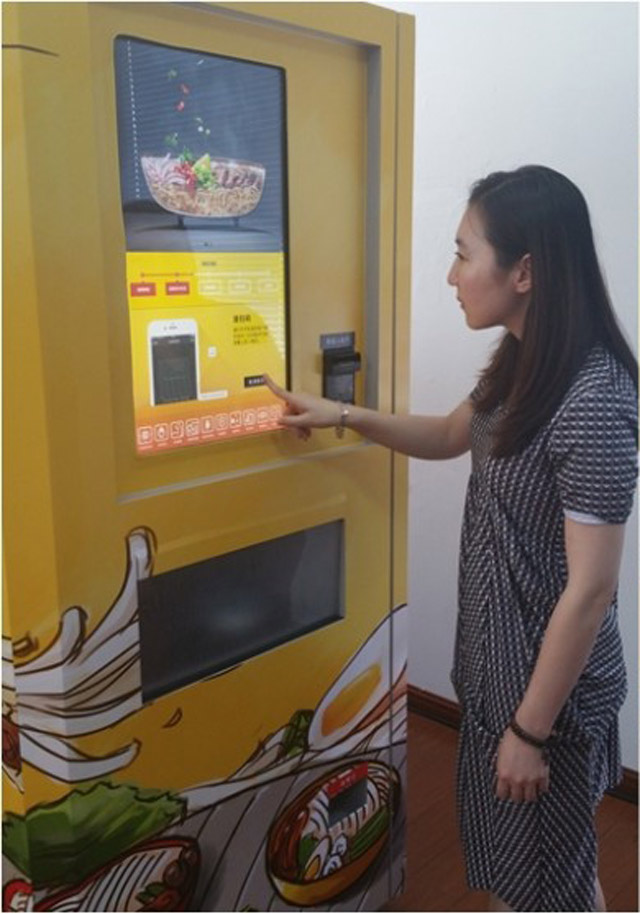 Vending machines have come a long way since their inception. Candy bars, hot coffee, cigarettes, even Proactiv acne treatments: There have been a plethora of increasingly odd items found in these mini stores, and the technological advances appear to just be getting started.
On the health-conscious and gourmet tips, vending machines have offered jars of salad in Chicago, bananas in Australia and caviar in Los Angeles. I personally recall baby carrots and apple slices being hawked in my high school's cafeteria. In the same vein, Dwight Schrute tried to up the health factor in Dunder Mifflin's break room by adding real fruit and vegetables to its vending machines — only to create a nutritious home for flies.
But how about a vending machine that offers a full, piping-hot meal? Slated for an October debut, the world's first beef noodle vending machine will dish out soupy meals to those too busy to sit in a noodle shop, according to Shanghaiist. Equipped with a touch screen and four varieties of soup noodles, the machine prompts robotic arms after a selection is made to "grab the noodles and beef (supplied from a central kitchen) [and] mix them together with soup," Shanghaiist reports.
For those who are sticklers for specifics, Japan — winner of the best vending machines in the world award — is already home to Cup Noodles vending machines, which even have a compartment where you can add boiling water and cook said noodles. Video evidence below.