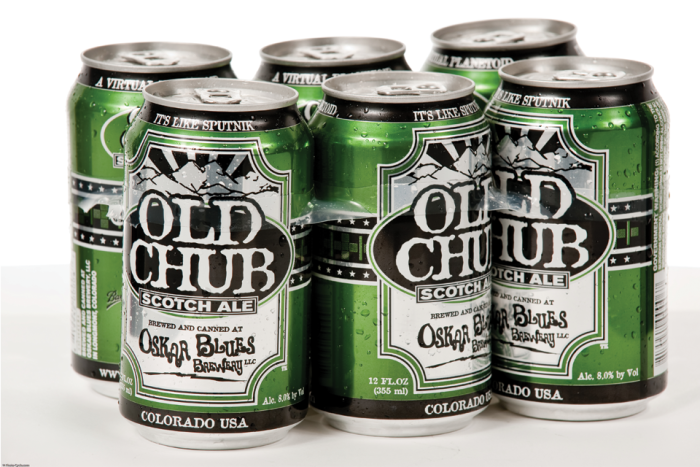 How do you ignite a debate at a summer cookout? Ask guests which beers pair best with the smoked and/or spicy meats you're about to serve. Undoubtedly, you'll get myriad answers, including cautions about what not to serve: nothing too sweet, nothing too bitter, nothing too strong, nothing too in-between.
What are your options then? These are your options.
Here are 20 beer choices picked for their abilities to run alongside the most robust of BBQs, balancing the spiciness heroically or — let's face it — livening up the bland. We've also picked five beers for the end of the day, after the grill has cooled and the potato salad has turned, like a culinary Benedict Arnold. Rich, strong and complex, the members of this quintet are designed for contemplation of the twilight from the nearest, most comfortable lawn chair.
A final serving note: All should be poured out. We know the temptation at a barbecue is to quaff straight from the bottle or can. Give these aromas their full due instead.
All Barbecue Long
1. Harpoon Black IPA
Mass. Bay Brewing Co., Boston, MA
Harpoon Black IPA pours like a stout and looks like a stout, but, man, it's not a stout. Instead, copious quantities of five different hop varieties — including the citrusy workhorse Cascade — make this stout-IPA hybrid taste more IPA than stout (or porter, for that matter). Heavily hoppy, it's great for smoked food, with a not-so-strong 7 percent ABV for more than one or two throughout the meal.
2. Troegs Amber Ale
Troegs Brewing Co., Hershey, PA
Slice! This reddish ale has a spicy bite that will cut through any barbecue recipe — the spicier, the better. It tastes up to the challenge. The nose is caramel-sweet, and the finish is peppery. That spiciness comes from Troegs' generous helpings of Cascade, Willamette and Nugget hops.
3. Sierra Nevada Hop Hunter
Sierra Nevada Brewing Co., Chico, CA
We come to praise one of the granddaddies of American craft beer with these next two selections. Sierra Nevada's Hop Hunter is thin and light, with a satisfyingly grassy taste — perfect for the barbecue's duration. It's golden in color, and its mouthfeel and touch of sweetness will have you thinking you're drinking a wheat beer. You're not: no wheat, but lots of Cascade, Crystal and Simcoe hops.
4. Sierra Nevada Vienna Lager
Sierra Nevada Brewing Co., Chico, CA
This is another one that you could sip the entire afternoon-slash-early evening. It's ridiculously well balanced, with a crispy bitterness countering a malty sweetness. Not too heavy, not too light. Bonus: Sierra Nevada Vienna Lager offers you the chance to try the citrusy Mandarina hop (as in Mandarin orange), a German variety released for commercial use only three years ago.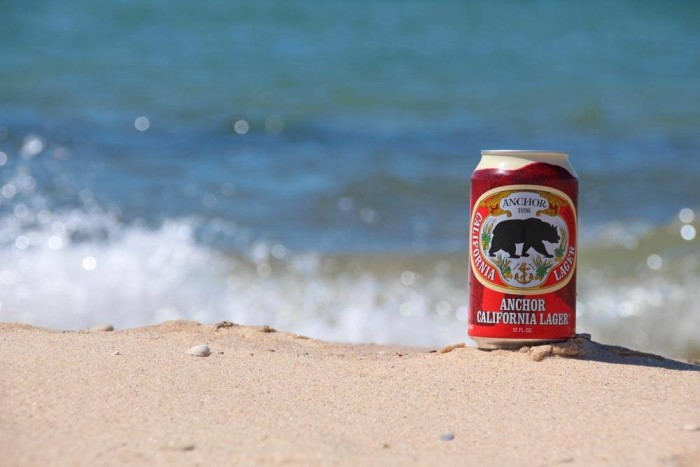 5. Anchor California Lager
Anchor Brewing Co., San Francisco, CA
A rare lager offering from America's oldest craft brewery, Anchor's California Lager is a nod to that state's earliest iterations of the grand beer type, including the use of Cluster hops, one of the most widely used varieties in California in the 19th century. The hops don't really shine here — they're not supposed to — with a bready, cereal-like taste trumping any bitterness. It's a perfectly noninvasive accompaniment to copious quantities of meat and sides.
6. Shipyard Monkey Fist IPA
Shipyard Brewing Co., Portland, Maine
On paper, the Monkey Fist IPA should reach out and smack you upside the head. It's nearly 70 IBUs on the 100-point scale used to calculate bitterness and just shy of 7 percent ABV. What we found, though, was a well-balanced sipper that wasn't too sweet, nor too bitter — and it didn't seem all that powerful, either. There's a strong citrusy aroma from the Cascade hops.
7. Hop Nosh IPA
Uinta Brewing Co., Salt Lake City, UT
The hops are front and center here, sure to cut through more piquant food selections. As for milder dishes, it will likely overwhelm, but only after a while (and maybe that's what you want?). This is the beer for a guest who is really into IPAs and wants to have more than two or three. Hop Nosh wears its alcohol up front, too, though (7.3 percent ABV), so don't — as they say — "pregame." Wait for that spicy food.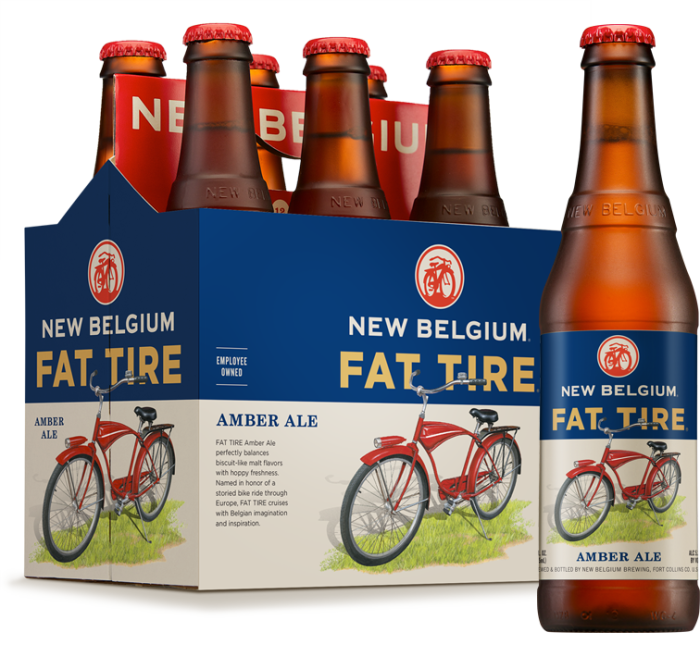 8. New Belgium Fat Tire
New Belgium Brewing Co., Fort Collins, CO
You can't go wrong with the flagship beer of one of the biggest craft breweries in the U.S. Fat Tire was born of the bike trip through the real Belgium by New Belgium's founders. It's a supremely balanced beer, all biscuit-y malt up front and just enough juicy bitterness from the Willamette, Golding and Nugget hops to balance even the smokiest BBQ.
9. Samuel Adams Latitude 48 IPA
Boston Beer Co., Boston, MA
This offering from the nation's biggest craft brewer is on the mellow end of the American IPA spectrum, despite the use of six types of hops (all from regions near the 48th parallel in Germany, the U.S. and the U.K.). What stands out is a crispy, citrusy finish that pairs well with spicier sauces and glazes. This is an all-day IPA.
10. Samuel Adams Alpine Spring
Boston Beer Co., Boston, MA
This is one of the most balanced beers of the bunch: malty and sweet, yet with a nice touch of tartness on the tongue. If a guest at your barbecue doesn't like beer — or doesn't like beer beyond macro lagers — offer him or her this. It's also that rare (though increasingly more common) thing in American craft beer: one made with a single hop variety, in this case Tettnang Tettnanger.
11. Widmer Brothers Hefeweizen
Widmer Brothers Brewing Co., Portland, OR
This is the beer that made American wheat beer famous, starting way back in the mid-1980s. It pours cloudy (as wheat beers should) but tastes bone-dry clean, with lemony hints throughout. Serving a heavy course at your BBQ? Or just want something that's not all smack-you-upside-the-head bitter and strong? This is the beer.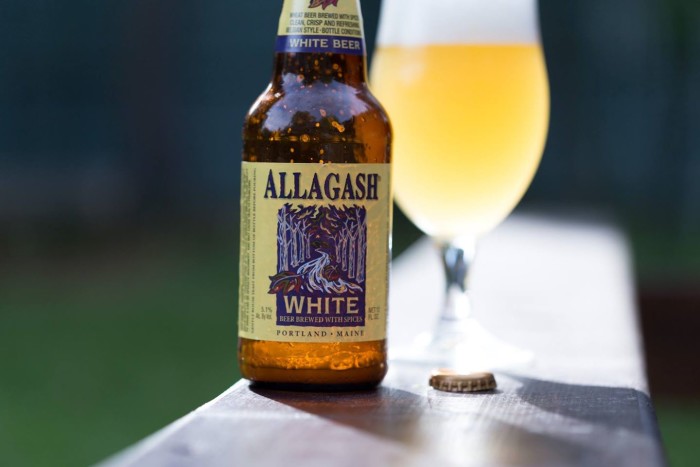 12. Allagash White
Allagash Brewing Co., Portland, ME
This is a spicier, more lemony Belgian-style wheat ale from the other Portland. It, too, pours cloudy and comes with a little more kick to both its taste and its ABV: 5 percent vs. 4.9 percent for Widmer Brothers Hefeweizen. Like that beer, too, Allagash White is the pairing for heavier components of the BBQ and for those not looking to scorch their taste buds with hops.
13. Victory Prima Pils
Victory Brewing Co., Downingtown, PA
So you just want to serve a beer — no fuss, no muss, no hopped-up IPAs nor alchemic concoctions with roots and berries and things you can't really pronounce or place. You just want a mildly hoppy, straw-colored, slightly grainy-tasting brew that looks and smells like the beer your dad might have drank at BBQs (if he wasn't sipping two fingers of Maker's Mark, neat, over and over). Victory Brewing turns out one of the driest, most straightforward pilsners in American craft beer. Go for it. Let the geeks cluck.
14. Joe's Premium American Pilsner
Avery Brewing Co., Boulder, CO
This is in the same vein as Victory Prima Pils: a straight-ahead pilsner perfect for those who want a simple beer to complement their BBQ. It's refreshing in its crispness, with only a touch of bitterness at the end. It's about as thin and unobtrusive, in fact, as we'd like a craft beer to get. Otherwise, get it over with and just bust out the Bud Light.

15. Lagunitas Maximus
Lagunitas Brewing Co., Petaluma, CA
The hops should come crashing through even the tangiest BBQ with this offering from the first American craft brewery to lead with an IPA, way back in the early 1990s (everyone else did pale ales, wheats or lagers first). Yet for all the expectations of palatal thunder and lightning (starting with the name itself), Lagunitas Maximus is pleasantly drinkable — it may even be one of those session double IPAs we're hearing so much about. Take heed, though: It is more than 8 percent ABV, so the long, satisfying sips may take their toll.
After Twilight
16. Old Chub Scotch Ale
Oskar Blues Brewery, Longmont, CO
In lieu of coffee at the end of your barbecue — because, really, why would you do that to your guests? — we suggest this malty masterpiece. It's got oodles of coffee, toffee, caramel and chocolate overtones and undertones, the kind of richly textured ale that more American craft brewers should aspire to for their year-round selections, rather than saving them for seasonal or specialty offerings. Eight percent ABV — a pitch-perfect nightcap.
17. Dogfish Head Indian Brown Ale
Dogfish Head Craft Brewery, Rehoboth Beach, DE
America's undisputed king of extreme beer offers an intriguing meal in a glass with its Indian Brown Ale. The name itself is a hybrid, as is the beer: an amalgam, Dogfish Head says, of an American brown, a Scotch ale and an IPA. It's busy, busy, busy, with a biting bitterness throughout and a cinnamon-like finish (brown sugar, maybe, too). We could imagine this pairing well with a particularly saucy barbecue but would recommend it for dessert instead — or by itself, as dessert.
18. Ballast Point Dorado Double IPA
Ballast Point Brewing Co., San Diego, CA
The makers of Grapefruit Sculpin, perhaps the summer's most sought-after beer (seriously, we see people carting six-packs of it home all the time), also produce this monster of an IPA. It's a chewy, mouth-puckering performance, one best taken in at the very end of the evening. Another reason? Dorado Double clocks in at a stonking 10 percent ABV.
19. Three Philosophers
Brewery Ommegang, Cooperstown, NY
A rich and toasty offering from one of a handful of American craft breweries that helped popularize Belgian-style ales in the U.S. This particular one is a blend: 98 percent ale and 2 percent ale infused with cherries, in the Belgian kriek style. The cherry taste is very subtle — this is not fruit beer — and part of the fun of Three Philosophers is divining what, exactly, you are tasting. We caught banana at the finish and chocolate throughout. Be warned: This search comes at a price — Three Philosophers is just shy of 10 percent ABV.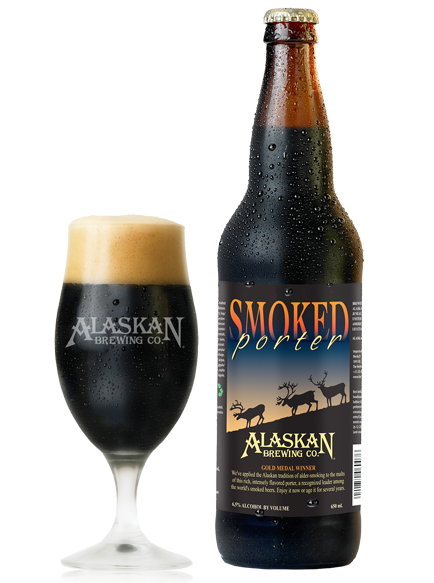 20. Alaskan Smoked Porter
Alaskan Brewing Co., Juneau, Alaska
This is an absolute cult classic of American craft brewing, and rightfully so. The 49th state's oldest craft operation releases it every November in limited quantities, and it is worth the struggle to obtain. (We realize it may be too late for your BBQ this summer, but there are always some bottles floating around, including in the Lower 48.) Rich and thick, the smokiness of the malts makes itself right at home amid just the right touch of bitterness. Like a well-aged bourbon or a particularly fine Cabernet Sauvignon, you will pick up all sorts of tastes here. One time we swore we tasted bacon grease — how's that for a finish to a barbecue?
Tom Acitelli is the author of The Audacity of Hops: The History of America's Craft Beer Revolution. His new book, American Wine: A Coming-of-Age Story, is available for preorder.