The Red Lobster/Olive Garden Combo Restaurants Are Closing. It's About Damn Time.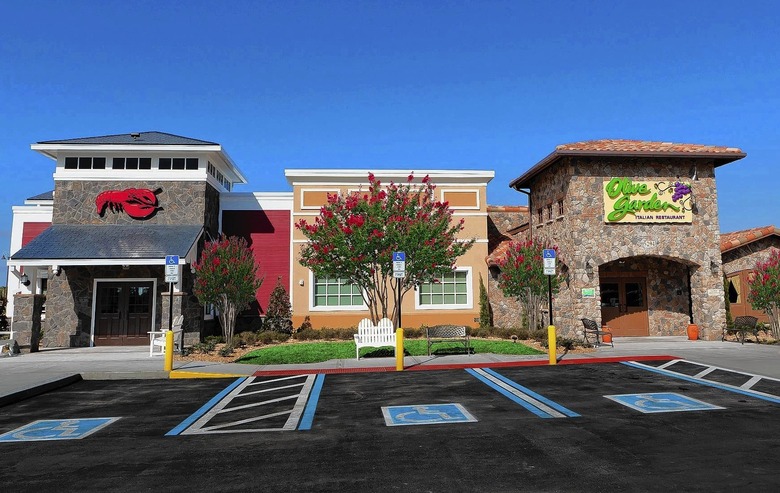 There is plenty good that can come from combining dining concepts. Dunkin' Donuts and Baskin Robbins have co-existed seamlessly for years. Drivers, and now-defunct rap groups, continue to be thankful for the KFC and Taco Bell mash-ups. It can also work well in the world of fine dining, where chefs frequently stop by each other's kitchens to experiment with new dishes. Two of the country's top restaurants even swapped dining rooms for a week, with Chicago's Alinea and New York City's Eleven Madison Park astounding diners for a week back in 2012. But, about those somewhat bizarre Red Lobster/Olive Garden hybrid ventures throughout the South? We were never on board with that and it appears that our prayers to end the madness have finally been answered.
From the Orlando Sentinal comes the news that Darden Restaurants is closing, or converting, all six of its Red Lobster/Olive Garden combination restaurants. While the Thomasville, GA and Beaufort, SC operations closed over the weekend, the four remaining ones (Brunswick, GA; Waycross, GA; Wilkesboro, NC; Palm Coast, FL) will become stand-alone Olive Gardens (whose profits have been declining as of late). Darden may look to sell or spin off Red Lobster, and a company spokesman mentioned that there are currently no future plans to combine other concepts.
So, it appears that American seafood shack and Tuscan cuisine is not exactly a match made is chain restaurant heaven. It always seemed to us like a combination for the sake of being called a combination. Apart from sharing a parent company and releasing an excessive amount of television advertisements promoting mediocre casual dining options, there was really never that much in common between the two chains and no reason to share kitchens. Who would have thought?
Read about Red Lobster and Olive Garden on Food Republic: