FR Cookbook Stack: 3 New Ice Cream Books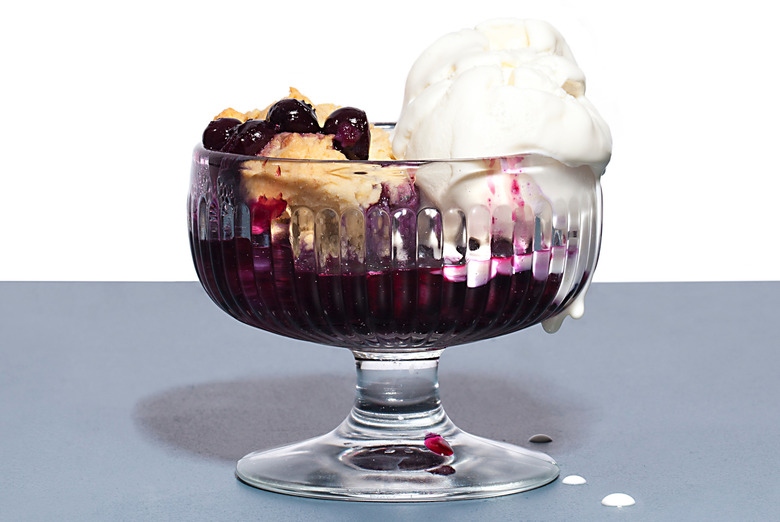 We may receive a commission on purchases made from links.
The editors of Food Republic love cookbooks — and cookbook publishers love us, apparently, because they send us a lot of them. It's not like we are complaining! From time to time we spot a few notable titles and bring them together in a quick roundup for your buying pleasure. 
The artisanal ice cream movement has been a big part of our food culture for some time — but the artisanal ice cream cookbook movement is, apparently, finally here, with the release of three within a month's span. To think these books are only about D.I.Y. churning is selling the genre a bit short. Within the pages are recipes for floats, gelatos, sandwiches and cookies — with plenty of vegan options to boot. Oh, you're so cute vegan ice cream. Reading one of these books will reveal pretty much everything you need to open your own shop, which is how all of these guys landed booked deals in the first place. Oversaturation? Perhaps. But each of these books over a unique spin on a beloved frozen dessert.  
1. Coolhaus Ice Cream Book: Custom-Built Sandwiches with Crazy-Good Combos of Cookies, Ice Creams, Gelatos, and Sorbets | By Natasha Case and Freya Estreller with Kathleen Squires. Photos by Brian Leatart. Published by Houghton Mifflin Harcourt. Buy the book.
Coolhaus is an architecturally inspired ice cream sandwich chainlet, selling build-your-own and "pre-fab" ice cream sandwich in carts parked on the streets of Los Angeles, New York and Austin, Texas. It was called the "best ice cream truck in America" and parked at many music festivals around the country including Coachella and Lollapalooza.
First Sentence: "All the cook kids in school had junk food."
Having not cooked from the book judgment: Whoa, this is an ice cream sandwich book. I can get behind that! I'm also learning a lot about famous architects like Norman Foster and Le Corbusier. The layout is easy to follow, with a mix of recipes and sidebars (the architects, but also famous structures). It's nice that many of the ice creams, sorbets and gelato are paired with specific cookies.  
Recipe I want to make first: Spicy pineapple, cilantro, chile ice cream.
2. Ample Hills Creamery: Secrets and Stories from Brooklyn's Favorite Ice Cream Shop | By Brian Smith and Jackie Cuscuna with Lauren Kaelin. Photos by Lucy Schaeffer. Illustrated by Lauren Kaelin. Published by Stewart, Tabori & Chang. Buy the book.
Ample Hills Creamery is a popular Brooklyn ice cream shop run by a former screenwriter and audiobook producer, and most-popular dad in Brooklyn candidate Brian Smith (read our interview). He wanted to write a book that not only told his unique story (aren't they all?), but index his encyclopedic list of recipes into chapters with intriguing names like Nutty, Tipsy, Blissful and Inspired.
First sentence: "In October 2010, just six days before my wife, Jackie and I were scheduled to sign the lease for our first ice cream shop here in Brooklyn, I got a phone call from God."
Having not cooked from the book judgment: The book is packed with illustrations, which is always a treat with cookbooks (it always makes the recipes seem a bit easier, am I right?). Smith is a big proponent of using a hand-crack ice cream maker, which is much messier — but apparently better with temperature control. Many of the recipes are based on a sweet cream "base" recipe, which is smart way to write an ice cream book. There are all sorts of rifts with stoner mix-ins (bacon shows up too), as well as the recipe for the shop's most popular flavor: Salted Crack Caramel. The back Plus One section tells you how to make cones, hot fudge, frozen hot fudge and whiskey butterscotch.
Recipe I want to make first: Peanut Butter Loves Company     
3. Jeni's Splendid Ice Cream Desserts | by Jeni Britton Bauer Publisher: Artisan. Buy the book.
This is the second book from Columbus, Ohio ice cream entrepreneur (we'll call her a mini-mogul) Jeni Britton Bauer. While the first book focused more on the basic ice cream moves at home, this new one tackles more adventurous territory. She bases each recipe on a four-step process: prep, cook, chill, freeze. It's smart. The book also features recipes from a Bake House chapter (what is up macaroon cake) and the Sundae Bar.    
First sentence: "Ice cream desserts are like my favorite people—they look the best when they are starting to fall apart."
Having not cooked from the book judgment: The baked goods section is really robust with interesting recipes like mocha cake, ice cream eclairs and something called piekies (thinly sliced sections of a pie dipped into bowls of ice cream). Every recipe features a photograph (mostly on white, though some are in environment) with several how-tos. The ice cream section features a few, as Britton calls it, sans lait. That's for the vegans. 
Recipe I want to make first: Stone Ground Grits Pudding Cake 
---
Read more about cookbooks on Food Republic: