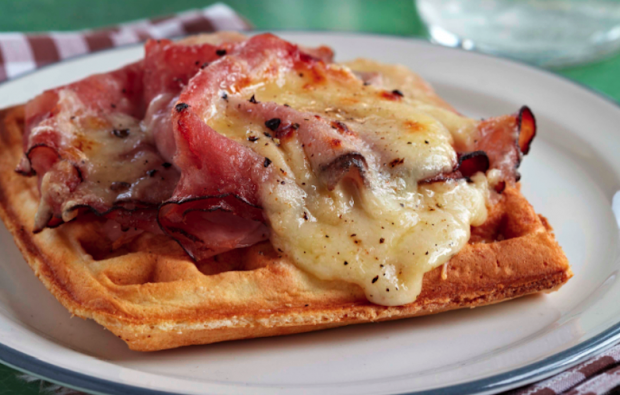 In some parts of the world — awesome parts — bread is much more than something that came pre-sliced in a package from the supermarket. This bread is rustic and hand-kneaded with herbs and seeds and stuff, or contains eggs and butter to make it extra-rich. When you load a single toasted slice of this excellent bread with equally great ingredients, you have a tartine. And you're going to need a knife and fork.
The term tartine is French and used to describe any open-faced sandwich, and you'll find some of the best ones in Europe. Spreadable liver pâté, fine charcuterie and of course, the greatest cheese around are all standard. Scandinavians top theirs with smoked fish, shrimp, mayo and eggs. Why open-faced instead of closed…face? Think of it like a sandwich steak: hack it apart and really get into it, and isn't it more satisfying? That's our theory at least. We also like looking our prey in the face before we eat it.
Keeping an open sandwich also encourages broiling for melty crispness, as in the case of the ham and Gruyère waffle tartine to your right, or this toasted Camembert, walnut and fig tartine. It's really not that exotic a concept, just a great one.
More Whatchamacallit on Food Republic: