Fresh Fruit Drinks For Better Hydration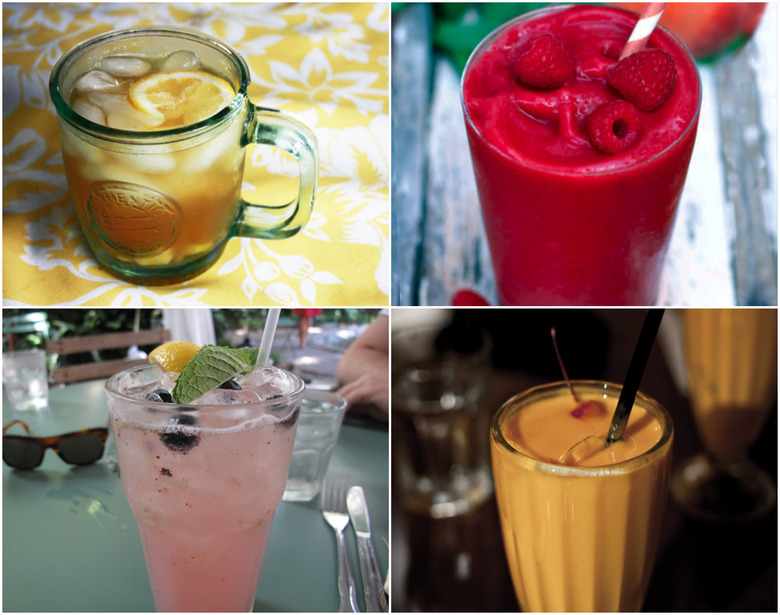 Summer is reason to celebrate, and we've certainly got you covered with recipes for boozy beverages. But every now and then it's important to detox so that you can– erm– retox. These fruity five are packed with vitamins and antioxidants. They'll keep your juices flowing until you're ready to indulge in one of these. Or you might even find yourself on a juice high and swear off the sauce altogether.
Take a quick break from your regularly scheduled activities this afternoon (especially if a beer session was involved) to rehydrate. Studies show you enjoy summertime festivities more if your body's firing on all cylinders. Check our our healthy and refreshing fruit drinks and whip up a batch of berry green tea for the beach, blueberry lemonade for poolside or a raspberry peach smoothie to keep your cool while grilling in the yard.
More light and healthy summer treats on Food Republic: