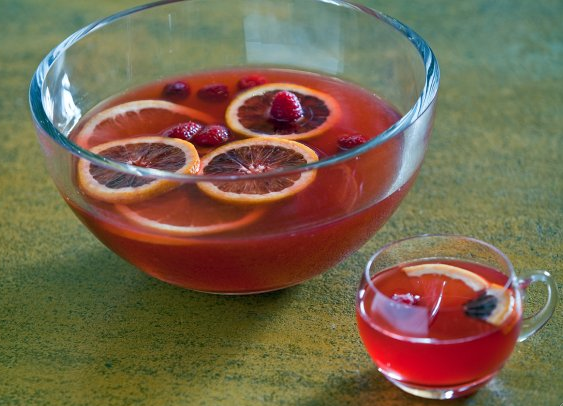 Barbecue at its best is simple — quality meat and fish (but mostly meat) cooked on flames, perhaps with some seasoning. Sure, you will have a few side dishes — a potato salad, some coleslaw and maybe a bowl of baked beans. You'll also probably have some cheap buns for the burgers and hot dogs, but let's be honest here: no one really cares about the sides. They act as mere distractions while you wait for the cooking to be done, your mouth watering with the primal smell of cooked red meats wafting in the air.
Your appetite is so alive that if the barbecue is not ready soon, cannibalism may become an appealing option. After all, all we want at our backyard grilling party is the meat, right? Wrong! There is one other component that is just as important, and even though it is not engulfed in the meaning of "barbecue," it is just as essential to have at a barbecue as the meat and the grill. Yes, I am talking about the alcohol. [Editor's Note: Simon originally capitalized the word "alcohol" here. Clearly, the man has his priorities in order.]
It is a given that those who do not undertake the manly duty of wearing an apron and holding a spatula to occasionally turn the meats on the grill will be quick to give their (unsolicited) manly critique on the techniques and skill of their friend actually doing all the work. But what if these people did not have a cold beer in hand? They would leave, of course!
Related: How To: Cocktails For Your Backyard BBQ
Just as the food at a barbecue is best when simple, so too is the booze. No one really wants to go through too much effort as the sun beats down on you, and shaking up cocktails would be somewhat of a workout. After all, the idea of a warm martini is not appealing to anyone. What you really want is something cold and refreshing that you can grab from an ice-filled cooler.
What you will need:
Beer — Get a good selection in. You need everything from cheap watered down American standards (they are refreshing and sessionable) to some rich full-bodied brews for the beer snobs out there. These will taste better with the food anyway. (Here's the ever-helpful Basic Guide To Pairing Beer With Barbecue.)
Red sparkling wine — The Australians make some great sparkling Shiraz, which can be the perfect pairing for eating red meats in the sun. You chill the wines down but they have rich spicy character associated with the grape. The St. Hallett sparkling Shiraz, "The Black Syrah," is a good place to start if you have never tried these bold Australian sparkling reds.
Cheap rosé — It is a scientific fact that cheap rosés taste better than expensive rosés when outside and in the sun.
Bourbon — Where does American barbecue come from? The South, of course! Where does bourbon come from? You know it. It's a cultural pairing.
Other spirits — At a BBQ, you always have to be careful to not pass out too many spirits or your guests may pass out. I recommend making a punch that could be slightly watered down, so as to make it more sessionable. The other very simple option is to make highballs….
Highballs — Highballs are a basic mix of spirit with a mixer — either juice or a soda, with an option of adding bitters. They have been around since the 1870s and within this mixed drinks family are some of the most famous cocktails in the world — Gin & Tonic, Cuba Libre, Scotch & Soda and Moscow Mule are just a few drinks in the Highball category. All of these drinks are perfect for outdoor barbecue drinking.
Here's a punch recipe that'll last you all summer:
Jersey City Fish House Punch Recipe
by Jason Kosmas
Makes 5 1/2 liters
2 bottles Cana Brava Rum
1 liter Laird's Applejack
1 liter freshly squeezed lemon juice
2 liters water
6 ounces Massenez Crème de Peche
6 Fuji apples diced, for garnish
6 large Bartlett pears diced, for garnish
6 lemons cut in half wheels, for garnish
6 limes cut in half wheels, for garnish
Build into a big bowl and add lots of ice.
---
More Drink Ford Tough columns on Food Republic: