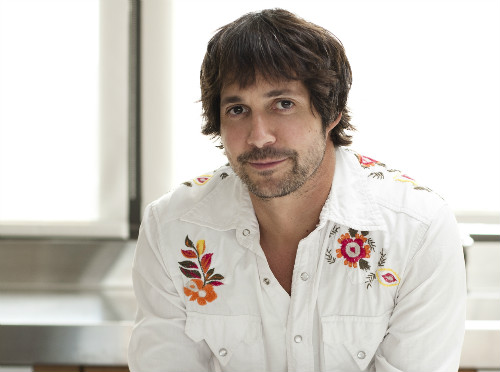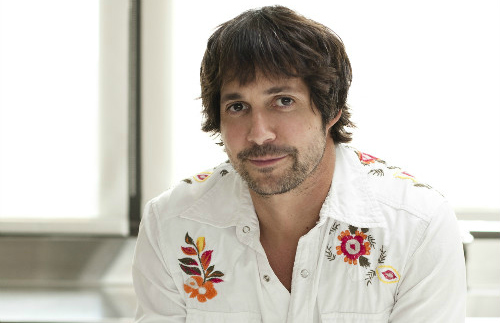 Prolific Boston chef and restaurant man Ken Oringer has been running in the country's top culinary circles for the past two decades, working alongside people like David Burke and Jean-Georges Vongerichten before opening the elegant Clio in the Eliot Hotel in 1997.
Now, 15 years after opening his iconic French sparkler, Oringer is celebrating the big 1-5 with an epic blowout tomorrow night (Tuesday, June 5) that will bring the restaurant's bold-faced alumni together for a single meal.
"It's just guys I couldn't have been prouder of and who have put in serious time here," says Oringer from his Boston kitchen. But these aren't just any old line cook showing up for a boozy class reunion. Tony Maws (Craigie on Main), Alex Stupak (Empellon Cocina), John Paul Carmona (Manresa) and Sam Gelman (Momofuku) are four of the 15 chefs making the trip to Boston for tomorrow's dinner. Oringer, as you can imagine, is stoked.
Ok, so there's this idea of too many cooks in the kitchen and there's inviting 15 cooks to prepare a course each in Clio's not-large kitchen.
It's just a crazy idea that came out of my head. I've never come close to doing a dinner with 15 chefs before, especially a kitchen as small as ours. But all the guys have worked here before and know the space. I couldn't have more confidence in these guys pulling this off. In theory it might work, but in principle it will work.
When did you come up with this crazy idea?
At first I was thinking about doing something like inviting Thomas Keller or Daniel [Boulud] to come and cook. And then I thought it'd be a hell a lot more fun to have the guys who have been here working in the trenches. And then we can party afterwards until god knows when and tell stories. I started planning three months ago and it's been non-stop ever since.
Is everyone bunking at your place?
People are crashing and staying everywhere — at cook's houses and some hotel rooms and some couches.
Out of all the 15 courses, is there one you are looking forward to?
Some guys are doing odes to dishes that they cooked while they are here. Some are doing new takes on these classics and some are showcasing what they've been doing lately. It's going to be a nice mix and we have every ingredient under the sun from plankton to abalone to pig skin to caviar. It's going to be a little bit of everything.
Are people rolling into town Sunday?
Yes, that's when people are coming
Is Monday all prep?
Yes.
Everyone has watched the cooking reality shows when all these chefs do this crazy prep in tight spaces. Will it be like that?
Oh yeah, people are going to be prepping on top of each other — on garbage cans and cutting boards. It's going to be crazy.
What course are you making?
We're doing the first course so we can get out of the way and help everybody else get organized.
Give me some quick word association when I give you some of the chefs' names. First, Tony Maws.
The guy has amazing work ethic. He's got serious balls and he's definitely not afraid to put good food on a plate.
Alex Stupak.
The guy is a creative genius. You have to admire a guy who was the best at what he did and then decided to change his life 180 degrees. A pastry chef to Mexican food. I always knew he was destined for superstardom. I hired him when he was 19 years old and I couldn't be prouder.
And John Paul Carmona. He's probably traveling the farthest, from San Francisco?
When he worked with us you could tell he would be an amazing talent. The guy was almost like a prodigy chef. His training and his seriousness and his maturity and talent, the guy you knew he was destined for great things.
What's the after-party story? You can't deny it.
We'll definitely have some beer and Champagne at Clio until who knows when and probably head to Chinatown to have a feast late night.
Where would you speculate you will go?
A place called Gourmet Dumpling. I love the spicy Sichuan fish soup. It's one of the best dishes I've had in the world.
Clio, 370A Commonwealth Ave., Boston, MA 02215, 617-536-7200, cliorestaurant.com