José Andrés Is Basically Releasing His Own Michelin Guide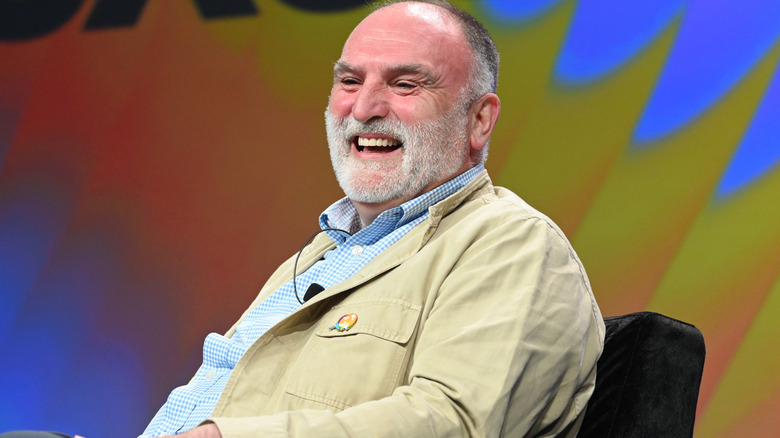 Amanda Stronza/Getty Images
For those with a keen sense of culinary wanderlust, Spanish-American chef and philanthropist José Andrés has just the resource for you. On November 10, Andrés unveiled his latest project on his Instagram: The Chef's List, a newsletter devoted to his top restaurant, bar, and other food recommendations worldwide. What sets this compilation apart from the typical Michelin or 50 Best lists is the inclusion of public opinions, adding to Andrés' map of culinary gems.
In his announcement, Andrés emphasized the community aspect, saying, "This is going to be a community of great travelers and eaters, so my team and I want YOUR recommendations!" The idea is to create a friendly, intimate community, offering a more personal alternative to online guides and articles. Andrés plans to incorporate insights from his celebrity chef friends, mentioning Eva Longoria and Marcus Samuelsson as two future contributors.
To give a taste of what to expect, Andrés' first post shared five flavorful picks from around the globe, including a gourmet grocer turned eatery in Barcelona, Spain, and a classic crab house in Bethesda, Maryland (which begs the question: Are Maryland crab cakes really better?). Demonstrating his commitment to including trusted external sources, Andrés also featured a taco restaurant in Mexico City recommended by Longoria.
How to sign up for The Chef's List
Set up through Substack, a newsletter platform that allows writers to monetize through subscriptions, The Chef's List is free to sign up for, but offers several tiers of benefits for those willing to pay extra. With a free subscription, you will have access only to José Andrés' general notes. For a $25 monthly subscription — or a $50 yearly subscription — you gain full access to all guides (published bi-weekly), the interactive map, and the opportunity to join the select group of culinary advisors. If you upgrade to the top-level $150 founding member subscription, you receive all-access, plus select discounts on Andrés' favorite Spanish products.
To submit your opinion to The Chef's List, you need to send in a few words about a recent food adventure for Andrés' team to evaluate your passion (remember, this is the man whose favorite gazpacho made him fall in love with his wife) and credentials. This helps maintain the quality of the content. Once accepted, your recommendation will appear on Andrés' mega map, alongside his own submissions. The goal is for this map to become filled with ample culinary advice to guide exploration anywhere on the globe.