How To Revamp Classic Cocktails, According To An Expert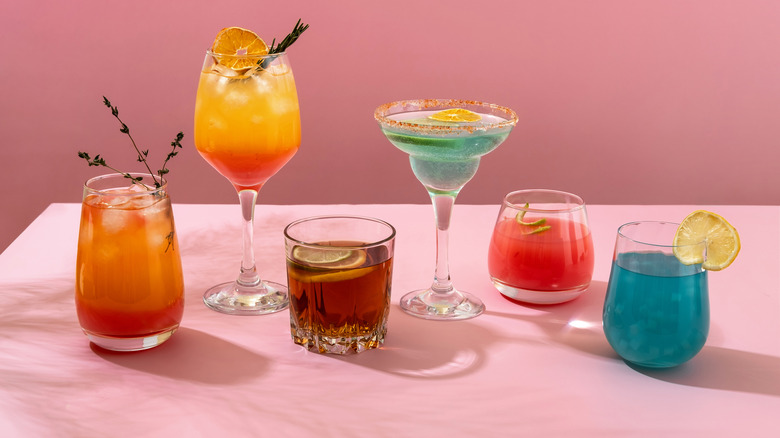 Svetlana_nsk/Getty Images
Cocktail making is not an exact science, but neither is it a random exercise. While sticking to classic combinations is a reliable way to make a great drink at home, getting creative can be tricky. Substituting ingredients willy-nilly often leads to an imbalanced drink that falls short of the original.
Food Republic consulted Nik Sparks, Head Bartender & Beverage Director at The Wooly in New York City, for his insights on how to successfully revamp classic cocktails. For Sparks, altering a classic involves understanding the drink's foundation by considering four qualities: ingredients, technique, taste, and presentation.
"I always begin by asking, 'What do I like most about [fill in the blank] drink?'" Sparks explains. " It usually has to be some combination of at least two, if not three, of the original components mentioned above."
To demonstrate, Sparks broke down The Wooly's version of a Black Manhattan, a twist on the classic Manhattan cocktail. Instead of sweet vermouth, Averna amaro is used, mixed with rye whiskey and bitters. Sparks' version retains the rye, amaro, and bitters, but introduces coffee and almond liqueurs, which complement the amaro's orange and licorice notes. This version delivers a flavor akin "to the peppery, warm sensation you get from a Manhattan, but includes notes of espresso and Italian wedding cookies," Sparks told Food Republic. "The original, or a riff on the original, is recognizable in the drink while still offering something new."
How do you revamp a classic cocktail at home?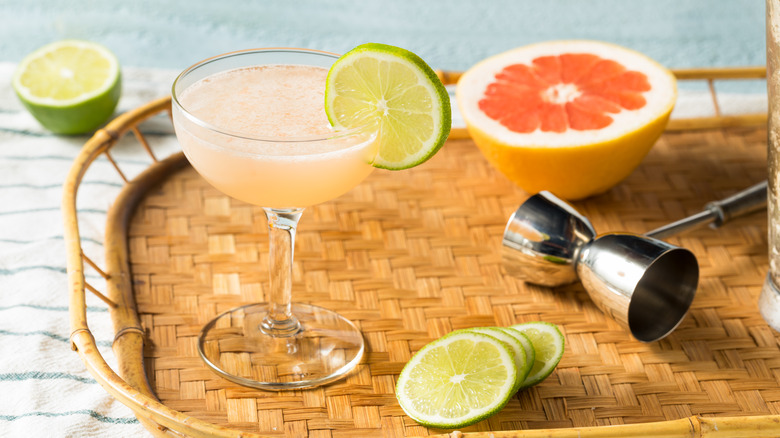 Brent Hofacker/Shutterstock
For the at-home bartender, Nik Sparks recommends starting your experimentation with simple cocktails that have easy ratios, providing strong foundations for many variations. Sour cocktails that combine citrus juice, a spirit, and simple syrup, such as a gin or vodka gimlet, a rum-based daiquiri, or a fizzy Tom Collins, are great starting points. An easy way to experiment with these drinks is by varying the citrus juice, or using a more complex simple syrup. Sparks suggests making a tea-infused simple syrup, but you could also swap out the water to make flavorful simple syrup, using ingredients like fruit juice, coconut water, coffee, or wine instead. You can also replace the spirit with something complementary, like using dark rum and grapefruit juice for a daiquiri.
Exploring stirred cocktails based on proportions is another route to consider. Switching up the ratios in a martini can result in intriguing flavors while still maintaining the spirit of the original drink. Wherever your cocktail adventures lead, Sparks emphasizes that it's "important to remember that revamping classics is as much an exercise in restraint as it is about experimentation."