Why Areni Is A VIP-Status Grape, According To Vahe Keushguerian And Jason Wise - Exclusive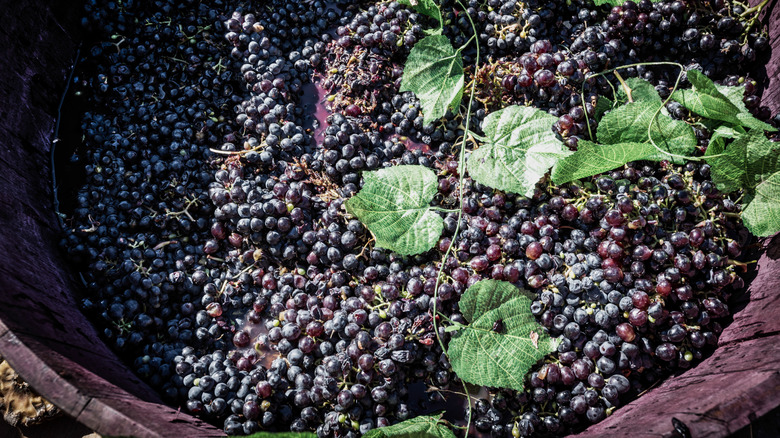 Wirestock/Getty Images
"Cup of Salvation" is the latest addition to Jason Wise's SOMM documentary series, which gives viewers an inside look into the cultural significance of the storied world of wine. The new film follows winemaker Vahe Keushguerian's journey to elevate Armenian wine and wine grapes to the worldwide stage. We recently chatted with Keushguerian and Wise for an exclusive interview to learn more about the wine at the center of the film, which is made with Areni — grapes that both wine enthusiasts believe are some of the best in the world. 
Keushguerian and Wise's assertion is grounded in their understanding of the grapes' versatility. That versatility allows wines made with Areni grapes to be paired with a variety of culinary dishes, elevating the flavor of meats and vegetables alike. "Stylistically, it can be very different from itself," Wise shared. "It reminds me a lot of the way Syrah was manipulated in the northern Rhone, where you can have Cornas, you can have Hermitage, and you can have Côte Rôtie. There are various styles within those, and that's the way I look at Areni."
A high elevation and a singular flavor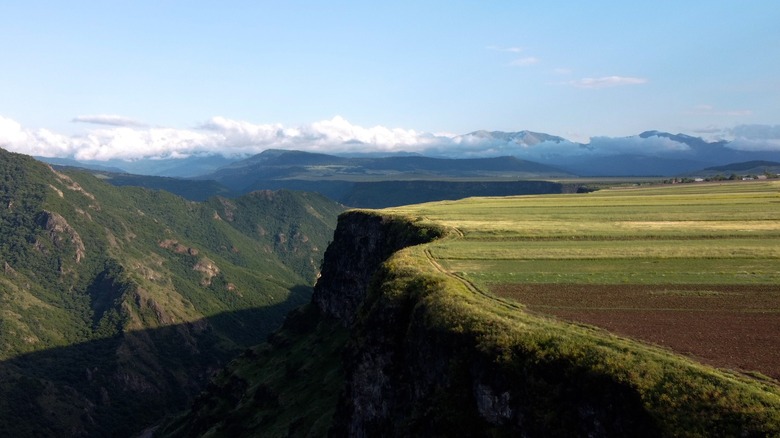 SOMM: "Cup of Salvation"
Areni grapes are grown at an exceptionally high elevation, making their existence as unique as their flavor profile. Vahe Keushguerian, who has been eager to share Areni with the world, has pursued a series of agricultural experiments to see if the grapes can grow outside of Armenia. "I once had an Italian scientist come and they had planted [the grapes] in the Piave. I had the wine and it was like, whoa. It was a light, watery kind of thing, nowhere close to what Areni is," Keushguerian said. One of the challenges of trying to grow Areni in other regions is that Areni also requires a supremely dry climate not only to survive, but more importantly, to reach its fullest flavor potential. 
That potential is one of the reasons that Areni is so special, according to Keushguerian. "[Areni] tends to be on the spectrum of the more elegant styles of wine," he reflected. "Tannins are very much in check. You will not get a Nebbiolo kind of tannin, where it puckers your mouth."
Tannins primarily come from grape skins and deeply affect the structure of the wine and the overall taste. Areni's versatility means that it's well-balanced while also being multi-dimensional. "It's a beautiful, explosive fruit, but a beautiful structure also ... It goes from a lovely, easy-drinking wine to a very big — not a monster — but a wonderful Châteauneuf-du-Pape type," Keushguerian added. And while he's happy to expound on the wine's flavor, of course, there's really nothing like tasting it for yourself.
To learn more about Areni, check your local listings for a screening of "SOMM: Cups of Salvation."