The Best Foodie City In America Isn't NYC, LA, Or Chicago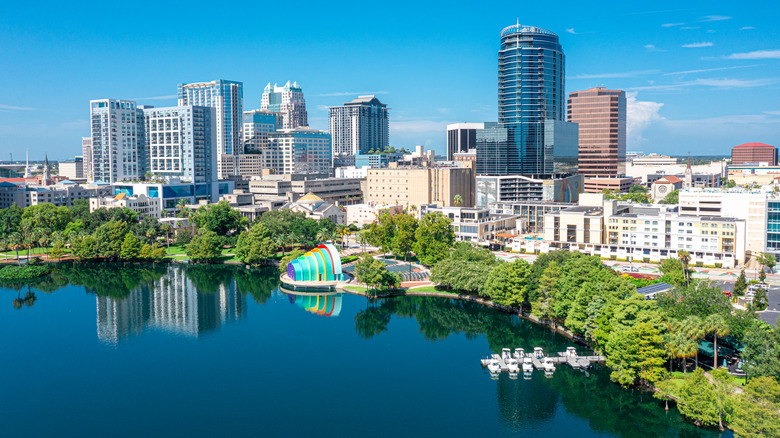 Michael Warren/Getty Images
Ranking the best foodie cities in America is challenging, but WalletHub believes it has found a winning methodology. Affordability played a key role in the personal finance company's rating system, affecting not just dining-out costs but also grocery prices. That's one reason why New York City, Los Angeles, and Chicago — America's three largest cities — didn't top the list.
However, WalletHub's rankings considered more than just affordability. Cities were evaluated across 28 categories, including coffee shops, craft breweries, dining diversity and quality, food festivals, food trucks, grocery stores, restaurants per capita, and Michelin Guide stars. Despite scoring 179th out of 182 cities in affordability, New York City placed 20th overall, thanks in part to having the most Michelin stars in the nation.
Surprisingly, the top foodie city, according to WalletHub's weighted grades, was Orlando, Florida. Other Florida cities, Miami and Tampa, also earned top 10 scores. California was the only other state to have three cities in the top 10: Sacramento, San Francisco, and San Diego.
Surprising results in WalletHub's foodie rankings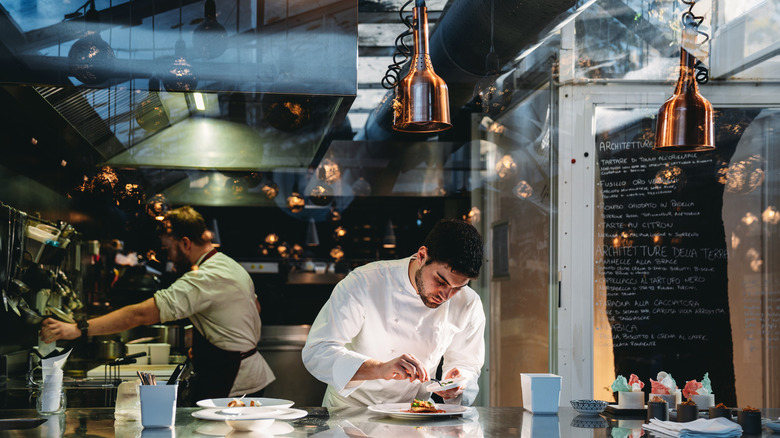 Filippobacci/Getty Images
Why is Orlando the best foodie city in America? According to WalletHub's rankings, this Florida vacation destination excels in the diversity and quality of its food offerings. In fact, only Miami and San Francisco outperformed Orlando in that category. However, due to their low affordability rankings, Orlando emerged as the overall winner with a weighted score of 69.38. Impressively, this score was a full point better than that of the second-place finisher, Portland, Oregon, which scored 68.19 points.
This surprising one-two finish may seem subjective, but WalletHub based its findings mostly on objective data. While TripAdvisor and Yelp rankings were considered, most metrics came from governmental sources like the U.S. Census Bureau and the Council for Community and Economic Research. It's worth noting that not all categories received equal weight. Two categories — restaurants per capita and the ratio of full-service to fast-food restaurants — were triple-weighted. This certainly benefited fifth-place finisher San Francisco, which arguably has the nation's densest concentration of restaurants. Sacramento and Miami finished in third and fourth places, respectively.
Additionally, WalletHub identified three cities as less affordable than New York City: Seattle, Washington; Santa Rosa, California; and Pearl City, Hawaii. The latter city had the dubious distinction of ranking last on WalletHub's 2023 foodie list.