The 2 Acceptable Reasons To Send A Drink Back, According To An Expert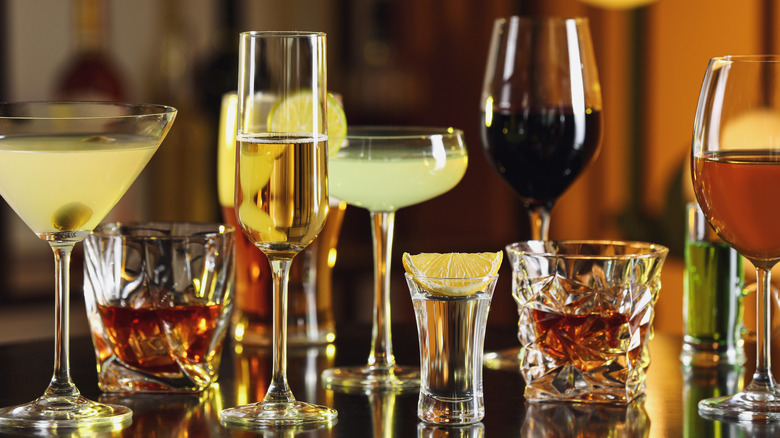 New Africa/Shutterstock
The thought of sending a drink back makes most of us cringe, but sometimes it's warranted, especially if you're paying $20 for a cocktail. As the cocktail menu gets more interesting and mixologists explore new ways to create beverages with unusual ingredients we need to decipher, the chances of having to send a drink back are greater than ever. 
Food Republic spoke with Justin Lavenue, co-owner and master mixologist of The Roosevelt Room in Austin, Texas, about whether it's acceptable to send a drink back, and the expert put our minds at ease.
According to Lavenue, Food & Wine's "Best New Mixologist in 2015" and Eater's 2015 "Bartender of the Year," two scenarios warrant returning a drink to a bar or restaurant. The first reason is if the drink doesn't taste like it should. In this scenario, when you take a sip, you question if the bartender made a mistake by eliminating an ingredient or adding too much of another. This is easy to tell if the drink is too sweet or tart, the wrong color, or the liquid doesn't fill the glass, which is called a low washline. 
When you get the server's attention, politely explain that you think a mistake was made and ask if a new cocktail could be made. If they made a mistake, they will be happy to remedy the situation.
What if the cocktail was made properly?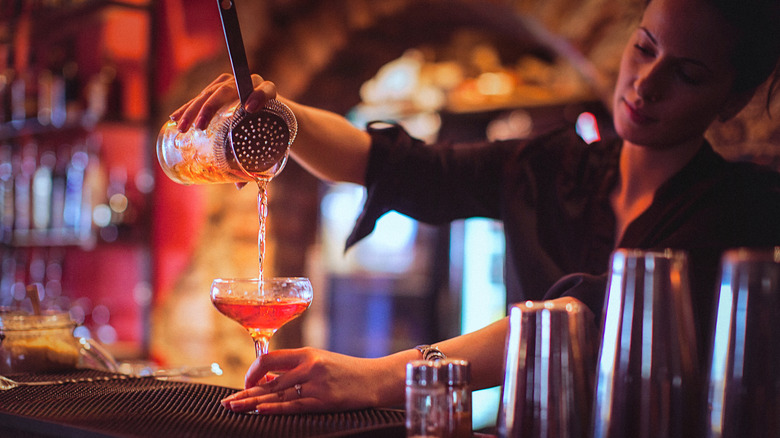 Gruizza/Getty Images
The second reason to send a drink back is a little more humbling. Lavenue says if the bartender made the drink correctly, but you don't like it, it's acceptable to send it back. Perhaps you took a risk with a new seasonal cocktail, and the flavors aren't what you expected. Or you like tequila cocktails but didn't realize the drink was made with mezcal, which is smoky and not your preference.
In this scenario, Lavenue reminds customers to be apologetic and own the mistake, especially if they are sitting at the bar before the mixologist who made the drink. Lavenue recommends "killing them with kindness," so the bartender doesn't take the rejection personally and will work with you to make a drink that suits your palette. If done correctly, a good bartender will appreciate the challenge and ask a few questions to determine the best cocktail for you. 
To avoid this embarrassing scenario from happening again and order a cocktail you will actually like, research unfamiliar ingredients before ordering. Look them up on your phone, or if the server isn't swamped, ask them. They would rather make you happy (and get a nice tip) than send you away with a lousy experience. 
Remember, no matter how badly you NEED that drink, it's never appropriate to get the server's attention by snapping your fingers, whistling, or shouting across the room. Be patient, respectful, and polite. Cheers!