How To Order A Cocktail You'll Actually Like, According To An Expert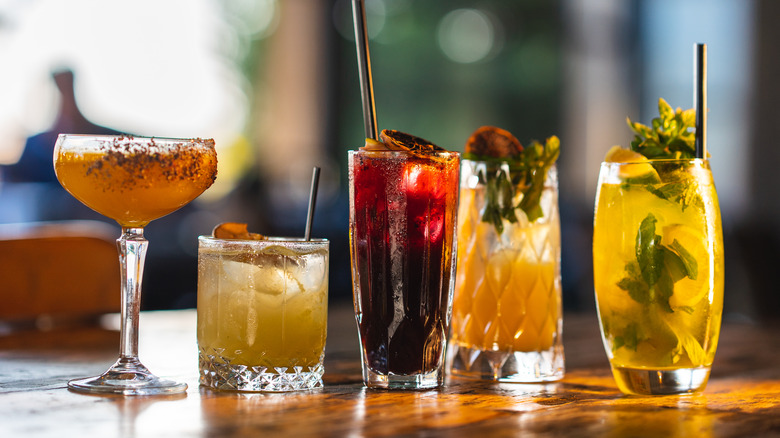 Ugur Karakoc/Getty Images
Cocktail menus have expanded over the past decade, offering more options than a wine list. Fancy cocktail bars have revolving drink menus filled with unfamiliar ingredients we need to decipher over dim candlelight. As mixologists flex their creative muscles, offering unusual combinations of international liqueurs, tropical juices, and bitters, patrons may be intimidated to order a drink, especially if the bar is busy.
Food Republic spoke with an expert to offer some advice on ordering a cocktail you'll actually like. Rather than risk wasting a pricy $15 cocktail or embarrassingly sending it back after one sip, Jessica King, the co-owner and master mixologist of Brother Wolf in Knoxville, Tennessee, recommends reading the menu carefully. After 20 years in the industry, King admits she sometimes comes across cocktail ingredients that even she's never heard of.
Instead of gambling, King suggests researching any ingredients you haven't tasted. If you're sitting at a table, this can be done quickly on a phone using your favorite search engine. If you're standing at the bar or your waiter isn't too busy, ask them to explain the unusual cocktail ingredient. Don't feel uncomfortable; the establishment would rather make you what you want — how you like it — than risk a negative experience.
Read the cocktail menu carefully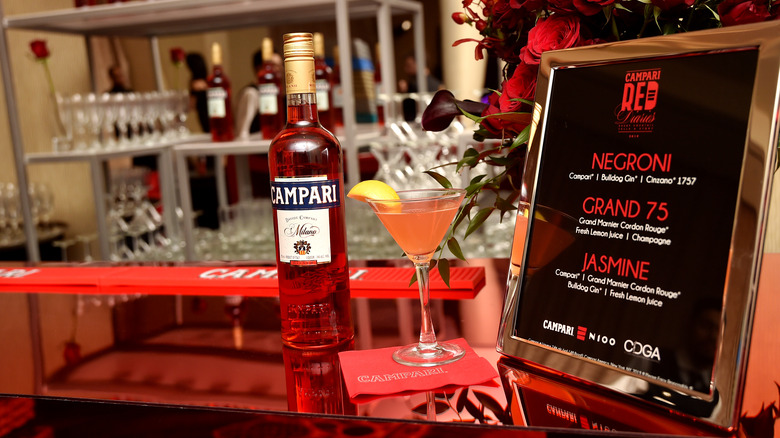 Stefanie Keenan/Getty Images
King also points out that a "fancy drink with 15 fancy ingredients does not necessarily equate to a good drink." While it's nice to try a new drink occasionally, especially in establishments that frequently change their cocktail menus to reflect the seasons, ultimately, you should pick a drink that suits your palette.
If you find smoky flavors offensive, avoid scotch or the margarita special made with mezcal. Kindly request the cocktail be made with a different tequila or pick another drink. Similarly, if you can't stand the taste of licorice, stand clear of pastis, absinthe, sambuca, and aquavit, which range from fennel to an intensely black licorice taste.
Even when ordering classic cocktails like an old fashioned or martini, read the menu carefully since the bar may put its spin on the drink, adding an unfamiliar ingredient. It's common for the same cocktail to be slightly different between establishments and bartenders at the same place. Brother Wolf offers ten versions of negroni on its cocktail menu. 
The bottom line is to trust yourself and order your drink how you prefer, even if it's unconventional. If you favor a brand, list the brand name first when ordering — Tito's Dirty Martini versus Vodka Dirty Martini, which is made with whatever vodka is in the well. 
If you really can't decide (or have just turned 21), a good bartender will ask a few questions and enjoy the challenge of mixing you the perfect cocktail. Cheers!