Costco's Refund Hack Lets You Save Money On Last Week's Groceries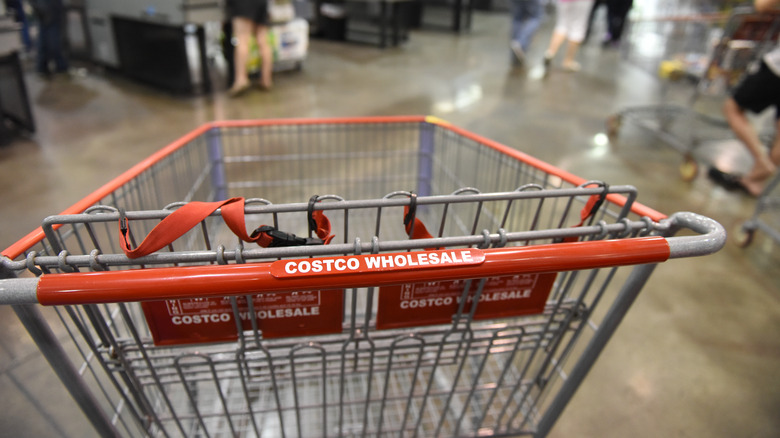 Andykatz/Getty Images
Costco is the land of value-sized products, free samples, and hard-to-beat deals; a grocery chain so pleasing to so many that even the French kind of love it. You could spend hours perusing its large warehouse aisles, finding a new gem with every grocery trip, and there seems to be a never-ending stream of secrets and hacks to discover about the place.
If you're a frequent Costco shopper, many of these secrets and hacks are worth knowing because many can save you (even more) hard-earned money. Like Costco's price adjustment policy, which can save future you money for the purchases you made on your last Costco trip.
This refund hack allows you to get a refund on any items you've bought in the last month that have happened to go on sale since you purchased them. As long as it's within 30 days, you can get reimbursed for the difference in price. And the best part? You don't even need a receipt.
How Costco's refund hack works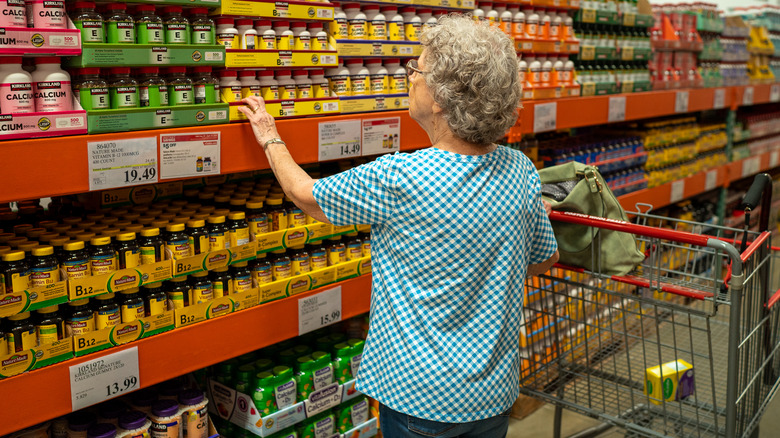 Robert Nickelsberg/Getty Images
Most Costco purchases, either online or at a warehouse, are eligible for a price adjustment if that product goes on sale up to 30 days after you bought it. A price adjustment essentially means that you'll be refunded for the difference between the price you originally paid and the current sale price of the item.
If you originally ordered the item on Costco.com, you can only adjust for Costco.com prices; if you bought it at a Costco warehouse, you can only adjust for warehouse prices. But pretty much any purchase you make is eligible, with no restrictions or price limits. The only requirement is to be a Costco member — if you're not a Costco member, there are still ways to shop there, but you won't get perks like this.
So, if you notice that an item you purchased has gone on sale and it's been less than a month since you bought it, be sure to take advantage of this perk. Small price differences can add up if you pay attention to these sales with each shopping trip, or better yet, you can get lucky with a big purchase.
How to request a price adjustment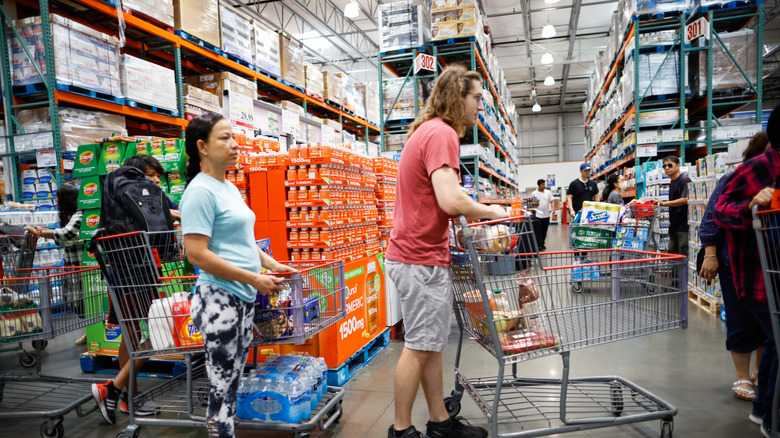 View Press/Getty Images
If one of your Costco purchases has gone on sale recently, requesting a price adjustment is simple; you just have to do it the same way you originally bought the item. If you purchased the product on Costco.com, you can request a price adjustment by completing a form online. You'll enter the month of your purchase, and once the website pulls up your order, you can choose which product you're requesting an adjustment for.
If you purchased your item at a Costco warehouse, all you need to do is go to the returns counter at the Costco location and ask about the price adjustment; the employee will be able to look up your past order and help with your refund. In either case, you don't need a receipt.
Once approved, you'll be refunded for the difference, which will come as a credit on your original form of payment within 5 to 7 business days. If Costco rejects the price adjustment for any reason, there's another way around it: you can simply make a full return rather than a price adjustment and then repurchase the product at the sale price.