Giada De Laurentiis Elevates Her Baked Beans With Beer And Molasses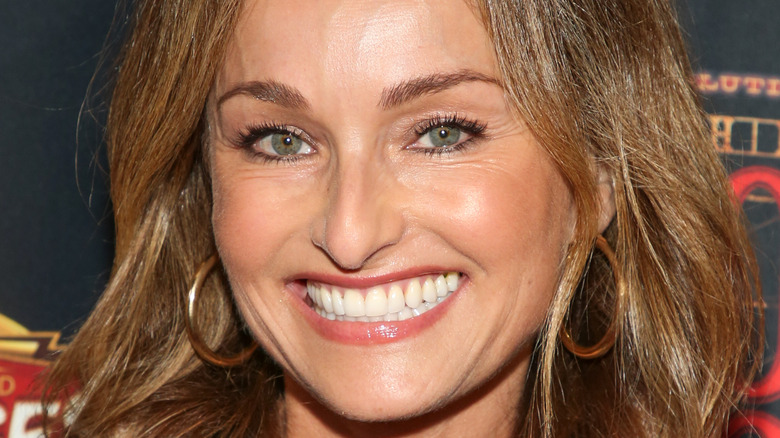 Paul Archuleta/Getty Images
When most people think of Italian food, baked beans don't usually spring to mind. But when Giada De Laurentiis takes on a dish, you know she's going to include some of her Italian flair. Primarily associated with barbecue and cookouts, baked beans are typically served as a side dish and include lots of sweet ingredients like brown sugar, honey, and ketchup. To make her Italian-style baked beans, De Laurentiis includes pancetta, tomato sauce, balsamic vinegar, and Italian cannellini beans, but she also adds depth and tons of flavor by using beer and molasses.
The result is a wonderful balance of savory taste with a bit of sweetness and an unmistakable Italian undertone. You can treat these beans like you would any baked bean recipe and serve it with anything grilled, smoked, or barbecued, but they also shine with things like Italian hoagies, Italian sausages with peppers, and burgers with fresh mozzarella, sun-dried tomatoes, and basil aioli.
An Italian spin on an American classic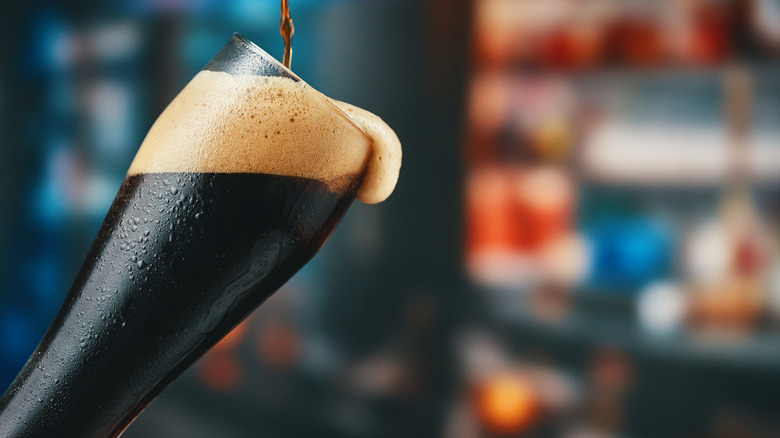 Gmvozd/Getty Images
De Laurentiis' baked bean recipe begins like many others; she lightly browns her Italian bacon, or pancetta, in a large, sturdy pot. Then, chopped onions and garlic go in, followed by cannellini beans. To round out the beans, she then adds dark beer, tomato sauce, brown sugar, balsamic vinegar, molasses, Dijon mustard, and salt and pepper. She brings the mixture to a simmer, transfers it to a baking dish and lets it thicken in the oven until it's bubbly. There's lots of tang going on with the vinegar, mustard, and tomato sauce, but the dark beer brings color and character to the dish while the molasses brings that smoky, sweet, familiar flavor of a classic batch of baked beans.
This recipe is just one way of bringing a touch of Italian flavor to baked beans. Author, restaurateur, and television host Lidia Bastianich also uses balsamic vinegar and cannellini beans in her Italian baked beans, but instead of pancetta, she uses prosciutto and adds peperoncino. Although considered a classic American side dish, baked beans can be very versatile, and you can add a variety of ingredients to give it whatever flavor you're looking for.
Around the world with baked beans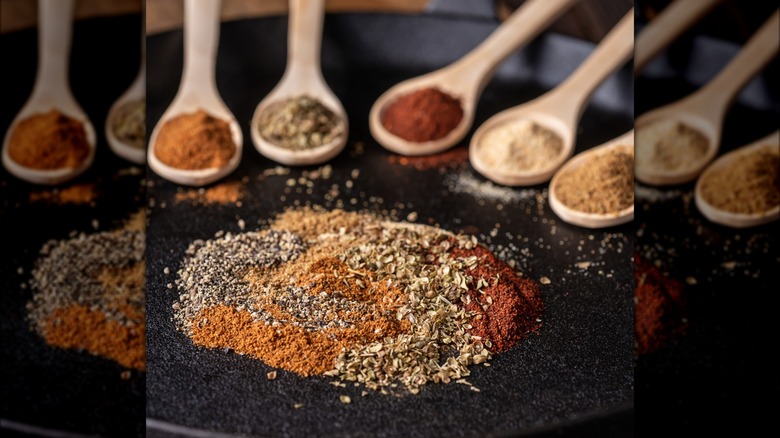 Rudisill/Getty Images
Maybe Mexican flavors are more your vibe. If that's the case, it's easy to whip up a batch of Mexican-style baked beans. Instead of bacon, start by sautéing Mexican-style chorizo, then add jalapeño or serrano peppers with your onions and garlic. Chipotle chiles in adobo sauce would also give an excellent smoky flavor. You can include spices like chili powder and cumin, and try using pinto beans. Of course, if you want to add sweetness, you can stick with molasses and brown sugar, but you can balance it out with apple cider vinegar. Garnishing the top with queso fresco and cilantro is also delicious.
For an Asian spin on baked beans, you can use ingredients like ginger, which you'd sauté along with onion and garlic, substitute pork, ground or cubed shoulder meat, instead of bacon. Then, flavor it with kimchi, soy sauce, gochujang sauce, rice vinegar, and some chili crisp or Sriracha sauce. Any variety of these types of ingredients could come together and make a delicious batch of beans. You're really only limited by your own taste and imagination.