How Exactly Do AI Ovens Work?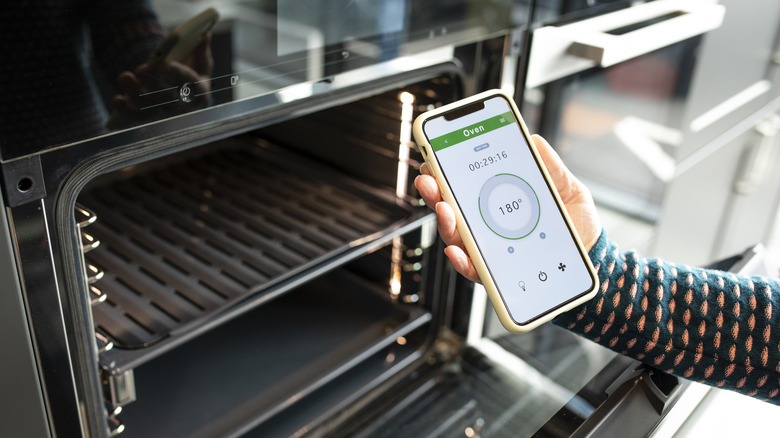 Solstock/Getty Images
If you're a home cook or baker who enjoys multitasking, or an influencer looking to live stream the rising dough and melting mozzarella on your homemade pizza, an AI oven might be the appliance to add to your wish list. Harnessing the capabilities of machine learning and cloud connectivity, these ovens can help you bake the perfect loaf of bread or cook your tenderloin to the ideal temperature.
Several smart oven options have become available, ranging from full-size models by Samsung and Bosch to more compact countertop versions from Cuisinart, Brava, and others. At the heart of what makes these appliances "smart" is their Wi-Fi connectivity, allowing users to link to apps that control the oven, adjust settings, monitor cooking via built-in cameras, or even, in some cases, initiate self-cleaning.
Additionally, AI ovens are often equipped with sensors that continuously monitor various metrics, such as temperature and humidity, during the cooking or baking process. The oven then uses this data to forecast when the dish will be ready and can notify the user to prevent overcooking. The oven's functionality improves over time as it learns how to cook specific foods, benefiting both from its own cooking and baking experience as well as from data collected by other AI ovens.
What other functions do AI ovens have?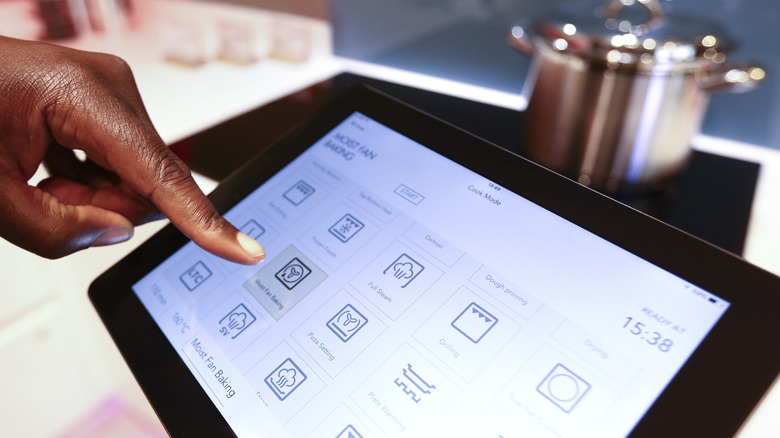 Bloomberg/Getty Images
Smart ovens frequently come with a variety of cooking and baking presets to assist users in determining the best way to prepare their meals or bake cookies, cakes, and pies. Home cooks can simply select the setting for the dish they are making, and the oven will automatically adjust to the appropriate cooking method and temperature.
There are also a range of other features that smart ovens can offer. Some can sync with additional apps from the same manufacturer, providing benefits like expertly curated recipe suggestions, or health data coordination for the specific user. Others look similar to conventional toaster ovens, but include LCD displays and separate heating zones that users can adjust, allowing for multiple foods to be cooked at the same time, even if they require different temperatures. Certain ovens also offer conveniences such as the ability to easily switch between Fahrenheit and Celsius.
Are there other AI kitchen appliances?
Adventtr/Getty Images
If you're looking to outfit your kitchen with additional tech-savvy appliances, smart refrigerators are a good place to start. These appliances offer a range of features, from playing music and displaying photos or movies to alerting you about maintenance needs and reducing energy costs. Samsung, for instance, has introduced a complete Bespoke line, which, in addition to the oven, includes three distinct refrigerator models: a side-by-side model, a four-door option with a 32-inch touchscreen , and another with a top-mounted freezer. Besides Samsung, other manufacturers like GE, LG, and Cafe Appliances also offer smart refrigerators.
If you're in the market for smaller appliances, a variety of options are available. Toshiba's smart microwave oven allows you to integrate Alexa into your cooking process. If sous vide cooking is your passion, the Anova Sous Vide Precision Cooker lets you monitor and adjust cooking via the Anova app. You can also upgrade your air fryer, pressure cooker, meat thermometer, or even ice maker with newer AI-powered versions.