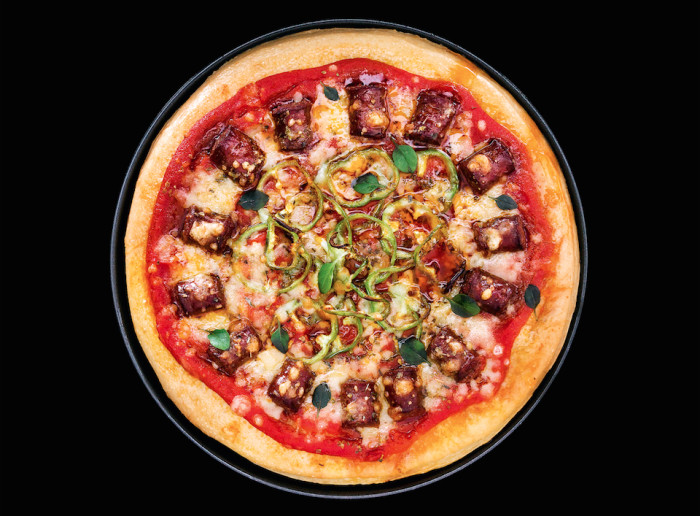 In honor of National Pizza Day, a day of solemn reflection over tomato sauce, mozzarella and the intricate art of making dough, enjoy 10 of the best homemade pizza recipes we've ever posted. Just kidding, it's a joyous celebration of one of the world's most beloved foods. Bust out of your rut with alternative crusts, lots of different cheeses and tons of toppings. Heat your oven as high as it will go — it's time to toss a crust!

Nobody makes a sweet or savory tart like the French, which is why we're powering through this new book of recipes from Michelin-starred Paris chefs Frederic Anton and Christelle Brua. From seasonal fruit and rich chocolate to leafy greens, hearty fish and tender meat, there's a pastry shell for every filling you crave.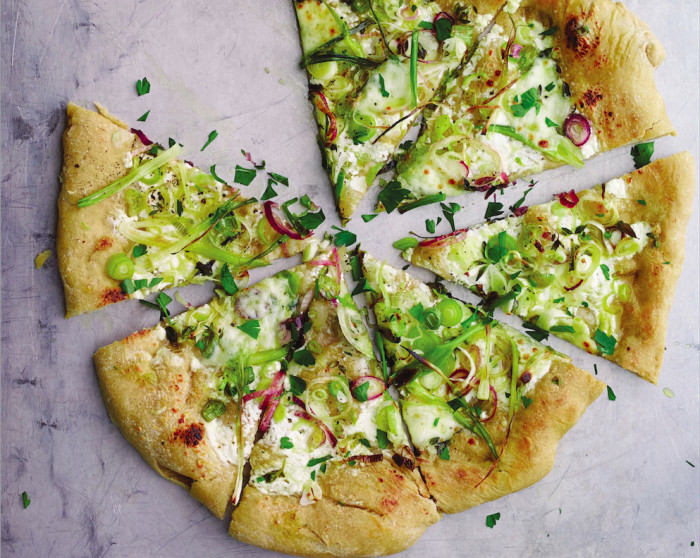 Pizza is the ideal showcase for the green onions of spring. It cooks quickly, allowing these tender shoots and their bulbs to meld with oozing mozzarella and fresh garden herbs. A pizza stone allows for the ultimate crispy crust, whether you're using your grill or oven. I like to make my own half-whole-wheat crust, but there are plenty of good premade versions available if you don't have the time to make pizza dough from scratch.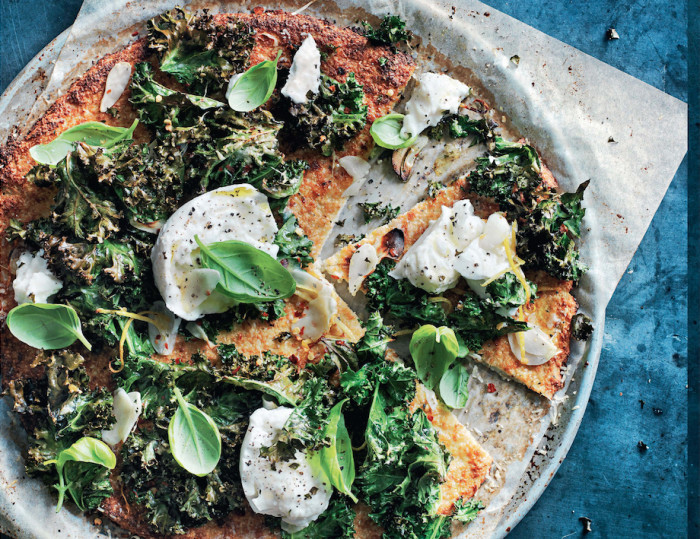 Cauliflower pizza with mozzarella is what's for dinner! Donna Hay, Australia's go-to home cook, has a new collection of recipes out that will inspire you to eat more healthfully while sacrificing nothing in terms of flavor and aesthetics. Whether you're making yourself a casual lunch or masterminding an upscale dinner party, this is one book that will help ensure that everyone is nourished, satisfied and eager to know where you got the recipe.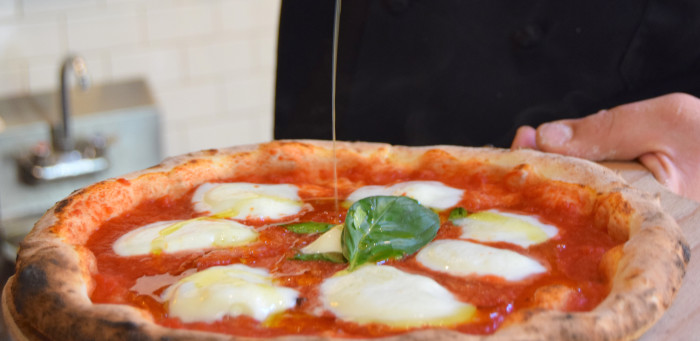 This is a recipe adapted from our dough recipe for the home kitchen, but keeping the advantages of a long, double-rise dough. Most New York–style pizza leaves the eater bloated because they use so much yeast to reduce the rise time, which means you're eating still active yeast — and a lot of it to boot — when you enjoy the pizza. This recipe allows the yeast to run its full life cycle, so that all you're enjoying after baking is the magical effects of the yeast, not the yeast itself. You do, of course, have to prep the dough at least one day in advance.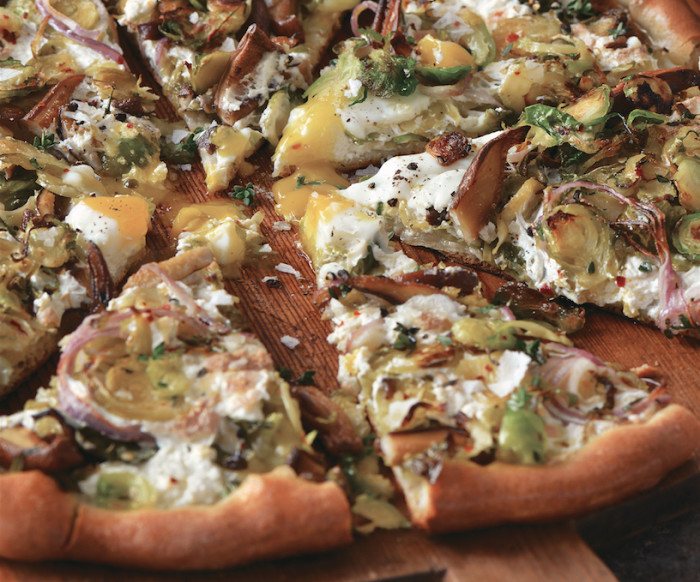 Pan-roasting shredded shiitake mushrooms until they are golden and crispy deepens their smoky flavor and magically imbues them with a heady baconlike flavor. I think they make a stellar pizza topping, one that's even better with a cabbagey base of shredded Brussels sprouts. Thin ribbons of the portly sprouts crisp up in the oven, adding just another element of perfection. Other highlights are sweet red onions and a duo of creamy ricotta and Fontina cheeses. A cracked egg on top seems only appropriate, but you decide how irreverent you can be.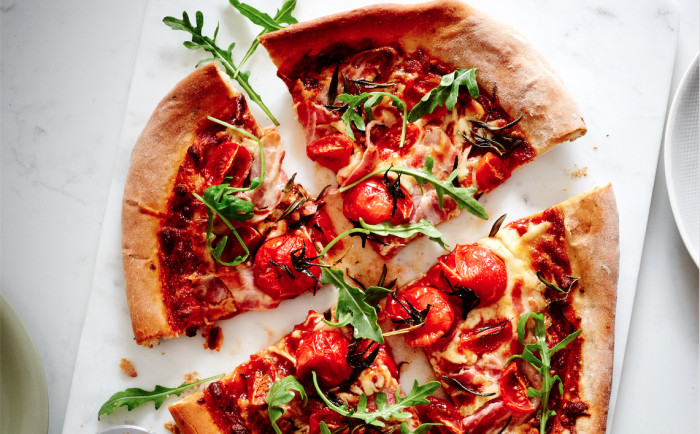 Cricket flour is fast becoming one of my favorite insect-based ingredients to cook with. It's such a versatile product, and this rosemary pizza dough is a prime example of why. It's super-easy to make, and the mixture rises fast, so you'll have a slice in hand well before any home-delivered alternative.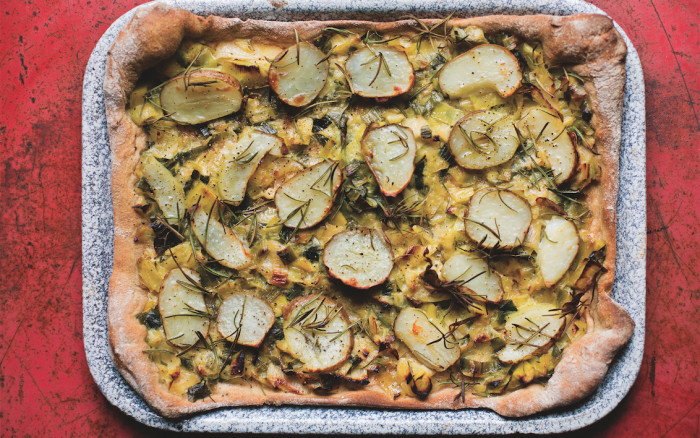 This is a twist on the classic potato pizza bianca, rather comically inspired by leek and potato soup. It works really well. It's very rich; the cream makes up for the lack of mozzarella.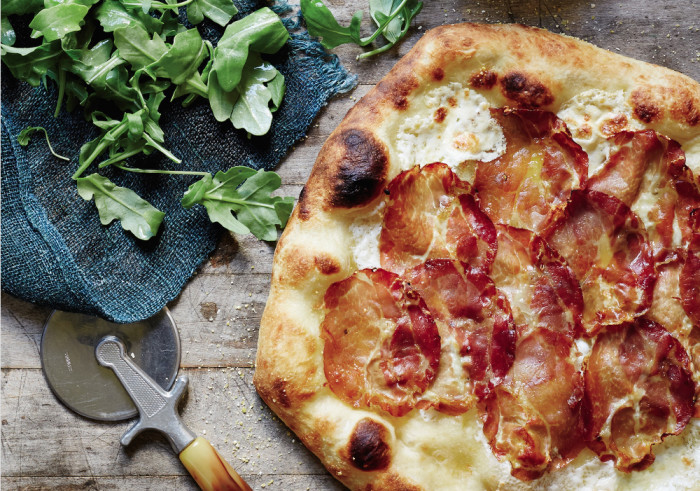 Quick pickled onions are like preserved lemons — they're an easy way to add a bit of brightness to dishes, and they're beautiful to boot. The pickling liquid is tinted purple, and the onions are stained a vibrant, almost otherworldly peony pink hue. Sweet-sour onions with verdant arugula and spiced coppa is admittedly bold, but there's subtlety in the mix of textures. The coppa (a kind of dry-cured pork shoulder not unlike prosciutto) becomes a bit leathery when it cooks, like a jerky, while the crispness of the salad and tenderness of the pickles all ricochet off one another in a very layered way. Save the extra onions in an airtight jar and scatter them on fish tacos, roasted-pork sandwiches, or almost anything — they're one of those keepers you'll find a way to use even when it's not pizza night.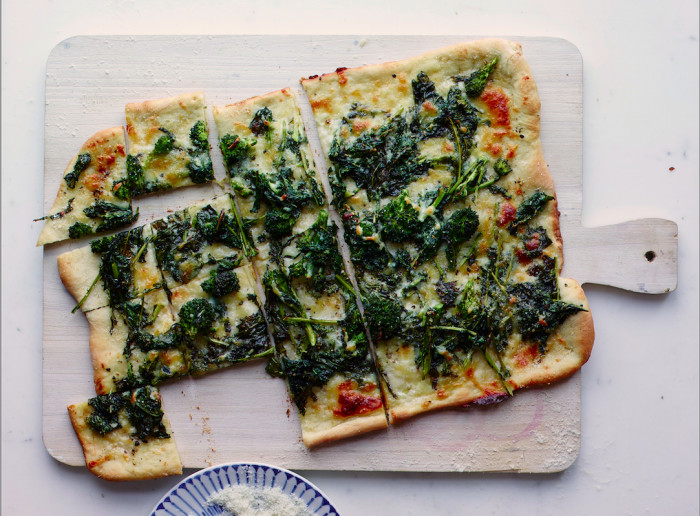 Determined to make pizza, my family's favorite food and the zeitgeist dish of the millennium, I elected to start the easy way, with premade dough. So when I stopped off at Joanne Chang's Flour Bakery in Boston and saw gorgeous balls of dough wrapped in plastic, I bought one. During the long train ride to New York, it expanded until it looked like a gargantuan heirloom tomato with deep ridges and creases.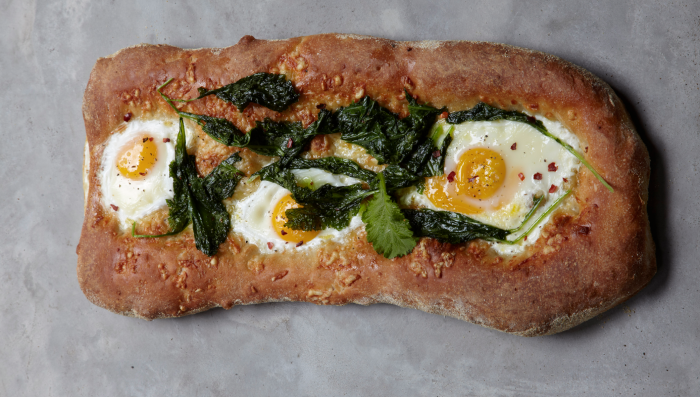 When you really want to go for it at breakfast, make pizza! Imagine it — fresh, hot, bub­bling with cheese and the quivering yellow yolk of a farm-fresh egg. It's worth the effort, and it's quite a cinch if you make a habit of prepping your pizza dough ahead and keeping it in the freezer or fridge. This pizza gives glory to a good fresh egg (a duck egg also does the trick!) from your local farmers' market. I top my egg with smoked sea salt to give it the smoky flavor some brunch-goers might crave after forgoing bacon.