Chipotle Just Gave Away Some Of The Answers To Its IQ Test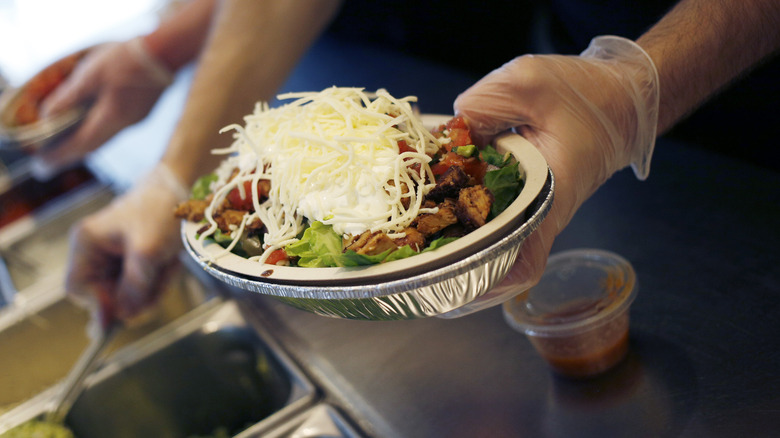 Bloomberg/Getty Images
You may be the king or queen of Chipotle hacks, or have a few tricks up your sleeve to maximize your burrito bowl, but do you have the chops to master the chain's daily trivia and possibly win a $500 gift card? There are only a few days left to get in on the limited-time Chipotle IQ game, awarding prizes to anyone who guesses correctly on various trivia questions — and the chain just revealed some top-secret answers that can help give you an upper hand.
Now through August 24, Chipotle is running its online promotion, rewarding in-the-know players with daily BOGO offers for achieving a perfect score on a 10-question trivia test. But the real prize comes with the potential to win a $500 gift card for answering an extra credit question correctly. Out of all of the multiple-choice, write-in, and true/false questions on the main game, it would be safe to reason that the extra credit would be the hardest. But, social media influencer (and former Chipotle team member) Jordan Howlett has your back with the secret answers.
Known as Jordan the Stallion (@jordan_the_stallion8 on TikTok and Instagram), this former employee is dishing out the details on how to correctly answer the mind-boggling extra credit questions. If his answers are accurate (and you can get the other 10 questions right yourself), you could potentially get one of the super sweet stainless steel $500 gift cards allowing you to eat all the burritos and tacos your heart desires.
Chipotle just leaked the extra credit answers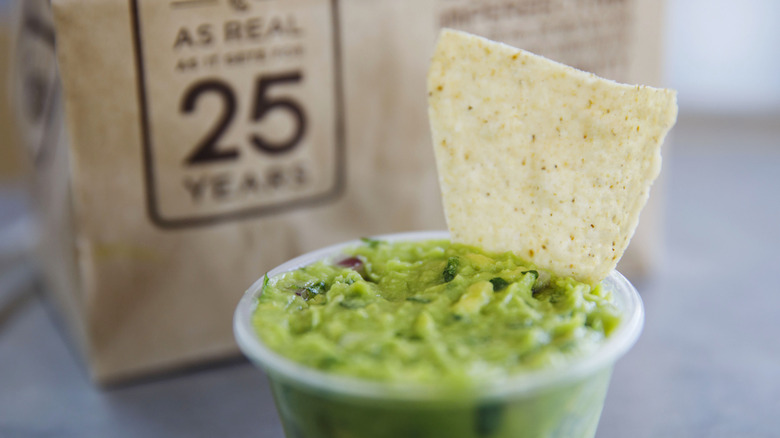 Bloomberg/Getty Images
There are only 50 of those prized $500 gift cards available for the taking in the Chipotle IQ game, making them even more coveted by those taking part in the trivia contest. If you want to get your hands on one, you'll need to answer an extra credit question correctly and your name will be entered into a drawing. But, how do you do so? Well, Jordan Howlett is here to basically help you "cheat."
In a video shared to the main Chipotle Instagram account, Howlett not so covertly gives away the answers to various bonus round questions, from how many meals the chain has donated to the number of ingredients and secret words that would satisfy additional questions. So, if you're playing along, you might want to tune in to the post.
This year's IQ test is the fourth iteration of the popular promotion that encourages fans to flex their mental muscles about all things Chipotle. Last year, the promo was so in demand that the company actually ran out of its 100,000 qualifying BOGO offers before even getting one hour into the event.
However, it seems that organizers learned a lesson as this year the amount of BOGO offers available appears to have a daily cap. However, even after the BOGO offers are done for the day, fans can still participate to compete for the $500 gift card. The promotion lasts until 11:59 p.m. on August 24.