FruitTok Finds The Beauty In Underrated Fruits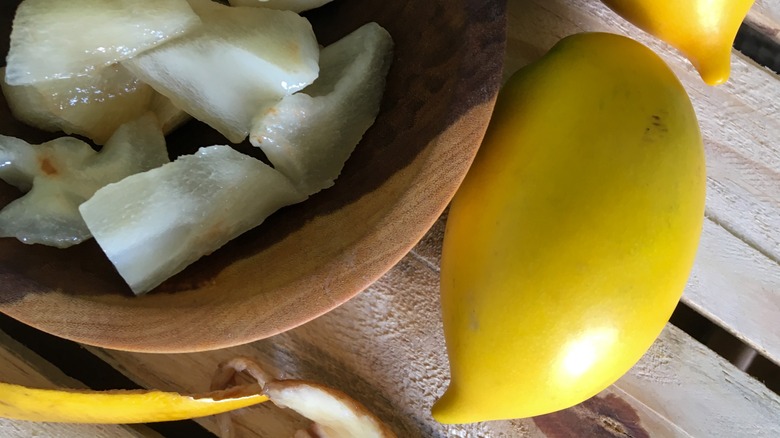 Nino Bautz/Shutterstock
When it comes to the most delicious, vibrant, and tastiest section of grocery stores — the produce aisle — the likes of bananas, apples, grapes, strawberries, and melons generally steal the show, and rightfully so because they were the top-selling fruits in the U.S. in 2022. But, with more than 2,000 different types of fruit available around the globe, there is a plethora of unsung produce deserving of a coveted place in your kitchen fruit bowl or fridge crisper drawer. Thankfully, a tasty nook of TikTok known as FruitTok allows users to explore the many wondrous and underrated fruits of the world all at the touch of their fingertips.
TikTokers far and wide have taken to the popular video-sharing app using the hashtag "FruitTok" to showcase some pretty interesting fruits, including the oblong-shaped Monstera deliciosa, the Russian roulette of fruit. Native to Mexico and parts of Central America, let's just say you definitely don't want to take a bite out of it when it's not ripe. 
Another unique FruitTok find is the soft and fleshy Cecropia fruit, which features the look and texture of gummy worms. "We can't get enough of this fruit! It's so super sweet, crunchy, juicy, and delicious," TikTok user @fruitsncahoots captioned about the latter. "It grows in South Florida but is rare to find." And @salad.gold gives viewers a glimpse of the unique and exotic fruit known as the praying hands banana, which features a sweet, vanilla taste and looks almost too beautiful to eat.
Showcasing the fruits of the world one FruitTok at a time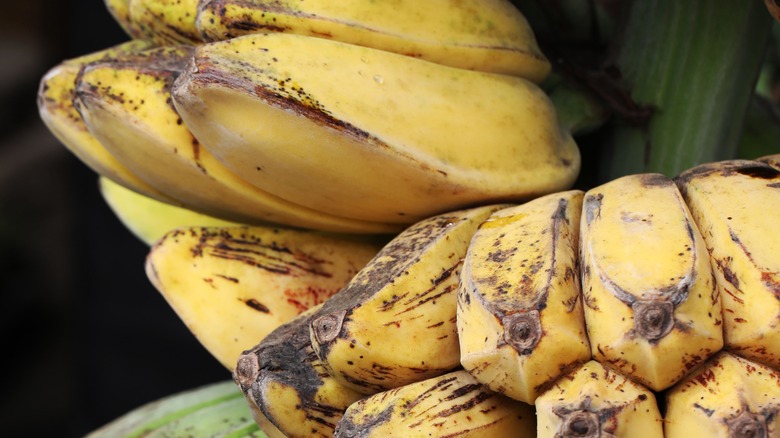 Pavaphon Supanantananont/Shutterstock
To date, FruitTok has garnered more than 475 million views, but the hashtag is far from being a meaningless trend. In addition to showing off some of the Earth's most fascinating fruits, TikTokers can describe in vivid detail what the fruits feel and taste like, such as @munchwithdes, who shows how to bite into the Spanish lime known as Guinep, likening it to lychee and describing the flavor as mildly sweet. 
Even more importantly, the popular hashtag also shines a spotlight on the amazing cultures behind many of the riveting fruits, such as the captivating TikTok by @allmyroots, which delves into how the scrumptious pitanga fruit hails from eastern coastal areas of South America and was later introduced as an ornamental fruit in Florida in the early 20th century. And, as @salad.gold cuts into the tropical yellow fruit of abiu, which she says is best when eaten chilled, she explains that it's native to the Amazonian region of South America while commenting on its "extra creamy" and jelly-like texture. "I'm getting caramel; I'm getting vanilla; this fruit is just wow," she says, likening it in taste to a crème brûlée. 
Whether or not you ever get the chance to try any of this mouthwatering produce, FruitTok offers TikTok users a marvelous opportunity to explore the many delectable wonders of the world, one colorful piece of fruit at a time.