Souper Cubes: Here's What Happened After Shark Tank
Jacob and Michelle Sendowski came up with the idea for Souper Cubes in the most organic way possible: They themselves were in need of something that didn't exist. So, they took matters into their own hands and created exactly what they needed. The product is Souper Cubes, which are lidded, silicone freezer trays that hold individual portions of food. The portions are easy to extract and reheat later on, and the trays are stackable to save freezer space.
The idea came to them in 2017 when the couple was elbow-deep in making Michelle's family recipe for chicken stock and were tired of the fact that freezer bags could tear, and pouring hot liquid into glass could be dangerous. With Jacob's background in engineering, he and Michelle created the freezer trays that held a variety of different portions, from two tablespoons to two cups. 
The Sendowskis enjoyed quick and impressive success in their first year of business, mostly through word of mouth, but they were also able to get their trays into two well-respected national kitchen stores. By the time they came on "Shark Tank," Souper Cubes was, by all means, a very successful company, earning nearly $950,000 in their first full year of business — and on track to earn $3.3 million during the year they were on "Shark Tank." Indeed, many were wondering why they needed the investor Shark's help at all.
What happened to Souper Cubes on Shark Tank?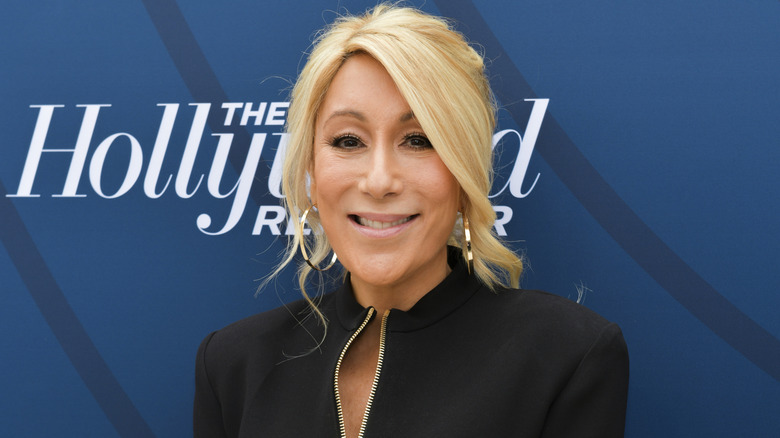 Rodin Eckenroth/Getty Images
The Sendowskis came onto the show seeking $400,000 for a 5% stake in their company. It didn't take long for them to impress the investor Sharks with their business numbers; their sales were high, their cost to produce the trays was low, their price point was right, and Souper Cubes was in every Sur La Table and Williams Sonoma store in the country, not to mention selling steadily on Amazon.
Barbara Corcoran asked why they felt they needed a Shark, to which the Sendowskis explained they were mostly seeking mentorship to help them navigate some of the larger business decisions they were facing. Kevin O'Leary was the first Shark to make an offer — and, in fact, he made two. The first was $400,000 for a 3% stake in the business, with a perpetual royalty of 40 cents per unit sold. The second was the same amount of money for 15% of the business and no royalty. Corcoran then also made two offers: $400,000 for 10% of the business or $800,000 for 20%. O'Leary then countered, saying he'd discontinue the royalties once he earned $1 million from sales.
Finally, Lori Greiner chimed in, saying she couldn't find a single fault with the business, and offered up her "golden ticket," essentially offering what the Sendowskis were asking. She explained that she offered her golden ticket only once per season and only to the item she considered the "hero" of the season. Needless to say, the Sendowskis enthusiastically accepted her offer.
Souper Cubes after Shark Tank
As is usual for companies that are featured on "Shark Tank," Souper Cubes experienced a huge boost in sales following the airing of its episode on February 19, 2021 — and its growth also steadily continued. The Sendowskis and Souper Cubes were featured on "Today," Martha Stewart, Delish, Real Simple, and Eating Well. Bed Bath & Beyond, Dillard's, and Crate & Barrel also began selling these convenient freezer-friendly food storage units.
About a year after the original airing of its episode, "Shark Tank" featured Souper Cubes again during its 13th season to see how it was fairing. The Sendowskis shared that the business' success was still very much growing, and strongly at that. With more and more people using Souper Cubes in their own kitchens, the products began to pop up all over social media, namely TikTok and Instagram. Fans were creating new recipes and sharing their own stories of how Souper Cubes were helping them in their meal prep and freezer meal ventures.
Is Souper Cubes still in business?
Today, Souper Cubes is still selling the original products featured on "Shark Tank," which are as popular as ever, but it has since introduced more wonderfully convenient items to its collection. MyMilk freezer trays are designed to freeze portions of breast milk for nursing mothers. The company's square baking dishes are smaller than standard baking dishes and hold individual portions of lasagna, meatloaf, casseroles, and many other dishes. The Cookie Tray is designed to hold individual scoops of prepared cookie dough so that cookies (whether one or a dozen) are ready to bake at any time, even right from the freezer.
The Souper Cubes website is absolutely full of information on meal preparation, batch cooking, recipes, and freezing portions of food, including a list of foods that aren't so great for freezing. The company's blog and social media sites offer not only nutritional information but tons of ways to use its freezer trays beyond freezing food.
What's next for Souper Cubes?
It appears that Souper Cubes is currently thriving. The company continues to release new products, like utensil sets, and new stores continue to pick up Souper Cubes; in the summer of 2023, The Container Store began selling its products nationwide. The company website claims that it is expanding its brand and product lines, so by all accounts, it doesn't look like Souper Cubes is slowing down. 
At this point, it's easy for anyone to get their hands on Souper Cubes products, whether that's from the company website, Amazon, or the multiple stores around the country that sell the freezer trays. Although it doesn't ship internationally yet, the company has partnered with many retailers in Canada that do sell the products. In addition, specific stores in the United Kingdom, Mexico, South Korea, and more countries have the products as well, proving that people from around the globe are loving Souper Cubes.
There is no doubt that Souper Cubes is one of the biggest success stories to come out of "Shark Tank." Although the Sendowskis didn't say it until the end of the episode, they were hoping all along upon appearing on the show that they would be able to strike a deal with Lori Greiner. Clearly, both parties made the right choice.