America's Oldest Brewery Could Be Brought Back From The Dead
There's a chance that Anchor Brewing, the site of America's oldest craft beer, may not meet its downfall after all. Earlier this month on July 12, the San Francisco-based brewery announced that it was shuttering due to years of declining sales, economic inflation, and, perhaps especially, mismanagement from parent company Sapporo. In a sharp turn away from Sapporo's corporate buyout in 2017, the brewery's unionized employees want to buy the company and run the operation as a worker cooperative.
Pedro de Sá, a business agent who represents International and Longshore Warehouse Union Local 6, stated in a letter written to the president of Sapporo USA Mike Minami that the employee group is ready and willing to purchase Anchor Brewing and to work with Sapporo throughout the process. "We are not asking for a handout or charity," de Sá and Local 6 announced in the proposal, which was first shared with VinePair. "All we want is a fair shot at being able to continue to do our jobs, make the beer we love, and keep this historic institution open. We do not want the brewery and brand we love to be sold off before we even had a chance," the letter explained.
Stormy waters for Anchor Brewing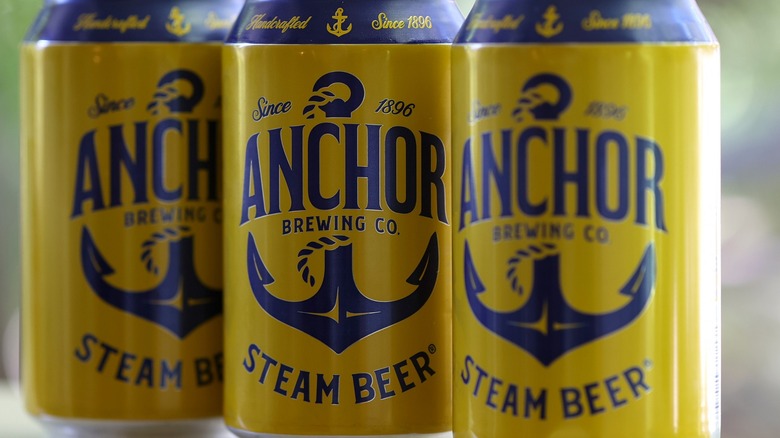 Justin Sullivan/Getty Images
Sapporo's ownership of Anchor Brewing has been wrought with controversy. Workers have criticized the corporatization of a local source of San Francisco pride, claiming that the new ownership was hurting the craft brewery's local cultural footprint and failing to provide fair wages in a city that's already abnormally expensive to live in. Anchor's warehouse workers voted to unionize in 2019 and ratified a contract after more than a century since the brewery's founding in 1896.
Trouble started brewing in June when Sapporo announced the discontinuation of the company's beloved Christmas Ale and the scaling back of sales to just the California market. "What a major corporation sees as cost cutting, a lot of us see it as killing one of our most cherished traditions," one Anchor worker told VinePair. In 2021, the parent company also changed Anchor's historic label for a more generic, color-labeled art design in an attempt to more clearly differentiate lines of beers from each other. 
As far as the brand's future, Sapporo is willing to negotiate with the workers but is also claiming that time is running out, so the union has asked Sapporo to push back the deadline until September 2. Unfortunately, liquidation is still set for early August.