Ina Garten's Watermelon Cosmo Is The Drink Of The Summer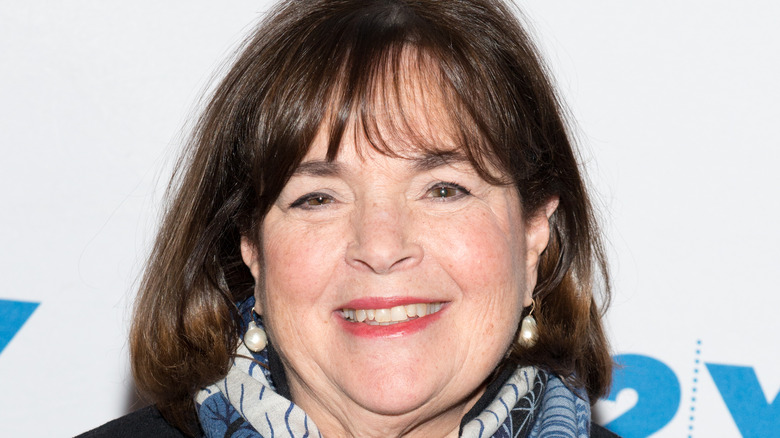 Noam Galai/Getty Images
Ina Garten is already a big fan of the cosmo cocktail. During the pandemic, an Instagram video she shared throwing together an absolutely enormous glass of the pretty pink drink went viral, racking up more than 3 million views. "It's always cocktail hour in a crisis!" she declared in the post. Of note, Garten didn't strictly adhere to the original recipe for the classic cosmopolitan.
But, it's her creativity that really goes the distance in Garten's latest cosmo recipe. In fact, the watermelon-flavored drink was inspired by two of her celebrity friends, Rob Marshall and John DeLuca. The Hollywood director-producer team behind the latest reboot of "The Little Mermaid," as well as huge hits such as "Chicago," love to create new cocktails, Garten said in the recipe's introduction (per Yahoo).
The drink starts with a super refreshing batch of watermelon purée, which is sharpened up with a hint of fresh lime juice, as well as a generous measure of good vodka, and Cointreau.
How to make your own version of the summery drink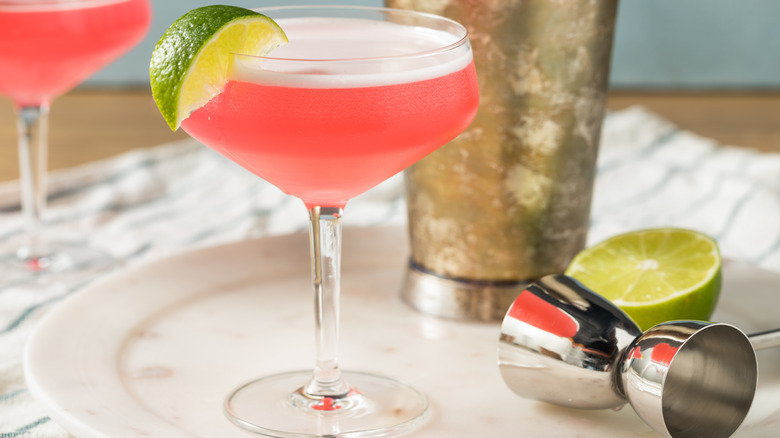 Brent Hofacker/Shutterstock
Before you begin making Ina Garten's recipe for watermelon cosmos, which provides four servings, she recommends putting the serving glasses in the freezer for 30 minutes so that they're nice and chilled.
Next, add 4 cups of diced red watermelon, without seeds, to your blender to make the fruit purée (you could always try Alton Brown's cool trick for removing watermelon rinds if you need a helping hand). Or, use Garten's trick of opting for a food mill for this step. Next, pass the watermelon purée through a fine sieve to get rid of any additional pulp, and then pour it into a pitcher, along with the juice of two fresh limes. Add 6 ounces of good vodka (Garten recommends Grey Goose), and 3 ounces of Cointreau (or triple sec), then transfer the mixture to a cocktail shaker half-full with ice, and give it a good shake.
Pour your Barbie-pink drink into your cold glasses from the freezer, and garnish each with a sprig of fresh mint. Then get ready for cosmo-related compliments all summer long.