Grubhub+ Gets A Makeover With Lower Service Fees, Fuel Rewards, And More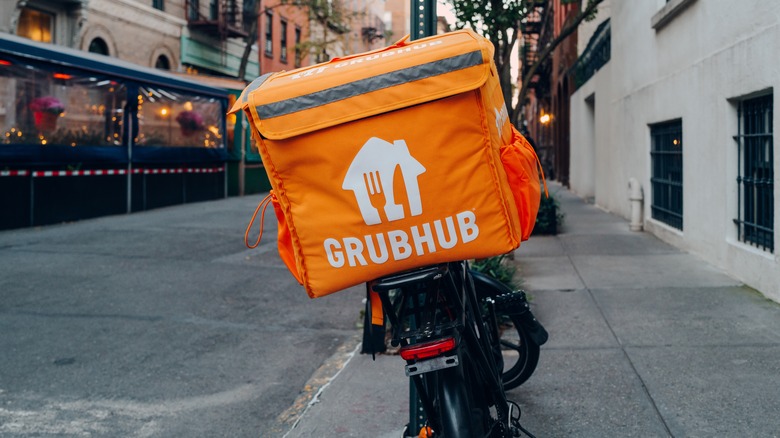 Alena Veasey/Shutterstock
Grubhub hasn't had the smoothest first half of 2023, becoming involved in a lawsuit against New York City regarding minimum wage requirements and laying off 15% of its staff in June. Just before that, a report was released that showed that the company, one of the pioneers of online food delivery services, was flailing in terms of market share compared to its competitors DoorDash and Uber Eats. On the heels of that, Grubhub's platform, Grubhub+, is receiving an upgrade, rewarding its members in multiple ways.
Members of Grubhub+ already received the benefit of waived delivery fees on all orders over $12 in exchange for the $9.99 monthly subscription. Now, users of the platform will also receive a reduction in service fees and be able to participate in a cash-back program that puts 5% back in their pockets when they place a pick-up order. In a press release, the company estimated that the changes would result in an additional monthly savings of 20% for subscribers.
What other upgrades can members expect?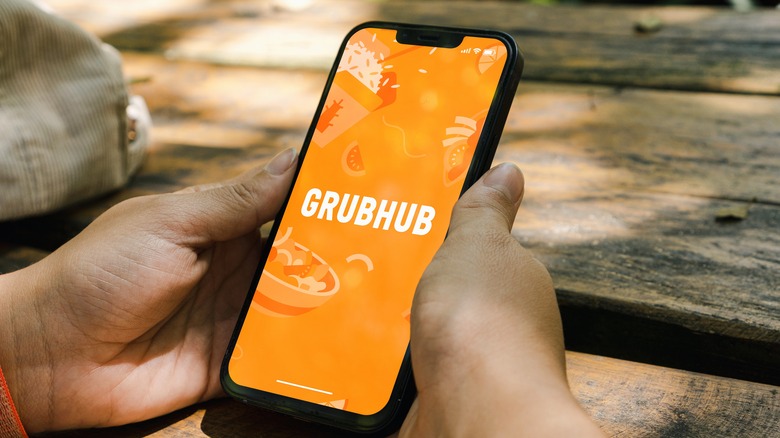 Diego Thomazini/Shutterstock
Members of Grubhub+ can also expect to save a few bucks on gas. The company has partnered with Shell to offer 5 cents off per gallon. Signing up for Shell's Fuel Rewards program is required to reap this benefit, but Shell's program also offers money-saving benefits at spots like Dunkin', Advance Auto Parts, and Giant.
Grubhub also intends to offer other ongoing benefits to subscribers to the platform in the form of monthly savings promotions and milestone rewards though it didn't specify what those rewards may be. The company did state that its new offerings were a response to subscriber input.
Grubhub isn't alone in its subscription offerings, though. Uber Eats offers a similarly priced program, Eats Pass, which also offers lower costs for delivery and a cash-back reward. DoorDash's Dash Pass also offers comparable benefits, and the company recently upgraded to accept SNAP/EBT payments.