DoorDash Upgrades App For Easier And More Accessible Shopping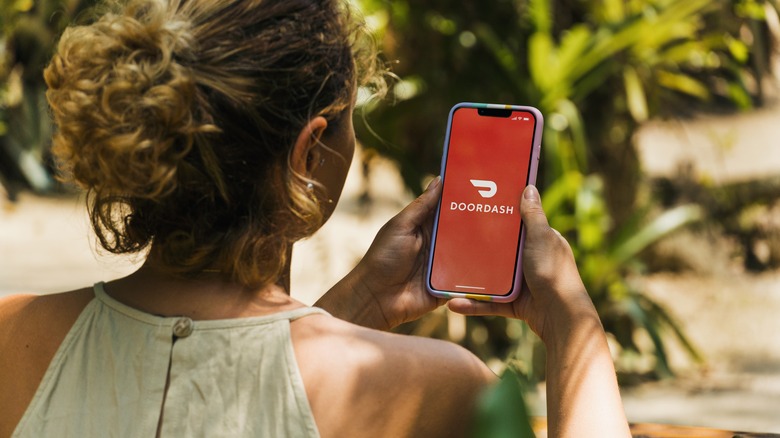 Diego Thomazini/Shutterstock
For just over a decade, DoorDash has brought consumers' food right to their doorsteps, changing the way many of us get our meals. What began as a platform for having your favorite restaurant food delivered to you has morphed into a company that has expanded its model to include delivery of groceries, pet items, and convenience store goods that you can also opt to pre-order and pick up if you are already out and about. Now, the food-centric app will broaden its availability to even more people by accepting SNAP/EBT payments.
Partnering with such retailers as Aldi, Albertsons, Safeway, Meijer, and several 7-Eleven stores, DoorDash will allow users to add their SNAP/EBT card to the payment method section of the app and shop at these participating stores. In addition, they will receive a free two-month membership to DashPass, which will treat them to free delivery on orders over a certain dollar amount.
Millions will have easier access to what they need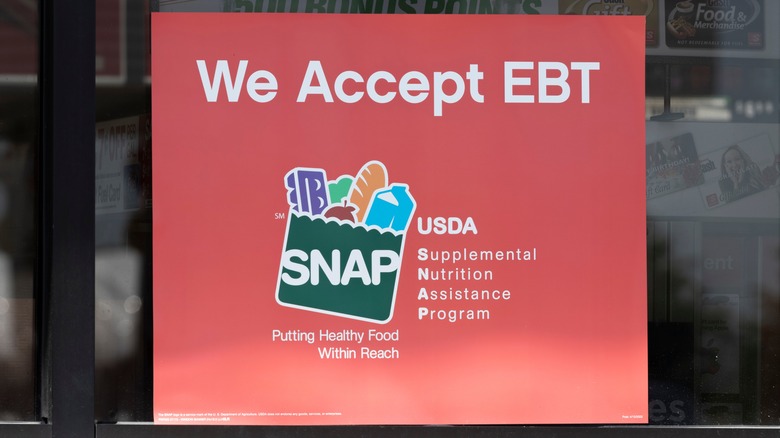 Jonathan Weiss/Shutterstock
Over 4,000 grocery and convenience stores across the country will partner with DoorDash in accepting SNAP/EBT payments through the platform, making it easier than ever for senior citizens, the disabled, people living in food deserts, and working parents (among others) to receive nutritious foods and necessary household items.
This new addition potentially helps millions of people. DoorDash says that approximately 2.3 million people live in food deserts, while over four million people reside in areas where many households receive SNAP/EBT benefits. This isn't the first time DoorDash has reached out to those who struggle to get fresh and nutritious foods. In 2018, they launched Project DASH, an initiative that encouraged Dashers (those who deliver DoorDash orders) to work with community food banks and food pantries to help get food to hungry individuals and families.
DoorDash is excited to serve these communities, stating, "We look forward to serving SNAP-utilizing households and expanding food access by providing them the opportunity to use their SNAP benefits at their favorite grocery stores in a way that offers choice and convenience."