Wine Balloon: Here's What Happened After Shark Tank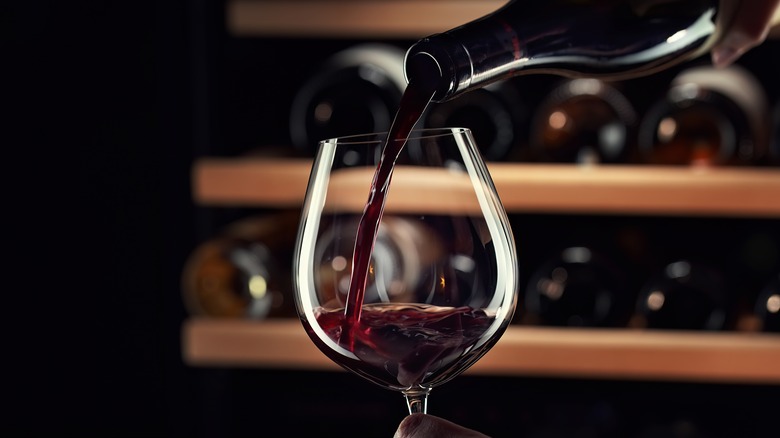 StockLite/Shutterstock
We may receive a commission on purchases made from links.
Any wine drinker knows that once you pop open a bottle, time begins ticking on the life of that fermented grape goodness. When air comes in contact with the wine, the oxidation process begins, quickly turning a smooth chardonnay or bold Syrah into a vinegary version of its prior greatness. Wine enthusiast-turned-entrepreneur Eric Corti recognized this problem, as well as the failure of existing products on the market to adequately address it. So, he developed a solution that he eventually pitched to the team of sharks on "Shark Tank" in a bid to both save wine and start a thriving business.
In 2012, Corti appeared on the popular television show to share the Wine Balloon, his invention inspired by his own experience of returning to previously opened bottles of wine to find they'd soured. The device differed from other wine preservation tools that typically rely on pumping the air out of the bottle. Instead, the Wine Balloon worked by inserting a balloon into the bottle and pumping it full of air to take up the space in the bottle. The device is intended to prevent oxygen from making contact with the wine, thereby extending its life by several days.
"[It's] the only wine preservation device that you can absolutely see and know that it's working," Corti said in his pitch (via YouTube).
What happened to Wine Balloon on Shark Tank?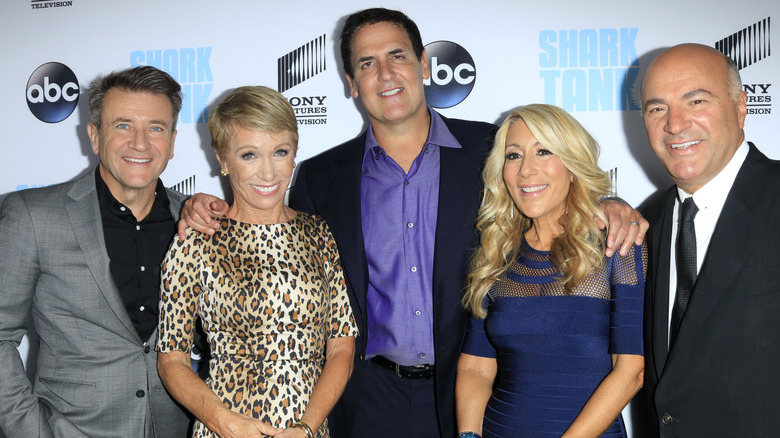 Kathy Hutchins/Shutterstock
Corti came to "Shark Tank" with the hopes of securing $40k by offering a 30% stake in the Wine Balloon. Corti's pitch ignited immediate interest from the sharks. O'Leary was the first to jump in with an offer, meeting Corti at his requested amount of $40k. Greiner immediately added her voice to the conversation, following up with an impressive offer of her own — to buy the company altogether for $500k.
Corti considered Greiner's offer a possibility but was hesitant to commit. At that point, Mark Cuban jumped in and sweetened the pot by offering to partner with Greiner and buy the company for a total of $600k. However, Cuban's stipulation was that Corti must commit to the deal on the spot. When Corti responded, asking for 3% in royalties, Cuban withdrew from the offer. Corti continued to try to haggle for 1% or 2%, but to no avail. Ultimately, Cuban agreed to partner with Greiner again, this time at a price of $400k for 100% of the company. Meanwhile, the other two sharks both declared their lack of interest in proposing an offer.
With O'Leary's initial proposal still on the table, and the Greiner-Cuban offer having dropped by $200k in a matter of mere minutes, Corti took a shot at asking for an increase to $500k. When Greiner stood firm at $400k, Corti accepted the deal.
Wine Balloon after Shark Tank
While Corti was on board with the $400k deal on-screen, he later decided to ditch the deal and continue operating on his own. Then, Food Network's "Invention Hunters," a reality show dedicated to unearthing new and creative food-related products, featured the device on their show, giving the Wine Balloon the boost it needed to get off the ground.
Corti collaborated with the stars of the show, Steve Greenberg and Patrick Raymond, changing the name of the product to Air Cork. The pair introduced meaningful changes that Corti credits for the lasting success of his invention, which he sold through his website. In a 2020 Facebook post, Corti expressed his appreciation for the show and its hosts, saying, "Met great folks and had the fortune to work with great designers who improved and impacted our product with suggestions that remain to this day."
Is Air Cork still in business?
Air Cork is still in business, and the product can be purchased on the company's website as well as on Amazon, where the majority of its reviews are four or five stars. A Drinkhacker reviewer gave the Air Cork an A- review back in the product's infancy in 2012, confirming that the tool is effective at removing oxygen from the bottle and keeping that vino from turning to vinegar for several days. However, the review did indicate a reduction in effectiveness over time. More recently, in 2018, the blog Food Fanatic published an overwhelmingly positive review that lacked any cons to using the Air Cork.
The Air Cork can be purchased for $28.50 directly from the company's website. It is available in three different colors — burgundy, white, and charcoal — and most models feature a grape cluster-style bulb that's squeezed to pump air into the balloon, though one model's bulb is wine barrel-shaped instead.
What's next for Air Cork?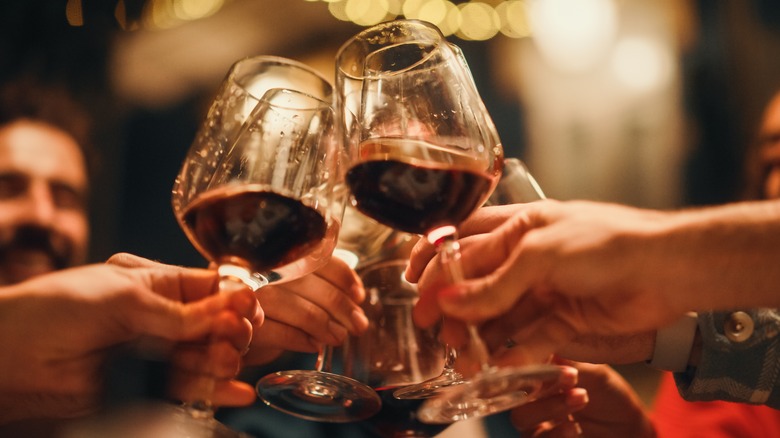 Gorodenkoff/Shutterstock
Corti's company prides itself on being solely focused on the production of its singular product, the Air Cork. While Corti had mentioned on "Shark Tank" that he keeps a notebook full of his ideas for inventions, he doesn't appear to have his eyes set on any new developments.
In addition to the name change, the Air Cork also underwent some packaging changes when Corti worked with the "Invention Hunters" to make the product more attractive to consumers. He also sells affordable replacement balloons for the device, which seems to be a smart move since balloon defects are the primary complaint that a few lower-star reviewers seem to have on Amazon.
As for Corti himself, his LinkedIn account indicates that he is the Principal and COO of the consulting and project management firm, Structure First, so he is still using his construction background that he mentioned on "Shark Tank."