Chef Marcus Samuelsson Will Serve Lab-Grown Steaks With Aleph Farms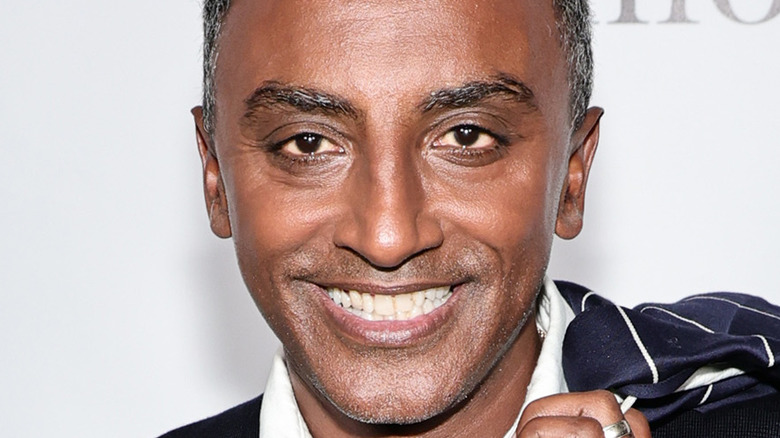 Jamie Mccarthy/Getty Images
World-renowned chef, author, and television host Marcus Samuelsson is no stranger to innovations in the food world. The seasoned and well-respected culinary expert has positively mastered the art of mixing of global flavors and cooking techniques. Never one to shy away from alterations for the sake of environmental sustainability, Samuelsson has recently collaborated with Aleph Farms, an Israeli cellular agriculture company. In short, the company designs new ways to produce animal products, like steaks, in a laboratory environment.
As Samuelsson said in a press release, "It's essential that we look for new ways to feed our planet sustainably, which is why I was attracted to the mission of Aleph Farms and being part, both as a chef and as an investor, in bringing delicious, cultivated meat to the table." While the company has already successfully produced thin-cut beef steak, ribeye, and collagen, Aleph Farms is currently aiming to market its Petit Steak to the world platform under its brand, Aleph Cuts, which will produce the world's first cultivated steaks. Before Samuelsson can incorporate the products into his own restaurants, he is acting as a company investor, culinary advisor including product development, and launch partner.
What are lab-grown steaks?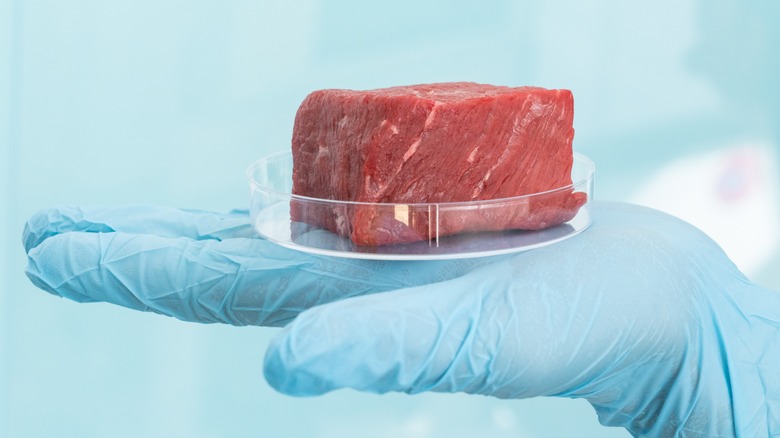 Oleksandra Naumenko/Shutterstock
Aleph Cuts meats will be produced from the fertilized egg cells of premium Black Angus cattle; there is absolutely no slaughter involved. From just a single egg, the company is able to grow thousands of pounds of meat suitable even for the caliber of restaurants Samuelsson owns and oversees. Aleph Farms believes in the importance of working with a professional like Samuelsson in creating and marketing this unfamiliar (and possibly eyebrow-raising) type of food. Company CEO and Co-Founder, Didier Toubia explained, "Like us, Chef Marcus believes in making a positive impact on our food systems with creativity, courage, and care..[his] insights and expertise are perfectly suited for developing and promoting Aleph Cuts to a wider global audience."
Samuelsson and Aleph Cuts hope to introduce these new steaks to Singapore and Israel as soon as 2023 and to the United States in 2024. Samuelsson calls Aleph Farms' work "game-changing" and foresees this groundbreaking concept and science will eventually be the norm in society, much like the way electric cars went from an unimaginable, ultramodern concept to commonplace. The company plans to expand, introducing multiple steak cuts as well as other meat products from additional animals.