The French Food City Daniel Boulud Can't Get Enough Of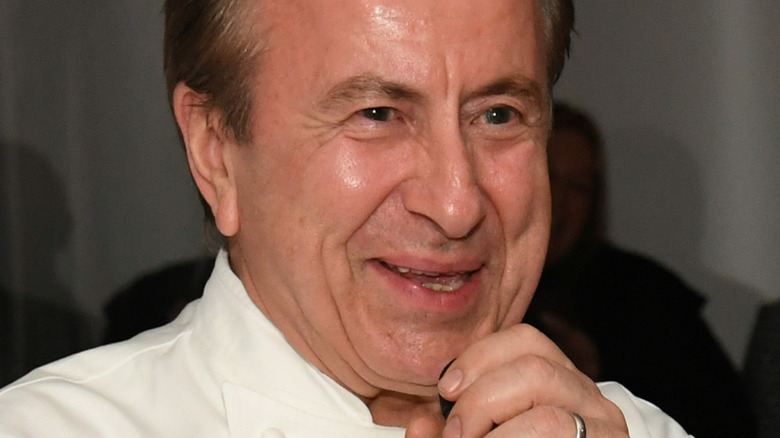 Jon Kopaloff/Getty Images
While Paris gets a lot of attention as one of Europe's great cities for food, true epicures know that the real gastronomy capital of France (and, some might say, of the world) is Lyon. The city is one of France's largest, a bustling modern area that manages to be both cosmopolitan and true to its working-class roots at the same time.
One of Lyon's biggest proponents is French chef Daniel Boulud, known for his eponymous NYC restaurant Daniel, as well as his dozens of other projects, including Le Pavillon, Boulud Sud, and Le Gratin. Boulud grew up just outside of Lyon and apprenticed at the two-Michelin star restaurant Nandron in Lyon as a teenager.
"In Paris, there is a lot of talent," Boulud said in an interview with Departures. "But in Lyon, there is a lot of soul. There's a very soulful thing about the food in Lyon, which I think is captured there better than in other cities."
Lyon's food scene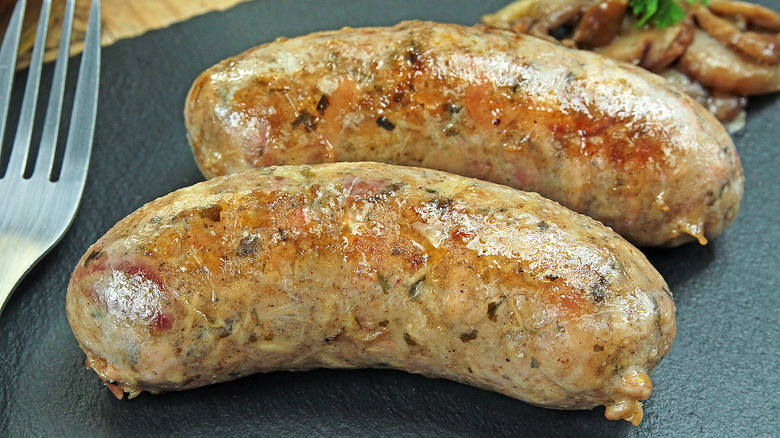 page frederique/Shutterstock
Lyon has a long and rich culinary scene that can be euphemistically described as scrappy. The city has produced some of the world's greatest chefs, including Eugénie Brazier, Paul Bocuse, and of course, Boulud himself. It is home to world-class restaurants, 15 with Michelin stars, including the Institut Paul Bocuse, the only culinary school in France to have a Michelin-starred restaurant. It's also a much more affordable city to eat out in than Paris, even if you're shelling out for the best restaurants in the city.
But as much as Lyon is known for its haute cuisine, it is also a city of the people, and its food culture reflects this. Lyon was built on bouchons, old-school restaurants historically run by the wives and sisters of factory workers, which were designed to serve affordable fare to workers on their lunch break. These restaurants use every part of the animal, serving up Lyonnais specialties like andouillette (a pig intestine and tripe sausage), quenelle (a giant dumpling made of fish mousse), and head cheese.
Boulud's favorite Lyon restaurants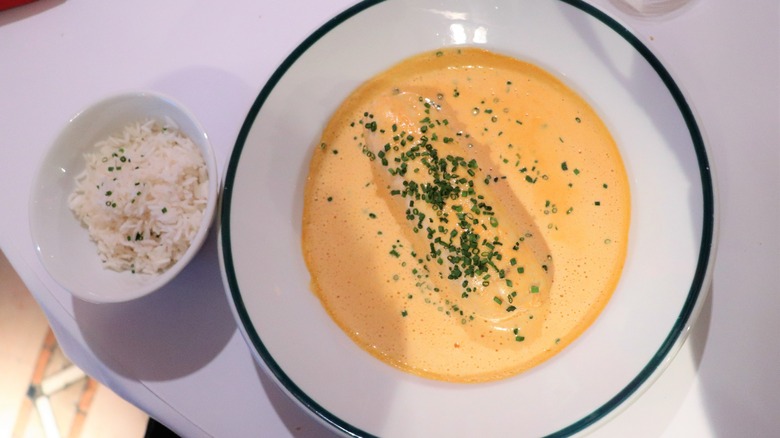 Eric Bascol/Getty Images
Despite his prestigious pedigree, Boulud gets down with hometown fare at bouchons like La Meunière, one of the oldest and most beloved of the city's traditional eateries. Boulud's pick? Its "L'oreiller," puff pastry stuffed with veal, chicken, foie gras, and duck heart.
But Boulud's got respect for the high-dollar sign spots, too. L'Auberge du Pont de Collonges, colloquially known as Paul Bocuse, is one of Boulud's favorite restaurants to visit when he's in Lyon, particularly if he's in the mood for "Loup de mer en croûte feuilletée," or fish wrapped in puff pastry. The restaurant is just outside the city limits and was run by the legendary chef Paul Bocuse, up until his death in 2018. Another is Mère Brazier, which was founded by chef Eugénie Brazier, who trained a generation of Lyon chefs. Boulud likes to go for the "Mousseline de brochet," a variation on the classic quenelle.