The One Utensil You Should Never Request At A Fine Dining Restaurant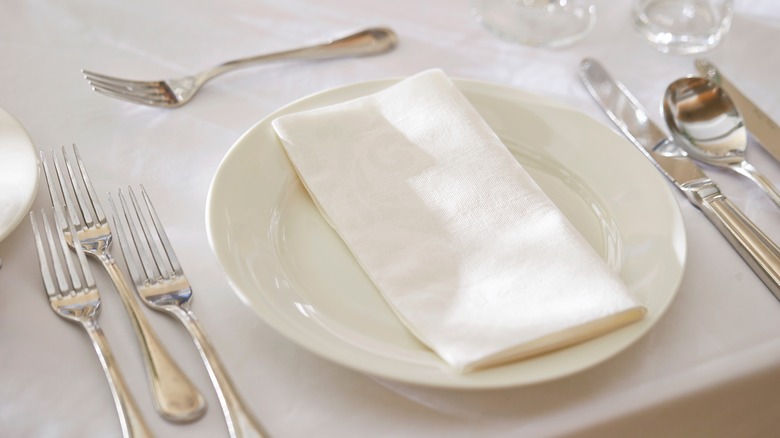 mnimage/Shutterstock
Fine dining restaurants are often littered with complicated and elaborate silverware — all the better to enjoy your filet mignon or lobster with. But while you might find a soup spoon, salad fork, or steak knife at your table setting, there is one highly specific piece of eating equipment that might be conspicuously missing.
If you order a dozen or half-dozen oysters, you probably expect them to come with a tiny spoon for ladling mignonette over your bivalves, and a tiny fork for scooping them into your mouth. But if you find yourself lacking an oyster fork, don't go rushing to wave the waiter over.
A missing oyster fork is probably not a mistake. While some restaurants that serve oysters will provide one so you can loosen the oyster from its shell, whether or not you need an oyster fork all depends on whether or not the oyster went through one other step of preparation.
Why don't I have an oyster fork?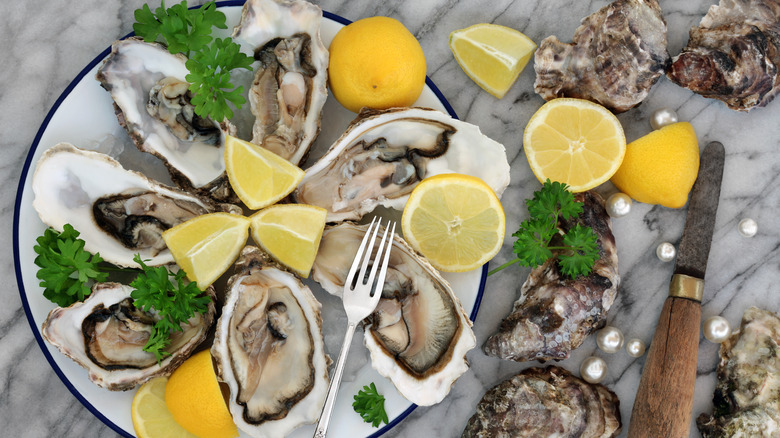 Marilyna/Getty Images
The process of shucking and preparing oysters is a complicated one that requires equal measures of force and delicacy. You must insert a knife at the hinge of the oyster and twist to pop the shell open, then cut around the edge of the shell to loosen it, before slicing the adductor muscle to free the top shell from the oyster. Care should be taken not to spill any of the brine inside the oyster while shucking it, since this is all salty, delicious flavor. The adductor muscle is attached to both shells, and it is the part that must be either pre-sliced or wiggled loose with a fork in order to free your oyster to pop into your mouth with all its briny goodness.
If you are served oysters without an oyster fork, try slurping your oyster to see if it slides out on its own before you ask for an extra utensil. (Even if you do need an oyster fork and aren't given one, your normal fork will do just as good a job loosening your oyster. It won't feel as fun and fancy, though.)
When do I need an oyster fork?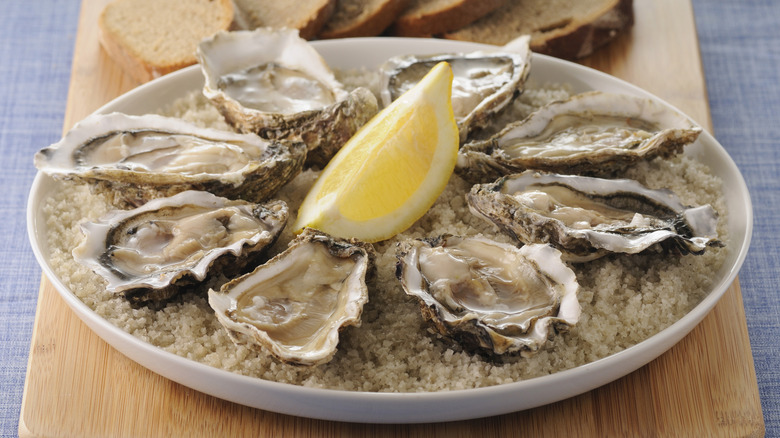 Jupiterimages/Getty Images
Some restaurants will prepare oysters by cutting the adductor muscle both from the top and bottom shell, getting rid of the need to use an oyster fork. Others skip this step to maximize the oyster's freshness by the time you get to it. Oysters are meant to be served while they are still alive. But the heart of the oyster is attached to the bottom shell adductor muscle, so separating the oyster from its shell before serving would kill it. 
Now, presumably, if an oyster is served to you with its adductor muscle already cut, this either happened tableside or in the restaurant's kitchen a few steps away, meaning the oysters are still about as fresh as they can get. But in some countries, including France, for example, culinary culture says that it's bad form to serve an oyster that is still not gasping its last breath, so you will have to scrape your way through with an oyster fork.