The First Thing To Do When You See An Asterisk On Costco Price Tags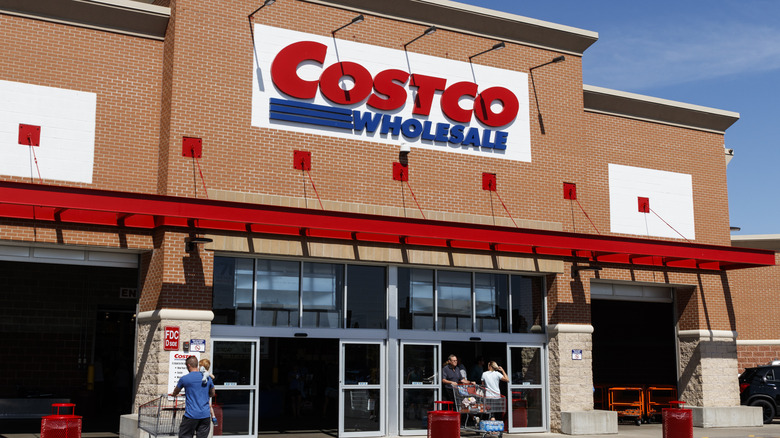 Jetcityimage/Getty Images
A trip to Costco can make any grocery shopper happy for a variety of reasons. The company's in-house brand, Kirkland, rarely disappoints on quality and price; you'll usually find several delicious sample offerings throughout the store; and above all, Costco is constantly offering new and exciting items that are very difficult to pass up. Occasionally, you fall head over heels for something and from that point on, no trip to Costco is complete without it. But many of us have experienced the heartbreak that comes when suddenly, on your weekend jaunt to Costco, your new favorite product is gone. 
As sad as it may be, you can't say you weren't warned, because more than likely, the signs were there. The subtle hint that Costco gives you when an item is in short supply lies in an asterisk printed on the price tag. It's located in the upper right corner and it specifically means that what you see is the last of the supply in the store — and when it's gone, it's gone. This doesn't necessarily mean the item is being discontinued, but it does mean you might want to stock up. The first thing to do is find out whether or not the item will ever be coming back, and then plan to load up your cart accordingly.  
Ask the staff if the item will be back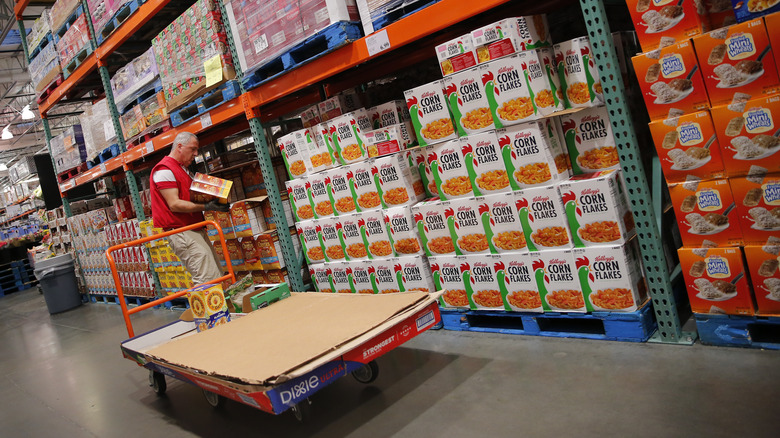 View Press/Getty Images
To find out if an item with an asterisk on the price tag will be restocked in the future, all you need to do is visit the customer service or membership counter and ask. They might even be able to tell you exactly when it will be replenished (for example, if it's seasonal and will be back next year). 
You might be wondering why a company as large as Costco wouldn't keep a constant stock of popular, in-demand items on hand at all times. Essentially, it comes down to the company's mission to keep costs as low as possible, which is one of the reasons it has such a loyal following. By purchasing a limited amount and rotating certain products, Costco can keep the prices on all of their items down throughout the year. Additionally, it simply might not make sense for the company to keep certain products on shelves all year due to seasonality. Not many people buy eggnog in the middle of summer, and beach towels will sit on the shelves much longer in the winter time than they will in the warmer months.
Plan accordingly when you spot an asterisk
Once you find out if an asterisked item will eventually be back or if it's discontinued completely, you can better determine how much you want to take home that day. If Costco is bidding adieu to the item forever, don't hesitate to stock up on as much you want, or whatever is left. Enjoy every last drop, morsel, or piece, and maybe send a kind email letting the company know you'd love it if they brought it back some day. 
If customer service tells you that the item will be restocked, then you're probably safe purchasing however much you want or need until the item returns, even if that's not until the next season. Remember, Costco sells bulk items, so depending on the size of your family or party, a food or beverage product will usually last much longer than a standard size you'd buy at a regular grocery store.