Even Anthony Bourdain Didn't Want To Eat In This NYC Neighborhood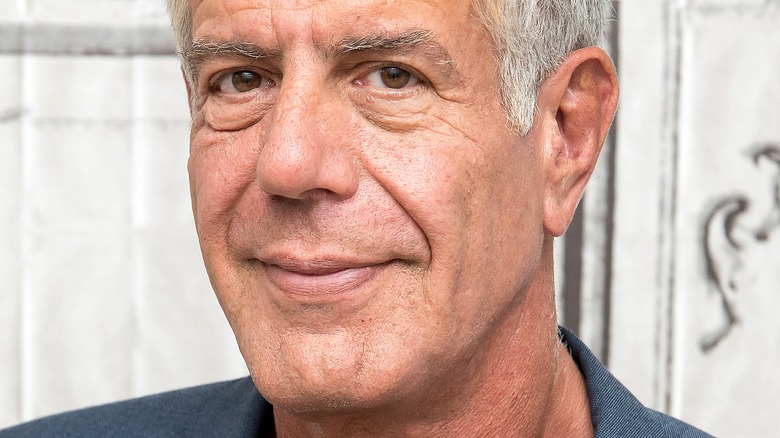 Mike Pont/Getty Images
Anthony Bourdain took his followers to every major culinary hot spot in the world, from Newark to Madagascar, through his TV shows "No Reservations," "Parts Unknown," and "The Layover." But the New York-based chef had equally strong opinions about his hometown.
Bourdain shouted out almost every other neighborhood in New York City throughout his time making the Food Channel more edgy. He supported Upper West Side delis like Barney Greengrass, the daring West Village Japanese restaurant Takashi, and the late great Lower East Side spot Mission Chinese. He devoted entire episodes of his TV show "Parts Unknown" to Queens (about which he said, "Manhattan, in my view, is a lot less interesting than Queens") and the Bronx (which he called "a magical place"). He famously highlighted street food and casual eateries alongside white-tablecloth establishments, but there seems to be one neighborhood where he found little of value in either category.
In a 2011 interview with The New York Times, Bourdain referred to the Upper East Side as a "wasteland for food," despite its claims of sophistication. Bourdain lived in the UES for years, yet he still preferred to travel around the city rather than eat close to home. (Unless he was going to Shake Shack, apparently.)
Why Bourdain didn't like eating in the UES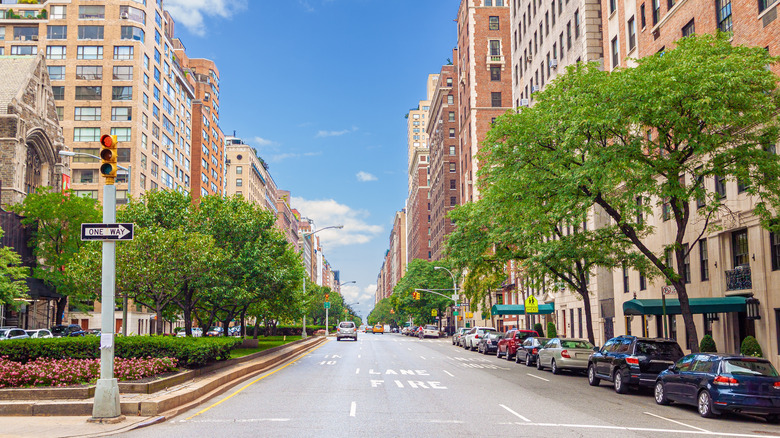 Olegalbinsky/Getty Images
In a 2015 conversation posted on YouTube between Anthony Bourdain and iconic French chef Jacques Pépin, Bourdain trash-talked the food in his Upper East Side neighborhood. "I'm not saying it's a food desert," Bourdain said. "It just seems that with so many wealthy people living in a small, confined area that there should be better options than there are. It's not a wonderland of food by any stretch of the imagination."
It's a hot take, but it makes some amount of sense if you examine the popular and acclaimed restaurants in New York and their geography. Michelin-starred restaurants tend to cluster around the south side of Central Park, in Midtown. But there are only two Michelin-starred restaurants currently in the Upper East Side: Daniel Boulud's UES French mainstay Daniel, and the eight-seat omakase restaurant Sushi Noz. 
While the historically upper-class Upper East Side is no longer the most expensive neighborhood in New York (losing out to Tribeca and Hudson Yards), the area has no shortage of old-money families willing to shell out for a nice night on the town. Presumably, however, they trek farther downtown to get their kicks, leaving the UES in its quiet, well-manicured state of repose.