Zucchini Chips With Gorgonzola Cheese Recipe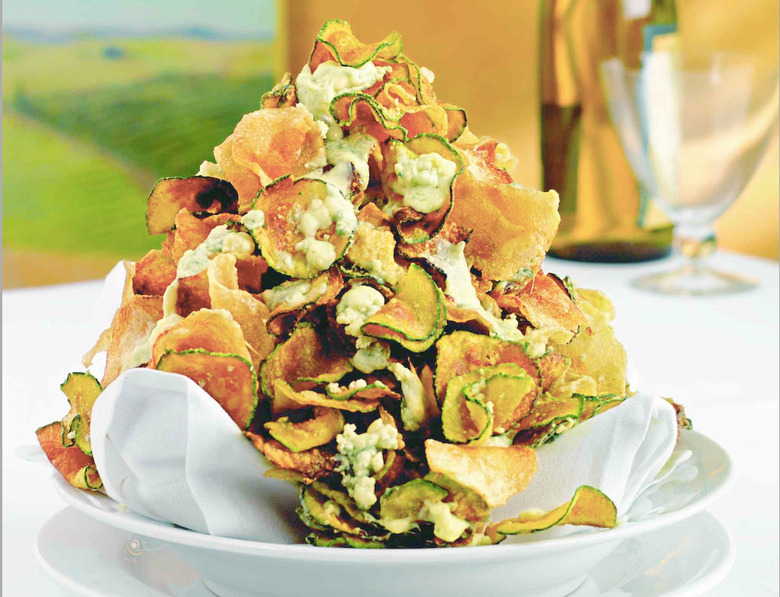 You don't need to get fancy with snacking, but bonus points if you do! Instead of putting out yet another bag of potato chips, impress your fellow party people with homemade zucchini chips fried to golden-brown perfection and topped with that addictive dairy mistress that is gorgonzola cheese. She makes us blue, and that ain't bad.
Anthony Scotto, owner of NYC Italian fine dining haven Fresco by Scotto offered us this easy solution to "just another snack syndrome." Leave it to an Italian chef to pull us out of a munchies rut.
Zucchini Chips With Gorgonzola Cheese Recipe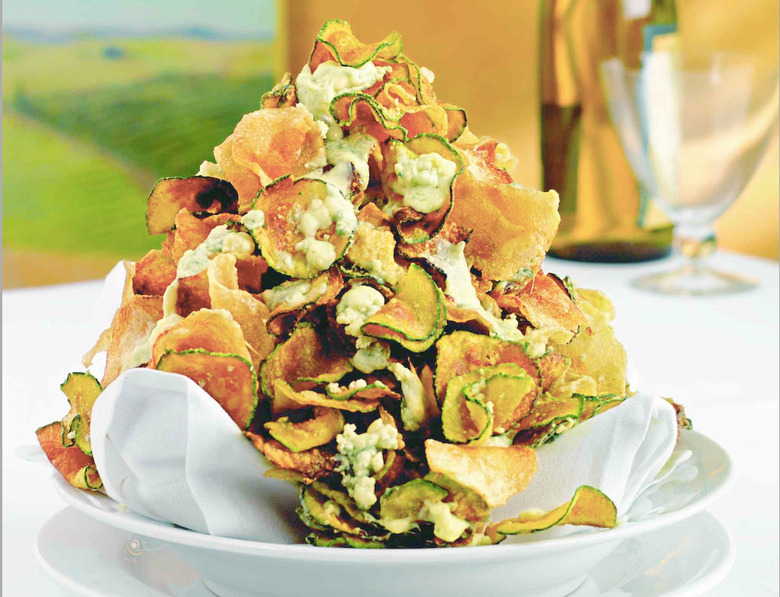 Ingredients
1/2 pound large zucchini
2 tablespoons all purpose flour
2 quarts peanut oil
kosher salt
1 cup gorgonzola cheese
Directions
Cut the zucchini into thin slices, place them in a large bowl, and toss with the flour.
In a heavy sauté pan, heat the oil to 325°F.
Deep fry the zucchini chips until golden brown, 2 to 3 minutes.
Drain, season with salt to taste and let cool.
Preheat the oven to 350°F.
Place the zucchini chips on a large baking pan and sprinkle with the Gorgonzola cheese.
Bake until the cheese melts, about 5 minutes.
Za'atar-Dusted Pita Chips Recipe
Easy Homemade Tortilla Chips Recipe
Homemade Potato Chips Recipe