You Need Dan Kluger's Chicken Salad Sandwich In Your Life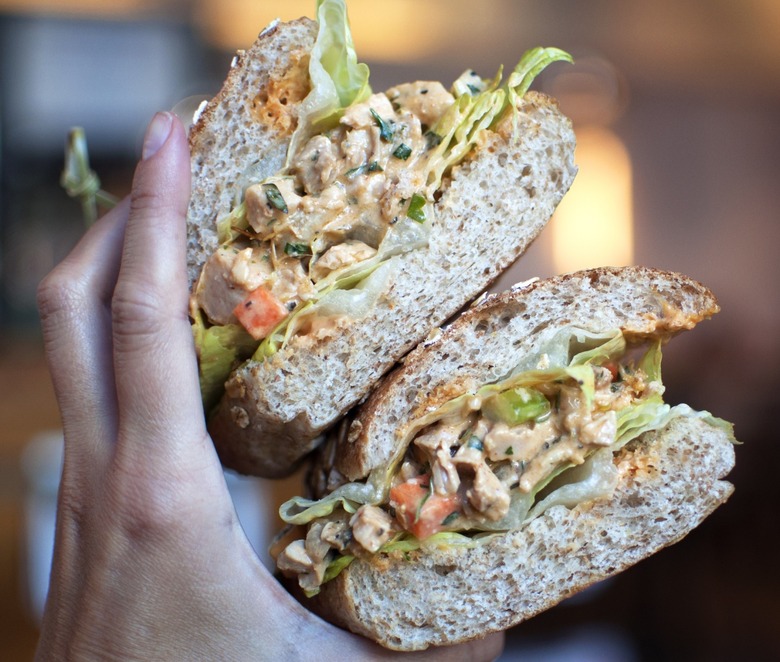 You'd think James Beard Award–winning NYC chef Dan Kluger would be too busy opening his brand-new restaurant to loan a recipe to California roadside–style LES eatery Genuine Superette. When it comes to sharing sandwiches, however, there's always plenty of time. Other guest chefs who have inspired dishes at Genuine include Jamie Bissonnette, Michelle Bernstein and Paul Liebrandt. All you need to re-create this friendly-looking fully loaded lunch is some leftover chicken, a few fridge staples and ten minutes of your time.
You Need Dan Kluger's Chicken Salad Sandwich In Your Life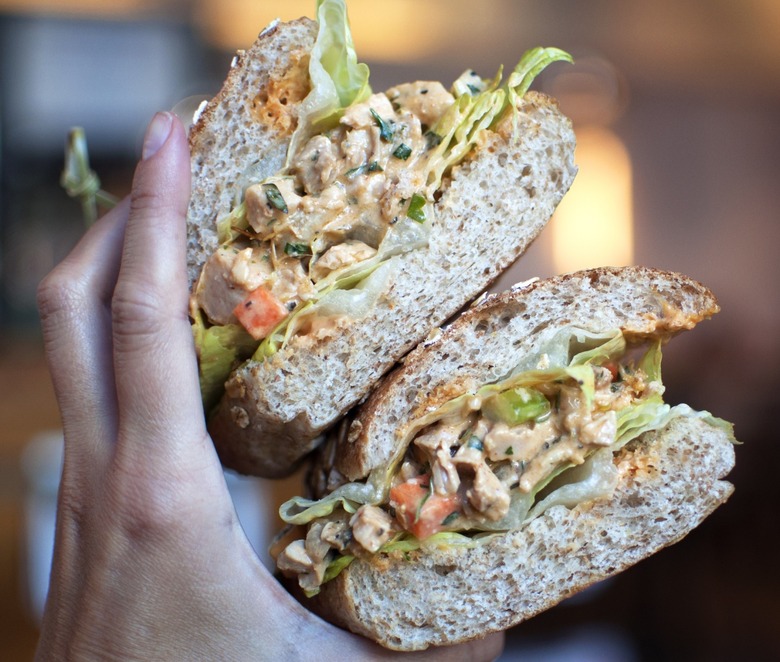 Ingredients
12 ounces leftover grilled chicken with skin
1/4 cup celery
1/4 cup carrots
1/4 cup cheddar cheese
1/2 cup Sir Kensington's Mayo
2 tablespoons Dijon mustard
1/4 cup Sriracha
2 teaspoons lemon zest
2 tablespoons soy sauce
1 tablespoon parsley
1/4 cup scallions
2 teaspoons kosher salt
freshly ground black pepper
8 pieces whole wheat sandwich bread
8 pieces Bibb lettuce
Directions
Combine all ingredients except for bread and lettuce and mix well in a bowl.
Spoon chicken salad on a slice of bread.
Top with lettuce and second slice of bread, cut in half and serve.