Wolfgang Puck's Pot Sticker Recipe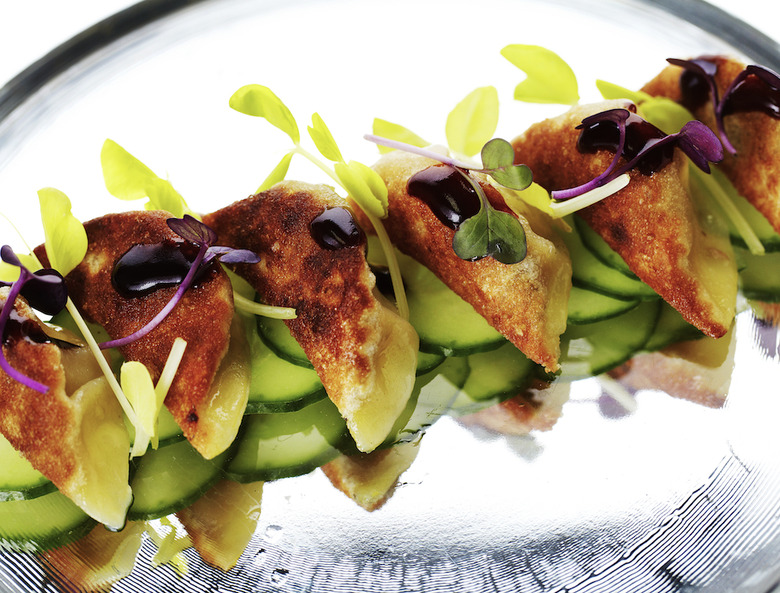 Photo: Bullfrog & Baum
If you think it's hard to make dumplings, think again. Pot stickers are some of the easiest finger food to make, and once you get the hang of egg washing, stuffing and folding you just might become a dumping-making machine. Best of all, these freeze perfectly. Just load batches of uncooked pot stickers into freezer bags for a pleasant surprise when you think there's no food in the house.
Wolfgang Puck's Pot Sticker Recipe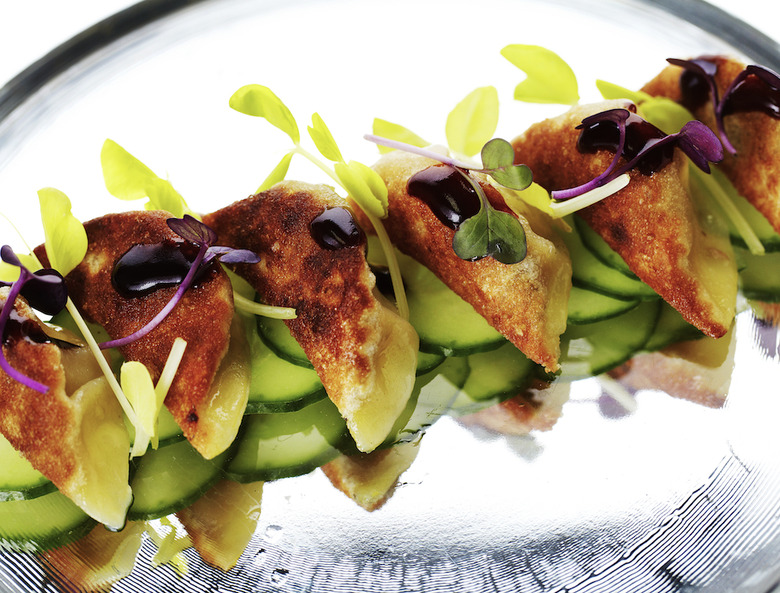 Ingredients
1/4 cup garlic cloves
1 inch fresh ginger root
2 tablespoons peanut oil
1 1/2 pounds lean ground pork
1/2 cup cilantro leaves
1/2 cup green onions
1/4 cup dried fruit (apricots
1/4 cup oyster sauce
1 tablespoon chili paste
1 tablespoon sesame oil
pinch of sugar
1 large pack wonton wrappers
1 large egg
1/2 cup rice wine vinegar
2 tablespoons sesame oil
2 tablespoons scallions
1 large pinch sugar
Directions
In a blender, combine garlic and ginger. Turn on machine and slowly pour the peanut oil and process to a puree. Transfer to a bowl. Add the remaining ingredients. Mix together thoroughly and refrigerate, covered, for 1 hour.
To make the potstickers, separate the wonton wrappers. Brush edges with eggwash. Place a generous spoonful of the filling and fold the edges, making folds in the front side, starting from the center, going down to each end to create a half moon shape. Continue until you have used up the filling. Refrigerate until ready to cook.
To cook the potstickers, cook in small batches in boiling, salted water. Drain. Heat a non stick skillet, add peanut oil and sear until golden-brown on the bottom. Remove and serve with dipping sauce.
To make the dipping sauce, combine all ingredients for the dipping sauce and whisk together.