White Elephants Cocktail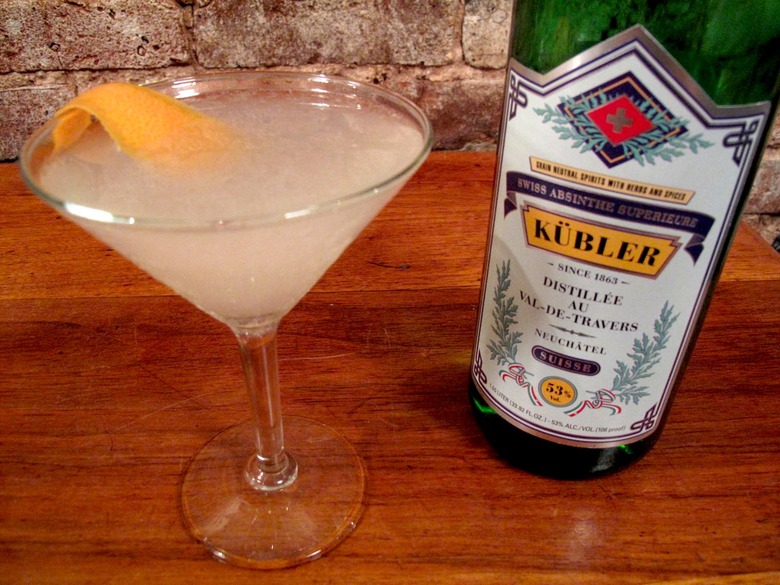 absinthe cocktails
When I was putting together this cocktail for NYC restaurant Trestle on Tenth, I wanted to use a white rum. After trying a few different ingredients to go with it, I settled on lime juice and the grapefruit twist — a combo of bright citrus notes. It's actually the grapefruit twist that is used when mixing the drink, not the juice itself. It adds a different level of acidity compared to the juice. The half-salted rim really complements the Kübler absinthe.
The name came from Ernest Hemingway, who was a major fan of absinthe. His short story "Hills like White Elephants" mentions absinthe. The cocktail comes out a nice cloudy white color, so it became "White Elephants."
White Elephants Cocktail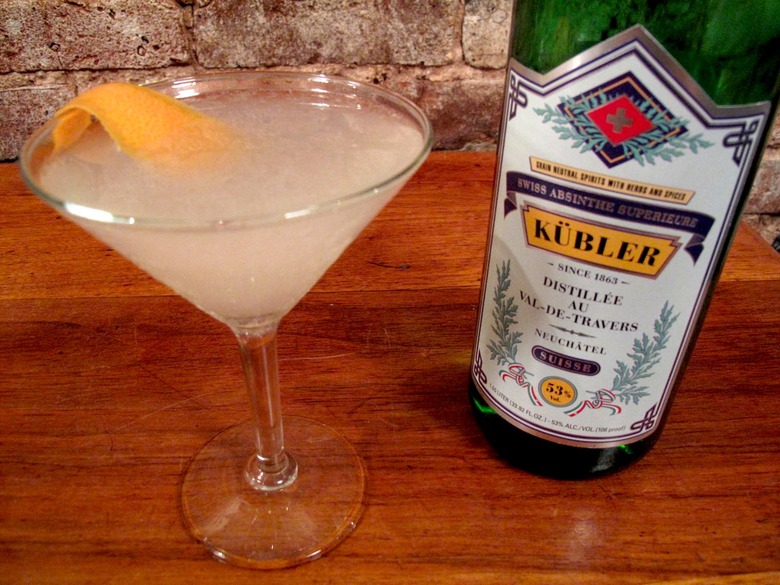 Ingredients
2 ounces Bacardi white rum
3/4 ounce simple syrup
1/2 ounce lime juice
1 large twist grapefruit
2 bar spoons Kübler absinthe
Directions
Half-salt the rim of a chilled martini glass.
Combine all ingredients (including twist) in a mixing glass. 
Hard shake for 20 seconds, pour into glass and discard the twist.
Garnish with a fresh grapefruit twist.