What Will You Garnish With These Sweet Pineapple Flowers?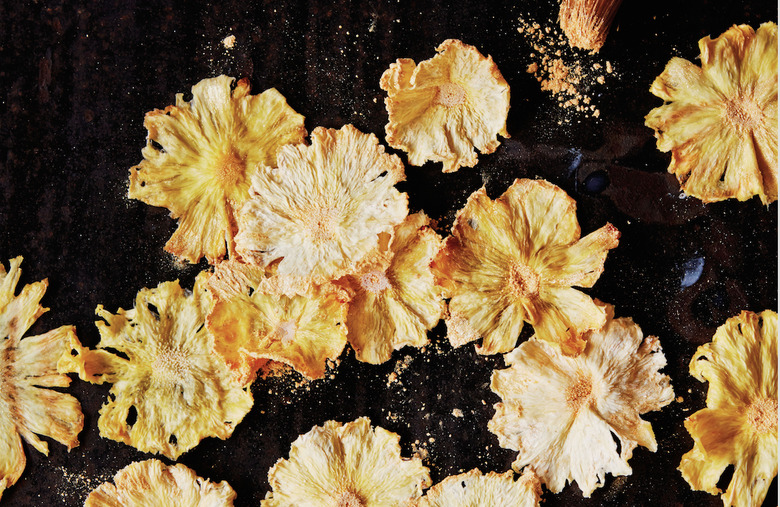 We may receive a commission on purchases made from links.
Vegan food is hot, healthy and beautiful to behold — just check out chef, author and blogger Kerstin Rodger's new cookbook. With simple, creative ways to pump up the produce and leave animal products behind, V Is for Vegan is your new favorite way to keep it plant-based.
These are super-sweet and pretty. They can be used to decorate cakes or eaten as a snack.
What Will You Garnish With These Sweet Pineapple Flowers?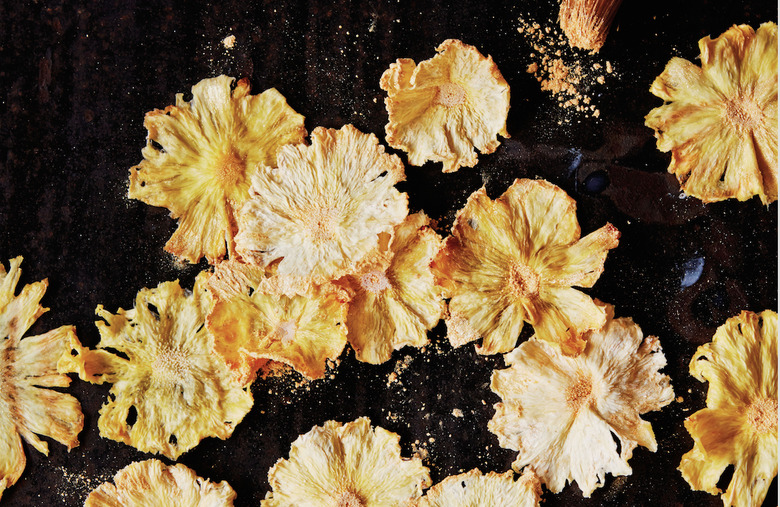 Ingredients
1 pineapple
Gold luster dust (optional)
Directions
Preheat the oven to 225°F (110°C).
Top and tail the pineapple by slicing off the top and bottom. Then stand it on a cutting board (tuck a dish towel underneath to stop it from wobbling) and, using a sharp knife, carefully remove the skin with a downward motion, turning the pineapple as you work around the sides. Then, with a melon baller or a sharp teaspoon, remove the "eyes" (the brown spiky circles).
Turn the pineapple on its side and slice as thinly as possible: the thinner the slice, the prettier it will look and the faster it will dry out. Place the slices on a wire rack set over a baking sheet (to enable both sides to dry out).
Bake in the slow oven for 30 to 60 minutes or until they are dry and curling up around the edges. Once they are dried, you could brush the edges with gold luster powder for a pretty effect.