Watermelon-Mint Soda Recipe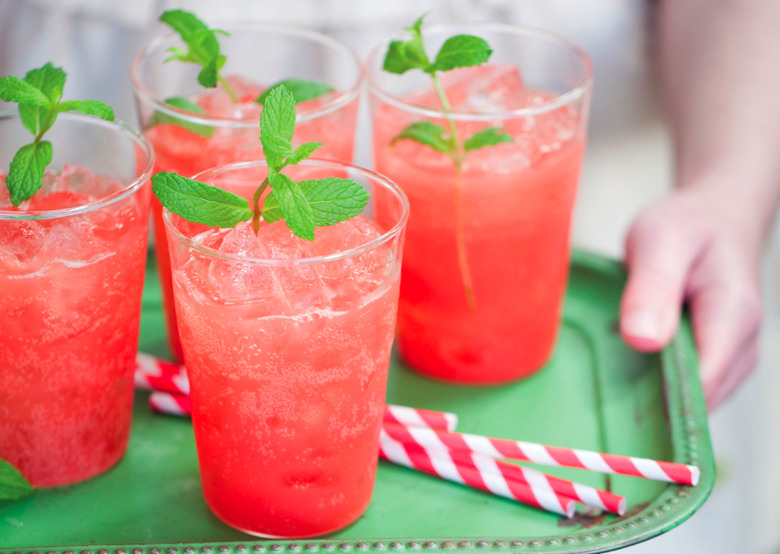 Photo: Paige Green
We may receive a commission on purchases made from links.
Watermelon and mint are total best friends forever. They don't seem like they should go together, what with watermelon's sweet sugary charms and mint's tendency toward sharpness. But somehow they make it work. Besides tasting fantastic together, is there anything prettier than flecks of green mint floating in bubbly pink soda.
See also: Emma Christensen Knows Everything About Home Brewing
Reprinted with permission from True Brews by Emma Christensen, copyright © 2013. Published by Ten Speed Press, a division of Random House, Inc.
Watermelon-Mint Soda Recipe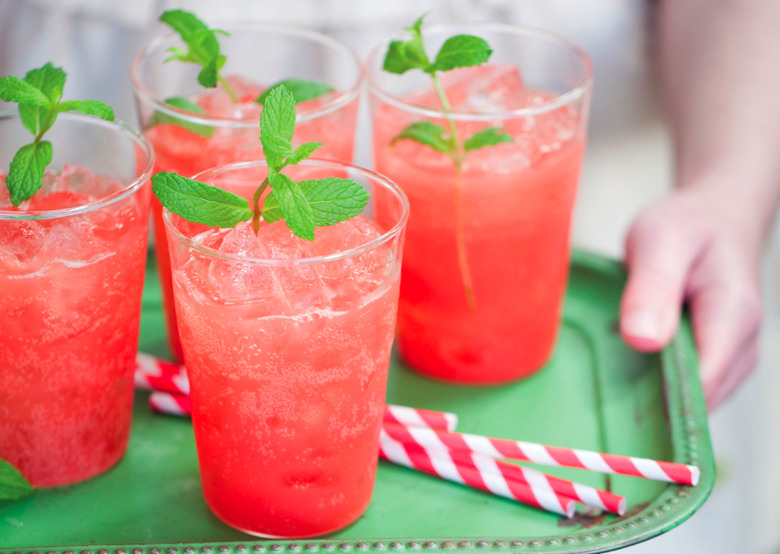 Ingredients
4 pounds seeded and cubed watermelon (11 to 12 cups
1/2 cup packed fresh mint leaves
1/2 cup freshly squeezed lime juice (from about 4 limes)
1 cup water
9 tablespoons white granulated sugar
pinch of salt
1/8 teaspoon dry champagne yeast
Directions
Combine the watermelon, mint leaves and lime juice in a large bowl.
Bring the water to a boil in a small saucepan on the stove top or in the microwave. Remove from the heat. Add the sugar and salt, stir to dissolve and pour over the watermelon. Let this stand for 10 minutes to macerate the fruit.
Working in batches, purée the watermelon and mint with their liquid in a food processor or blender. Strain the purée into a bowl, collecting as much juice as possible without forcing any solids through the strainer.
Pour the juice into a clean 2-liter bottle using a funnel. Top off the bottle with water, leaving at least 1 inch of headspace. Give it a taste and add more lime juice or sugar, if desired. The extra sugar will dissolve on its own.
Add the yeast. Screw on the cap and shake the bottle to dissolve and distribute the yeast. Let the bottle sit at room temperature out of direct sunlight until carbonated, typically 12 to 48 hours, depending on the temperature of the room. Check the bottle periodically; when it feels rock solid with very little give, it's ready.
Refrigerate overnight or for up to 2 weeks. Open very slowly over a sink to release the pressure gradually and avoid bubble-ups.
Rosemary Peppercorn Lemonade Recipe
Raspberry Peach Smoothie Recipe
Easy Mango Lassi Recipe