Watermelon Granita Recipe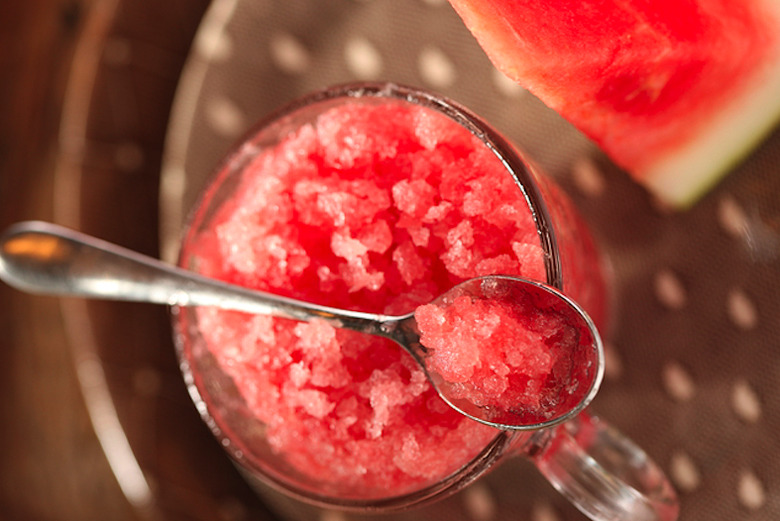 Paying homage to the season, Antonella Rana, co-owner of Rana Pastificio in NYC's Meatpacking District, wanted to showcase this coveted summer ingredient in her native Italy.
"Late summertime in Italy means watermelon everywhere — fresh watermelon on street carts, candied watermelon skewers on the beach," she says. "Here at Giovanni Rana Pastificio & Cucina, we wanted to make the simplest of ingredients even more refreshing, and our watermelon granita does just that. The easy, no-bake recipe makes for the perfect summer dessert!"
Courtesy of Giovanni Rana Pastificio & Cucina
Watermelon Granita Recipe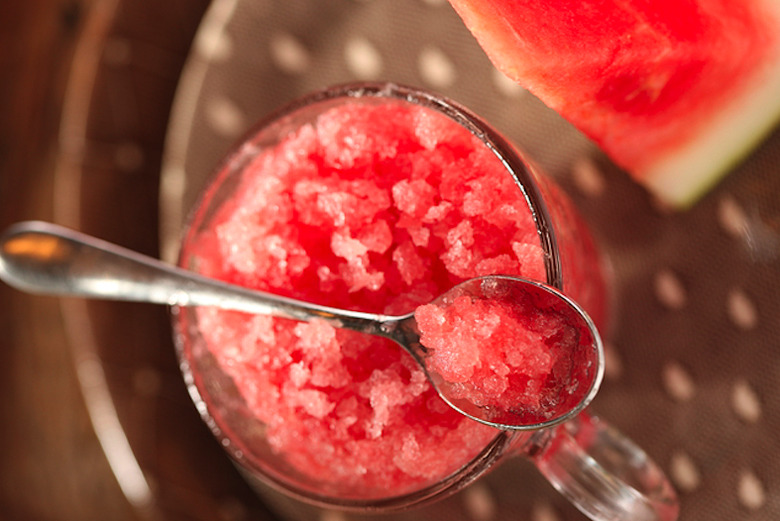 Ingredients
4 1/4 cups watermelon juice (juiced with a juicer)
1/2 cup sugar
Directions
In a large metal bowl, whisk the sugar and juice until the sugar is dissolved.
Place bowl in freezer and return every 10-15 minutes to whisk periodically and avoid freezing solid.
Continue stirring periodically until the mixture is all slush, no liquid.
Serve in a chilled glass.
Basic Coffee Granita Recipe
Cucumber Ice With Dr. Pepper Reduction Recipe
Hot And Spicy Bloody Mary Granita Recipe