Venezuelan Chocolate Pancakes Recipe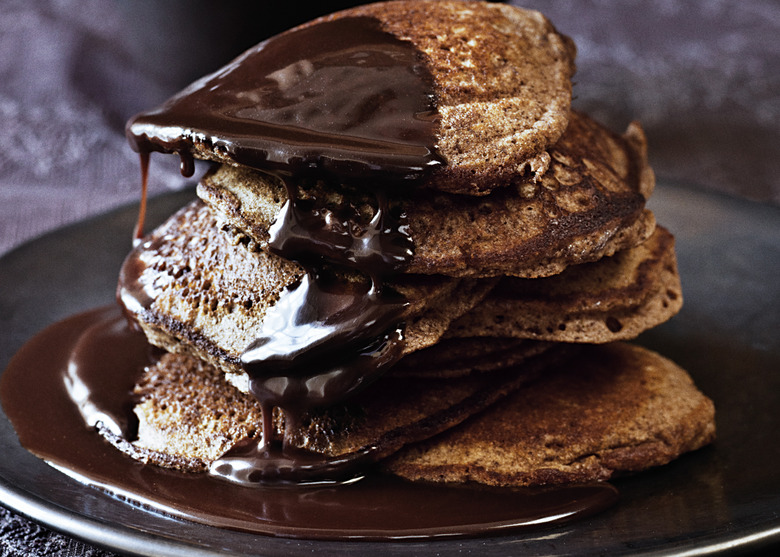 This recipe is my homage to Sunday-morning brunch, which is one of those occasions when anything goes; in other words, be as indulgent and naughty as you like because it is certainly not the time to count calories or grams of fat. Feel free to add blueberries, nuts, and sultanas if the fancy takes you. The syrup can be made days or even weeks in advance and stored in the fridge.
Venezuelan Chocolate Pancakes Recipe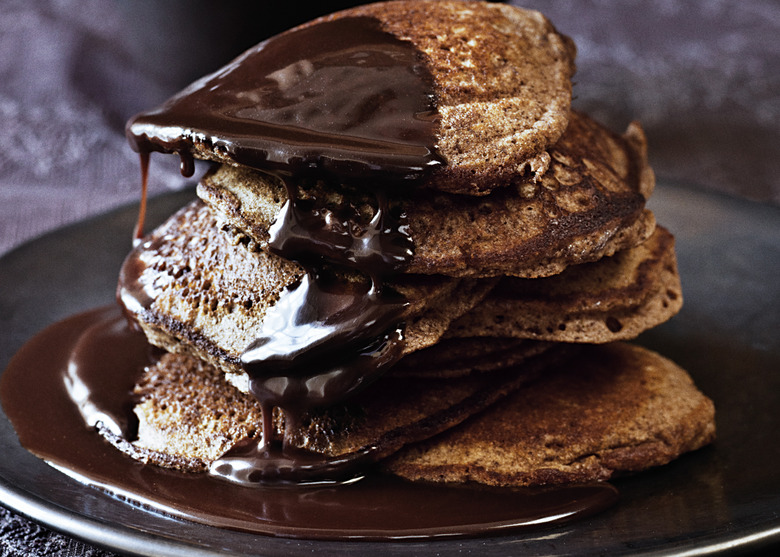 Ingredients
1 ounce Venezuelan 100% (unsweetened) dark chocolate
1 1/3 cups buckwheat or spelt flour
1 large organic egg
1/3 cup plus 1 tablespoon light muscovado or brown sugar
1 cup plus 3 tablespoons milk
2 teaspoons baking soda
1 teaspoon vanilla extract
unsalted butter; melted
pinch of sea salt
Scant 1 cup pure maple syrup
3 1/2 ounces 70% dark chocolate
Directions
Place all the pancake ingredients (except the butter) in a blender or food processor and process until a smooth, thick batter is formed. Leave the batter to rest while you make the syrup.
Dissolve the salt in 2 tablespoons water in a saucepan over a gentle heat, then add the maple syrup and bring to a simmer. Pour over the chocolate in a heatproof bowl and whisk well until smooth.
Heat a crêpe pan or nonstick large frying pan until quite hot and grease with butter. Spoon 1/4-cup portions of the batter into the griddle, spacing them well apart.
Cook over medium heat until you see bubbles on the surface of the pancake, then carefully turn over and cook for another 1–2 minutes.
Place the pancakes on a plate and cover with foil until you have cooked the entire batch.
Serve the pancakes laced with the warm syrup – be generous as the pancakes soak up a lot!