Veal And Turkey Breakfast Sausage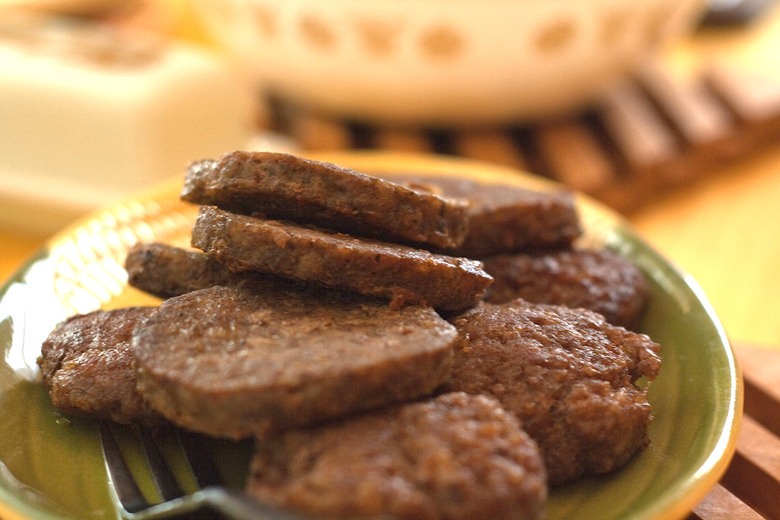 breakfast sausage recipe
I've always liked the idea of a hamburger for breakfast, so at Mile End we call these kosher-style sausage patties "breakfast burgers." Veal turns out to be a great stand-in for pork in a recipe like this one, and since there's no messing around with casings and stuffing, you can make these sausages in no time the night before and just fry them up in the morning.
Related: How to Make Burger Patties
Veal And Turkey Breakfast Sausage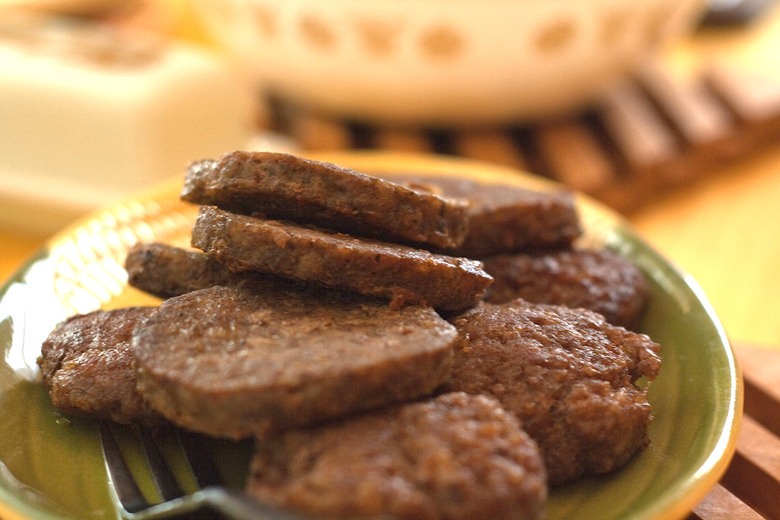 Ingredients
1 pound lean veal
1 pound lean turkey
1/2 pound veal breast
2 teaspoons Diamond Crystal kosher salt
2 teaspoons freshly ground black pepper
1 tablespoon light brown sugar or maple syrup
3/4 teaspoon crushed red peppers
1/2 teaspoon ground nutmeg
2 teaspoons fresh sage
2 teaspoons fresh thyme
1 1/2 tablespoons fresh rosemary
Directions
Cut the lean meats and the veal breast into 1-inch pieces, place in a large bowl, and add the remaining ingredients, excluding the oil. Toss well to coat. Cover and refrigerate the mixture for at least 3 hours or overnight.
Meanwhile, place your meat-grinding attachment in the freezer. When you're ready to grind, pass the meat mixture through the coarse die of the grinder.
Cook a small pinch of the ground-meat mixture in a pan or skillet with a drop of oil to test for seasoning. Adjust the salt and pepper as needed.
Divide the ground-meat mixture into 8 portions and form them into patties. The patties can be refrigerated for up to 4 days or frozen for 2 months.
When you're ready to eat, just heat a little oil (just enough to coat the pan or skillet) and cook the patties, flipping once, until they're browned and cooked through.