V-10 Tomato Juice Recipe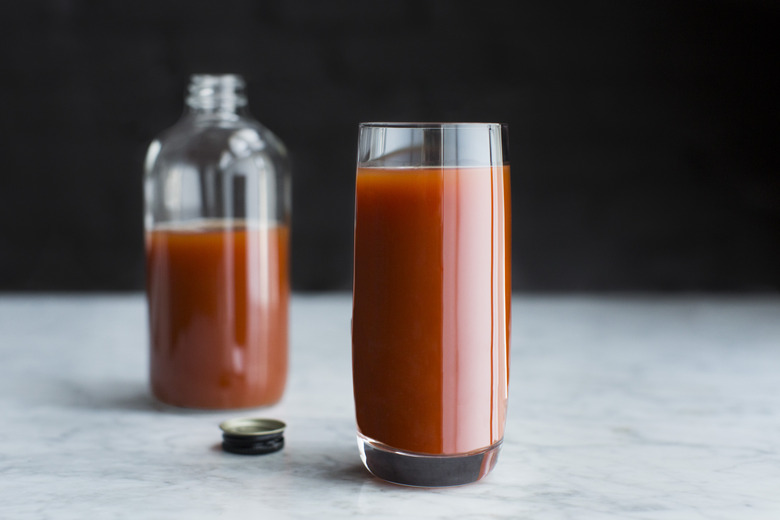 For his own forthcoming juice joint, Owen + Alchemy, which is scheduled to open later this month, Jared Van Camp intends to put liquefied heirlooms at the forefront — when they're in season, of course. Here, he shares one of his favorite recipes for juicing your own tomatoes at home.
Related: Green Is The New Gold: The Raw Facts On How Juicing Is Taking Over Our Lives
Says Van Camp, "This is our fresh, cold-pressed take on a popular canned vegetable juice. There are 10 types of vegetables & herbs in this, hence the name. By juicing fresh vegetables, we use far less sodium (used as a preservative in canned vegetable juice) than many shelf stable products. The result is a healthier, better tasting juice with a lower glycemic index and more nutrients."
V-10 Tomato Juice Recipe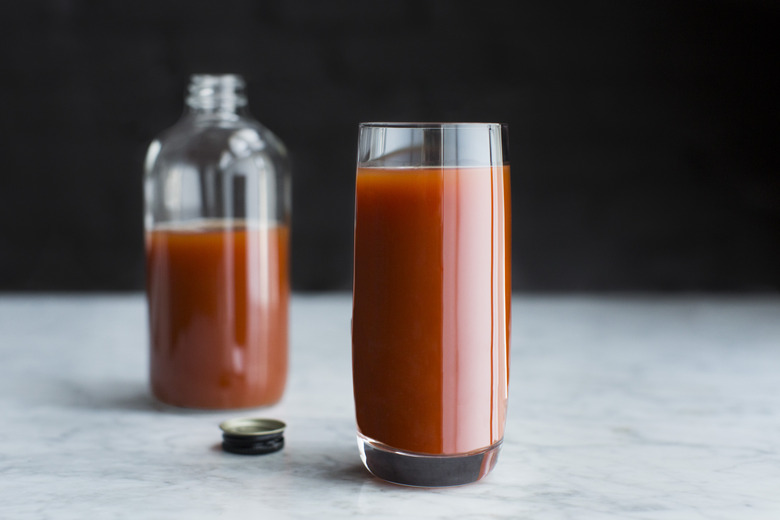 Ingredients
2 medium size ripe heirloom tomatoes (approximately 1 1/2 pounds)
1 carrot
1/2 cucumber
1 beet
1/4 cup sweet onion (such as Vidalia or Walla Walla)
1/2 cup celery
1 stalk Swiss chard
1 stalk kale
3 stems fresh Italian parsley
2 stems fresh cilantro
1 teaspoon sea salt
2 - 4 drops (depending on taste) Sriracha
freshly ground black pepper to taste
Directions
One at a time, place all of the ingredients in a cold-press home juicer. The resulting juice will keep refrigerated for 2-3 days, but is best consumed within 24 hours.
Daily Detox Juice Recipe
Spicy Green Juice Recipe
Tomato, Watermelon And Lime Juice Recipe