Turkey Club Sandwich Recipe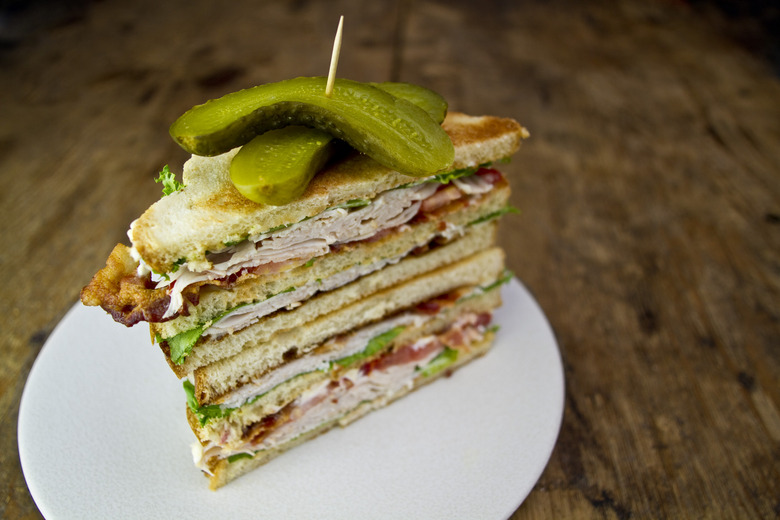 Photo: Mark Shaw
It may be the bacon, or the inimitably delicious combo of mayo on lightly toasted white bread. Maybe it's the extra slice of toast in the middle or the way a triple decker sandwich looks sliced into quarters, flanked by fries. It might even be the crinkly cellophane frills on the toothpicks you never seem to see anywhere else, holding it all together for you.
It's the turkey club, celebrated fixture of room service, poolside, and diner menus — and it's famous for a reason. It's really, really delicious.
Turkey Club Sandwich Recipe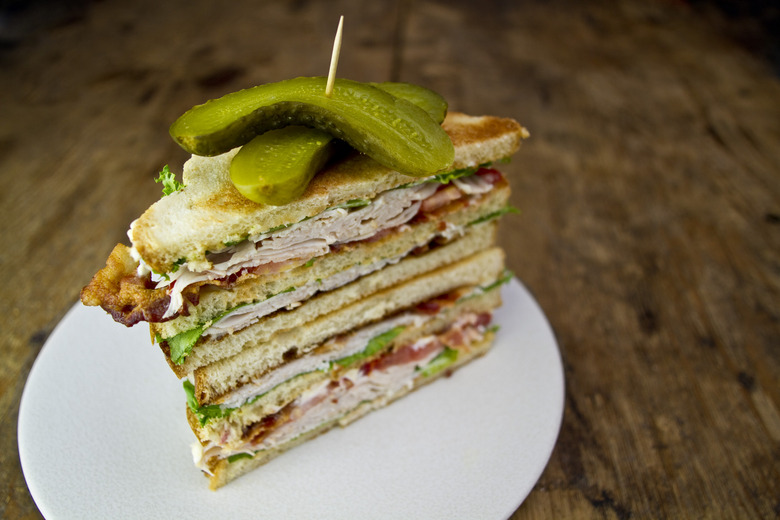 Ingredients
3 slices white sandwich bread
2 tablespoons mayonnaise
1/2 pound turkey breast
4 slices thick-cut bacon
1 small tomato
4 leaves lettuce
Directions
Spread a layer of mayonnaise on each slice of bread.
Pile on half the turkey, two slices of perfectly cooked bacon, two slices of tomato, and two lettuce leaves.
Top with second slice of bread.
Repeat step 2.
Add last slice of bread, slice into halves or quarters (securing with toothpicks if necessary), and serve with fries, cole slaw, or potato salad.