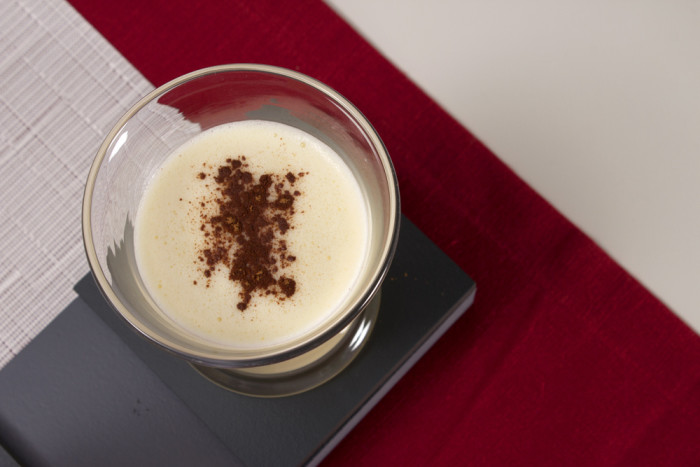 Now that you've sampled just about everything eggnog-flavored, why not whip up a batch of the real deal? It really just is as easy as it sounds: open carton, tilt head back…uh, that is to say combine these ingredients, ladle into glasses like a civilized person and finish with a grating of fresh nutmeg. We make ours a little strong.
Ingredients
8

egg yolks

3/4

cup

granulated sugar

2

cups

whole milk

2

cups

heavy cream

2

teaspoons

ground nutmeg

1/2

cup

bourbon

1/2

cup

dark rum
Directions
In a large bowl, whisk egg yolks and sugar until completely combined and slightly foamy and set aside.
Bring milk and cream to a simmer in a medium pot, then vigorously whisk half a cup of the mixture into the sugar and eggs to temper it.
Whisk the rest of the milk and cream into the egg yolks, then transfer back to pot and heat until the mixture thickens, but don't let it boil.
Remove from heat and whisk in bourbon, rum and nutmeg.
Serve in small cups garnished with more nutmeg.