Tomato, Watermelon And Lime Juice Recipe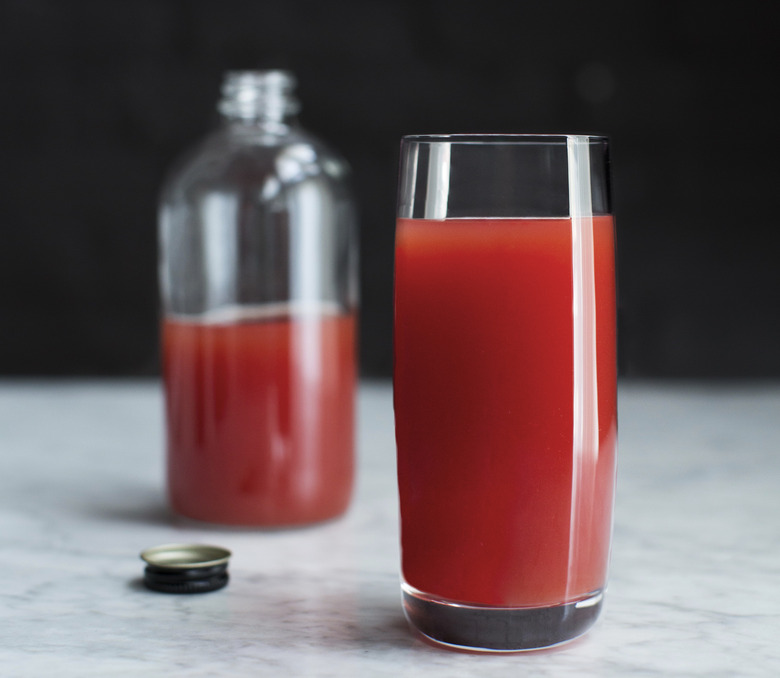 The cold-pressed juice industry has made ample use of all sorts of vegetables. But, strangely, not the heirloom tomato. Chicago chef Jared Van Camp is perplexed by this. "It's a head-scratcher," he says.
Related: Green Is The New Gold: The Raw Facts On How Juicing Is Taking Over Our Lives
For his own forthcoming juice joint, Owen + Alchemy, which is scheduled to open later this month, Van Camp intends to put liquefied heirlooms at the forefront — when they're in season, of course. Here, Van Camp shares one of his favorite recipes for juicing your own tomatoes at home.
Tomato, Watermelon And Lime Juice Recipe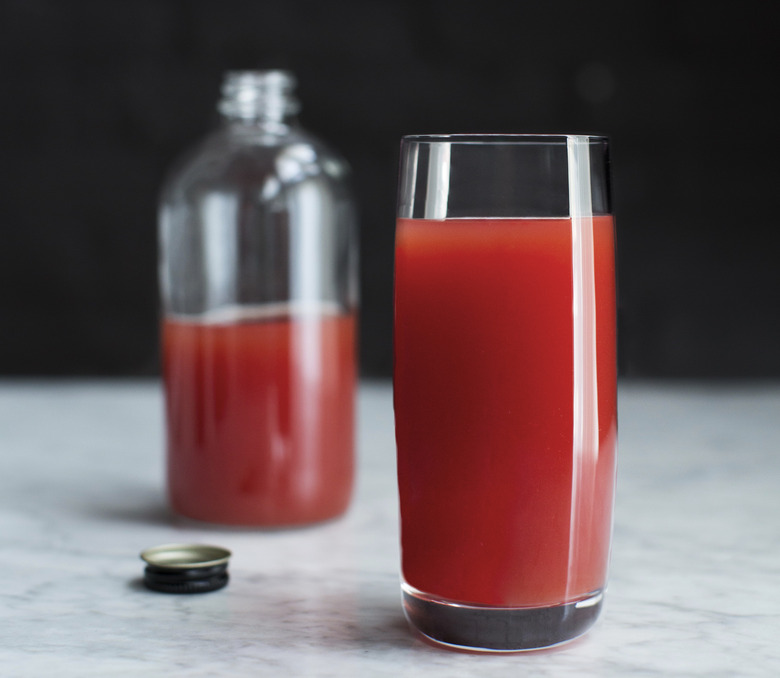 Ingredients
1 large heirloom tomato
2 large wedges ripe watermelon
1 teaspoon honey
juice of one lime
sea salt
Directions
Juice the watermelon and tomato in your home juicer. Stir in honey.
Refrigerate 30 to 45 minutes to chill. Season to taste with sea salt and freshly squeezed lime juice.
Spicy Bloody Mary Mix Recipe
Spicy Green Juice Recipe
Daily Detox Juice Recipe