Tomato Water Bloody Mary Recipe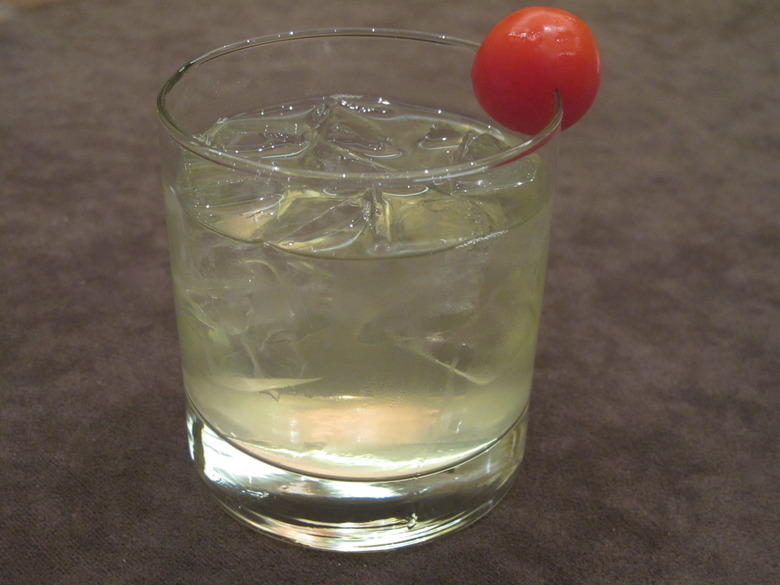 tomato water bloody mary cocktail
At the recent Atlanta Food and Wine festival, Todd Thrasher dazzled drinkers with his farm-to-bar cocktails. He explained his fetish for using fresh ingredients and freshly squeezed juices at PX and his other restaurants — which means don't go looking for a vodka cranberry.
"We had all this amazing fruit and produce coming into the kitchen at Restaurant Eve. We had these these gorgeous local strawberries come in from a farmer, but I went out and bought supermarket strawberries for the strawberry-bourbon drink I was working on." Which sounds pretty amazing to us, supermarket strawberries or not.
The proverbial lightbulb went on when Chef Cathal Armstrong asked Thrasher why he wasn't using the good strawberries for the bar. And the bar revolution began. Now Thrasher focuses on seasonal drinks. So seasonal that you can't get a Bloody Mary in winter. Lucky for us, peak tomato season is nearly upon us and Thrasher showed us how to recreate his Tomato Water Bloody Mary recipe.
"Everyone knows that a tomato is red, but the juice itself is clear" explains Thrasher. He uses this intensely sweet and flavorful water to make a less bloody Bloody Mary. Our recipe will give you enough tomato water for about 4 cocktails, but also try it as a base for a summer soup, add it to a vinaigrette or use it to poach shrimp.
Tomato Water Bloody Mary Recipe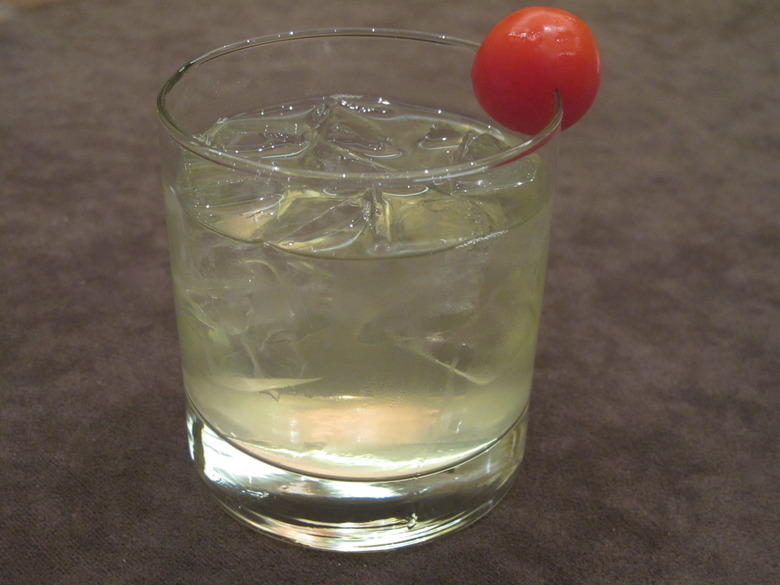 Ingredients
2 pounds tomatoes
1/2 serrano chile
1/8 red onion
1 stalk of lemongrass
pinch salt
1 1/2 ounces citrus vodka
cherry tomatoes
Directions
Cut up the tomatoes, chile, onion, lemongrass; put in a blender with the salt and puree until smooth.
Pour the puree into a cheesecloth-lined strainer or colander set over a bowl and leave in the fridge to strain overnight.
In the morning, discard the pulp. The clear tomato-y tasting liquid you have left is tomato water.
For each cocktail, shake 1 1/2 ounces of citrus vodka with 4 ounces of tomato juice over ice.
Strain into an ice-filled rocks glass and garnish with a cherry tomato