Tomates Farcies Recipe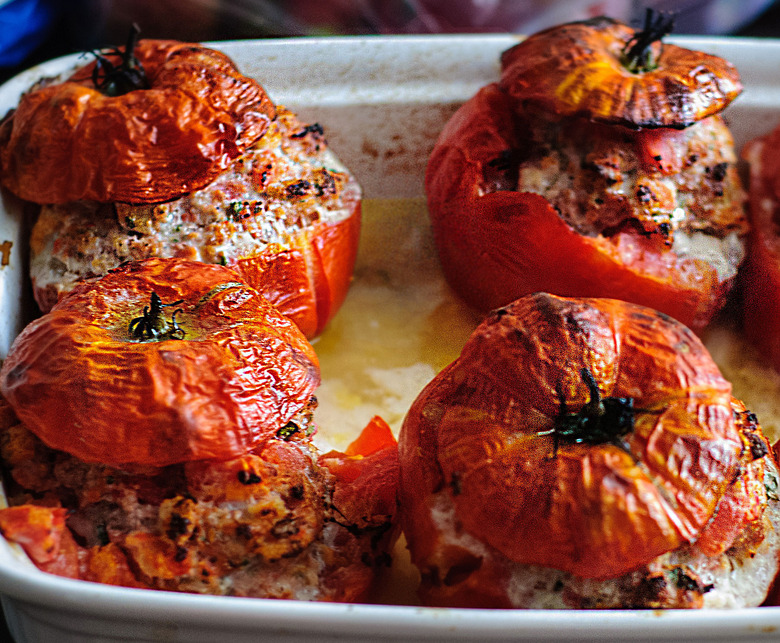 Photo: jerome on Flickr
To celebrate Bastille Day, we're stuffing summer tomatoes with ground beef to create the quintessentially French tomate farcies. This recipe is perfect to serve at a party on a balmy evening with super-ripe summer tomatoes and is much more impressive than it is complicated. Your guests will never guess how easy it was to whip up.
In France, the dish is usually cooked at home — you won't find it on restaurant menus — or you can pick up a couple from local butchers. Use the leftover tomato flesh to make the best basic tomato sauce. 
This recipe is from the Sunday Supper repertoire. 
Tomates Farcies Recipe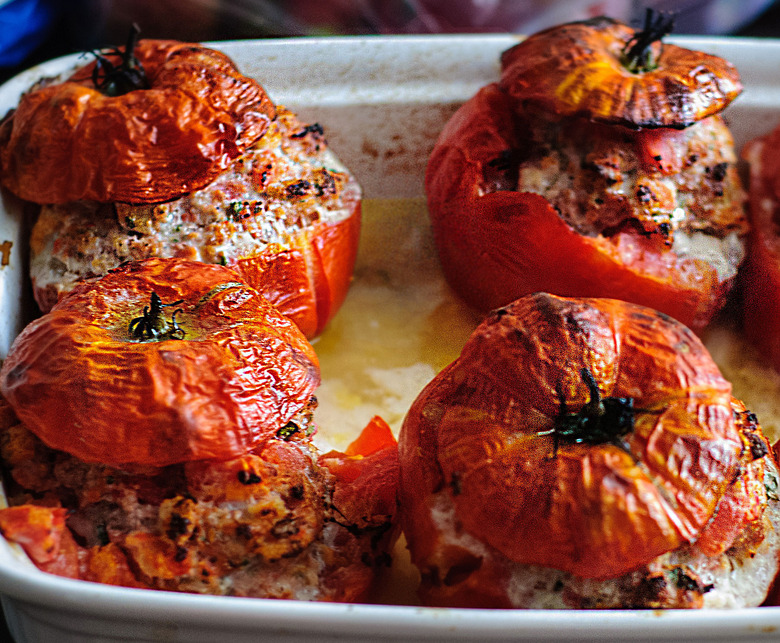 Ingredients
4 ripe beefsteak tomatoes
1 pound ground beef
1/2 cup breadcrumbs
1 yellow onion
1/4 cup parsley
1 tablespoon fresh thyme leaves
1/4 cup olive oil
1/3 cup Gruyere
sea salt
pepper
Directions
Preheat the oven to 400 F.
Cut the tops off of each tomato and reserve the top. It will become a little hat, or as the French say, le chapeau. 
Using a spoon, remove the seeds and scoop out the innards being careful not to pierce through the tomato flesh.
Sprinkle tomatoes with sea salt and turn them upside down so that the excess water drains out.
Mix together all the other ingredients except the olive oil by hand until combined.
Place the stuffing in each tomato, sprinkle with Gruyére, cover with the cut tomato slice and drizzle a little extra olive oil on top. Sprinkle with salt and pepper.
Bake uncovered for 40 minutes, then allow to sit for 10 minutes before serving.
The Ultimate Onion Tart
Canard À L'orangina Recipe
French Yogurt Cake