The Vanderbilt Bloody Mary Recipe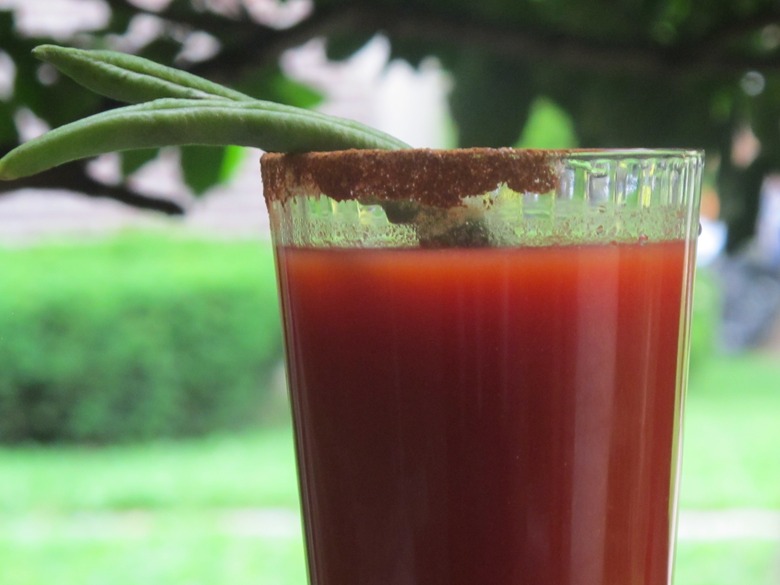 bloody mary cocktail
Bloody Marys are a pretty basic brunch drink. But on a recent trip to The Vanderbilt in Brooklyn NY, the Bloody was somehow quite different. It wasn't the just house-made scotch-bonnet hot sauce. Or the garnish of a house-made pickled string bean, and the special pimenton salt that rims the glass — although all of those are fabulous touches. We got bartender Brian Floyd to give up his secret ingredient — a splash of pineapple juice — and the recipe. The recipe is for 12 because Floyd is a bartender so he thinks big. And who wants to drink Bloody Marys alone?
The Vanderbilt Bloody Mary Recipe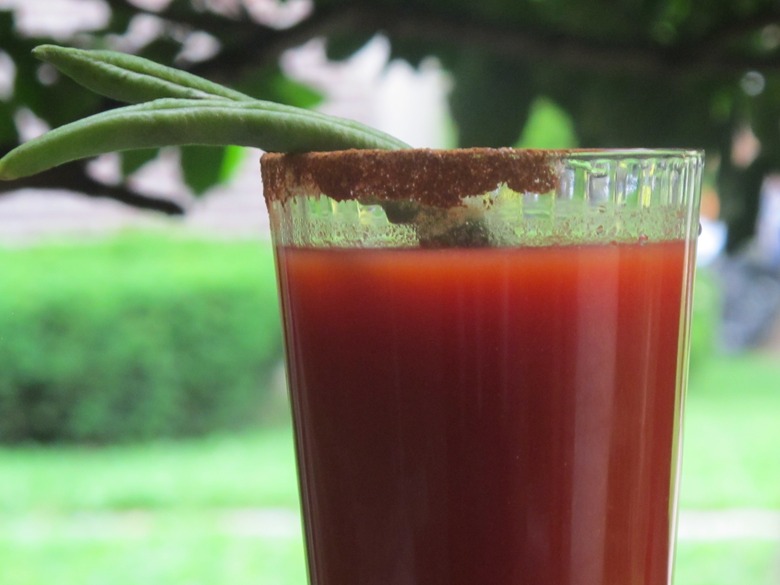 Ingredients
2 (46-ounce cans) tomato juice
2 ounces worcestershire sauce
5 ounces house-made scotch-bonnet pique sauce
4 ounces pineapple juice
3/4 ounce celery salt
8 ounces horseradish (more or less to taste)
3/4 ounce special salt
Tito's Vodka
Directions
Combine all ingredients, except vodka. 
Rim half a pint glass with the special salt, garnish with pickled green beans.
Pour over ice. Add a shot or two of Tito's Vodka.