The Tuxedo (No. 2) Cocktail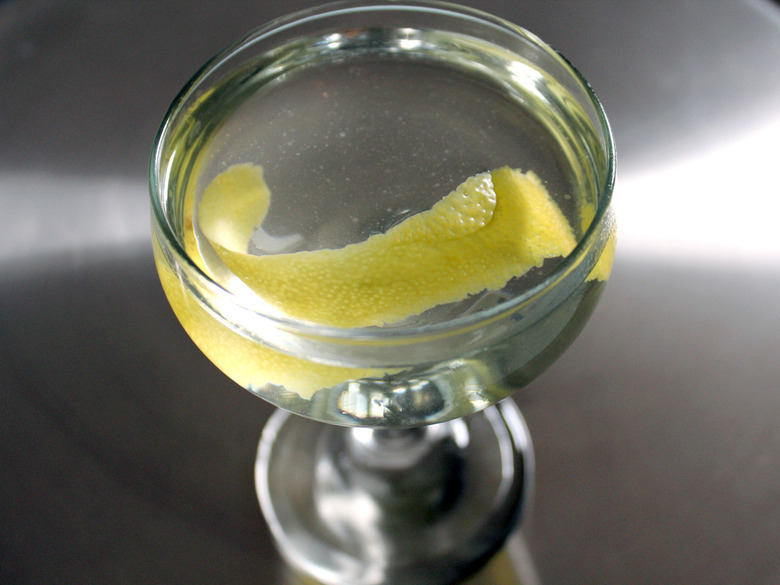 Personally, I've never been a big martini drinker. Not that there is anything wrong with this classic, but it just doesn't offer the complexity and pique my curiosity the way other cocktails do. For many, however, this cocktail is a regular go-to, often an easy answer when a bar's cocktail menu seems too foreign or daunting, or perhaps when a certain 1960's era TV show calls for throwback viewing parties.
Finding engaging alternatives to satiate the conservatively dry, clean taste that many desire from their martini is an easy feat. Variations such as the Martinez (with sweet vermouth and Maraschino), which is actually the original predecessor to today's martini, the Poet's Dream (with sweet vermouth and Benedictine), the Alaska (with Yellow Chartreuse), the Obituary (with absinthe), or perhaps an Improved Genever cocktail, providing a departure from the London Dry Gin style, are all in the same family, but have a bit more character.
One variation on the martini that I've grown fond of is the Tuxedo (No. 2), featuring an addition of Maraschino and an absinthe rinse to the standard gin and dry vermouth, though some make it with Fino sherry instead of vermouth. It's still dry as a bone, but with a lot more going on in terms of flavor. No matter which you choose, I think it goes without saying that stirring is the only way to dilute a martini, or any cocktail involving nothing but spirits for that matter.
The Tuxedo (No. 2) Cocktail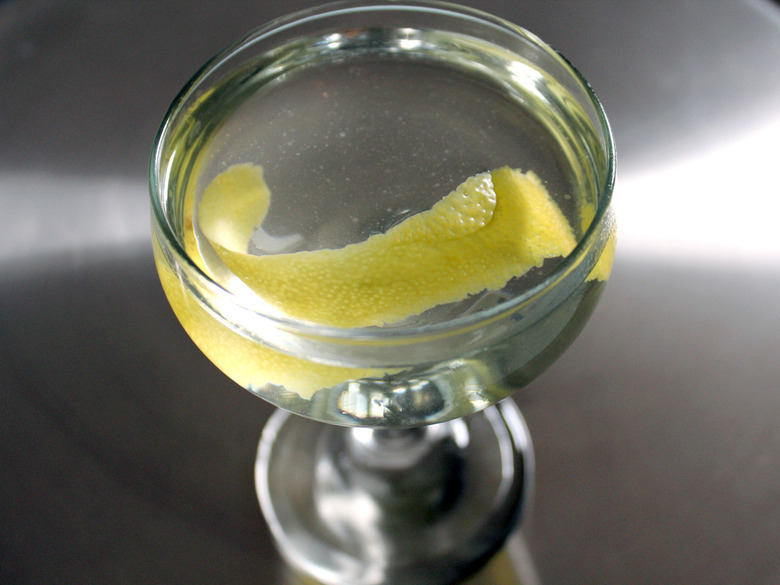 Ingredients
2 ounces Plymouth Gin
3/4 ounces Dolin Dry Vermouth
1/4 ounces Luxardo Maraschino
2 dashes Orange Bitters
absinthe rinse
Directions
Combine ingredients (except absinthe) in a chilled mixing glass and stir with ice for 15 seconds.
Rinse the inside of a chilled cocktail glass with Absinthe and then discard the excess.
Strain stirred ingredients into chilled coupe and serve. Garnish with a lemon twist.