The Tortoise Club's Lobster Roll With Lemon-Herb Mayonnaise Recipe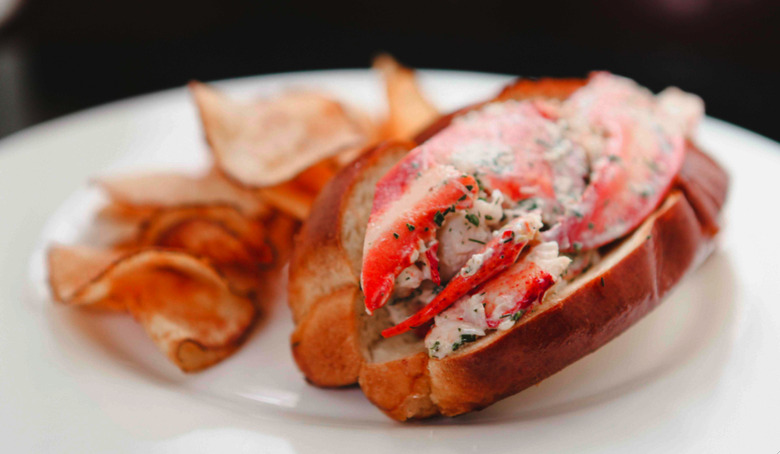 Summer in a roll. (Photo: Tyler Core.
Happy Lobster Roll Week! To celebrate this sweet, briny jewel of the summer sandwich menu, we're running five straight days of recipes, interviews, chefs' expert tips and pairings. If you thought you were craving a buttery bun stuffed with fresh lobster meat before this official celebration, it's about to get critical. Next up, Gray McNally loads up a lobster roll in Chicago.
Former Spiaggia chef Gray McNally's classic Chicago clubhouse-style restaurant serves up a traditional lobster roll with an elevated twist: homemade lemon-spiked herbed mayonnaise that adds a bright citrus note and extra-fresh flavor to the sweet lobster meat. Check out his plating trick for a truly impressive sandwich.
The Tortoise Club's Lobster Roll With Lemon-Herb Mayonnaise Recipe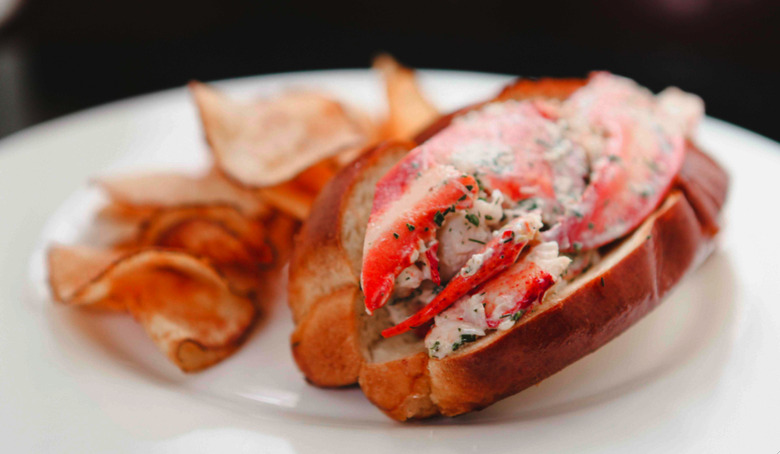 Ingredients
1 New England roll
1 (1-pound) lobster
1 1/2 tablespoons lemon herb mayo (recipe below)
salt and vinegar chips
1/3 cup mayonnaise
1 teaspoon parsley
1 teaspoon chive
1 teaspoon dill
1 teaspoon tarragon
1 teaspoon Chervil
zest and juice of 1/2 lemon
pinch of salt and black pepper
Directions
 Chop all herbs by hand. Mix ingredients together with whisk. Cover and refrigerate.
Cook lobster claws for 6 minutes. Chill and remove from shell whole.
Cook bodies for 4 minutes. Chill and dice meat into 1 1/2-inch pieces.
Season lobster with the lemon herb mayo.
Toast bun and stuff the lobster mixture inside as shown in the photo with the claws on top sliced in half lengthwise.
Serve with salt and vinegar potato chips.
Cole's Greenwich Village Lobster Roll Recipe
Lobster And Vanilla 'Club' Sandwich Recipe
MC Perkins Cove Lobster Roll Recipe