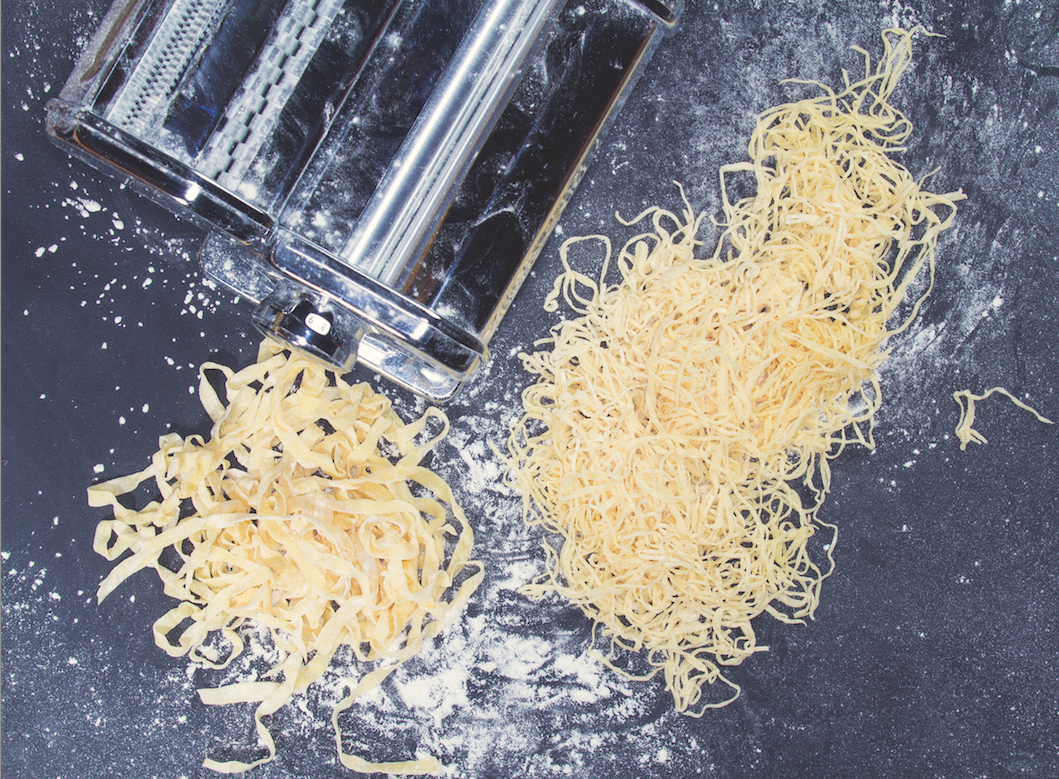 Sometimes the secrets of fermentation surpass our knowledge capacity. The process that yields pickles, kimchi, yogurt, wine and other tart, flavorful and especially healthy ingredients can be used to enhance almost anything you cook. Blogger, podcast host and all-around fermentation master Branden Byers' new cookbook, The Everyday Fermentation Handbook, is a fount of knowledge. Ever think you could enhance pasta dough with yogurt? Prepare to be amazed.
Fresh pasta tastes amazing when done right. Some might say this recipe is a little wrong with the addition of yogurt, but I say it makes it doubly right. The yogurt adds a mild tart flavor and a slight creaminess that doesn't fall apart when cooked. I highly recommend a pasta maker for this recipe because you will want to make fresh pasta all of the time. It is possible to make this by hand rolling the dough but the yield may be smaller since you probably won't be able to roll it quite as thin as a pasta maker.
Reprinted with permission from The Everyday Fermentation Handbook
Ingredients
1

cup

all purpose flour

1 1/2

tablespoons

yogurt or kefir

1

large

egg
Directions
Knead all ingredients together in a bowl until combined.
Let mixture rest for at least 30 minutes and up to 3 hours.
Run through pasta machine and cut into desired shape or hand roll and cut.
When ready to serve, boil in salted water for 1-2 minutes and then strain. Do not overcook.
Author's Note: Instead of this recipe's measurements, I recommend weighing your egg first. Crack the egg into your bowl, weigh it and then multiply the weight by 0.5 for your precise amount of yogurt, and multiply the original egg plus yogurt weight by 1.5 for your preceise amount of flour to use with that specific egg.
Find delicious pasta recipes on Food Republic: